I've not done one of these posts in awhile. Most of my weeks are pretty uneventful, so I don't normally have anything to blog about. I've pretty much skipped the whole begining of the first week, as it just constantly rained. I've been busy attempting to get my uni work and my book collection as organised as possible. It's chaos!
On the Friday, I went out shopping. I didn't buy much as I was saving my money to take with me to Download, but I did buy some things to make some jewellery. I bought a teapot charm, an adjustable ring and a black rose. I super-glued the black rose onto the ring, and it came out like this: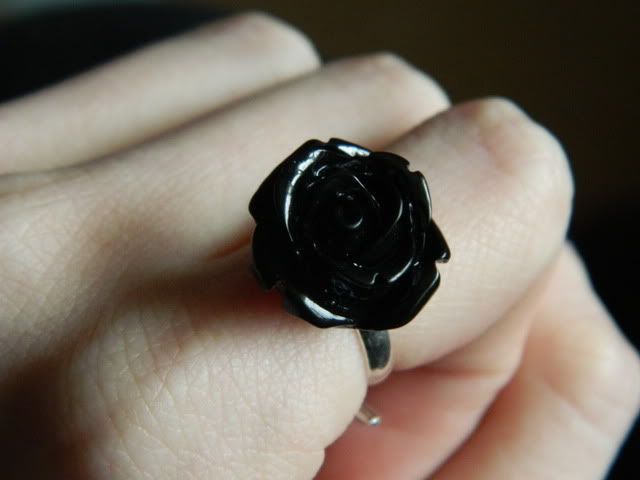 I don't think it came out too bad. My fingers are very small, so I usually can never find any to fit me, which is why I stick to adjustable rings. I'm definitely going to buy some more!
On the Sunday I went to Download for the day. I'd heard a lot about the conditions over the week, so I was prepared for mud and rain. The conditions were absolutely fine, the mud had pretty much dried up, and it was hot. I managed to burn my shoulders and my back again.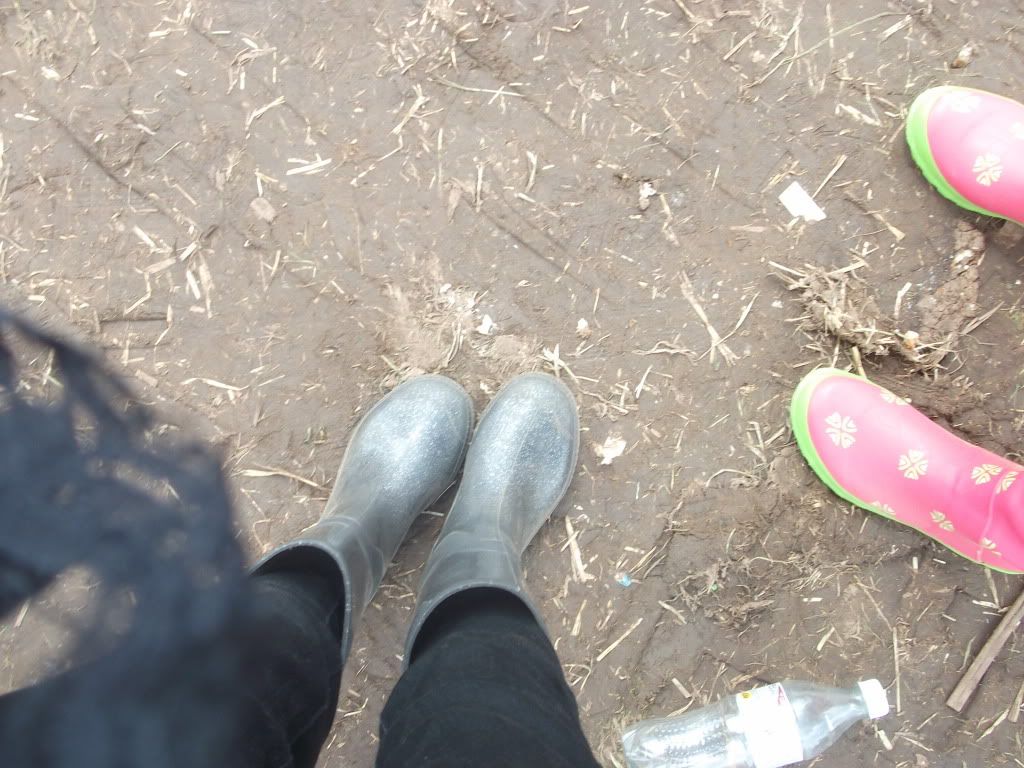 The lace in the corner is one of my sleeves. Didn't check the picture after I took it!
They also had a screen the middle this time, which was a little annoying as it blocked the view of the stage more than anything. It was almost impossible to see the whole stage at once unless you were in front of it or on one of the sides. I tend to stay towards the back, so it obstructed my view for most of the day.
We ended up behind the screen for Sabbath as it had a barrier to lean on, and also because it was impossible to move anywhere else.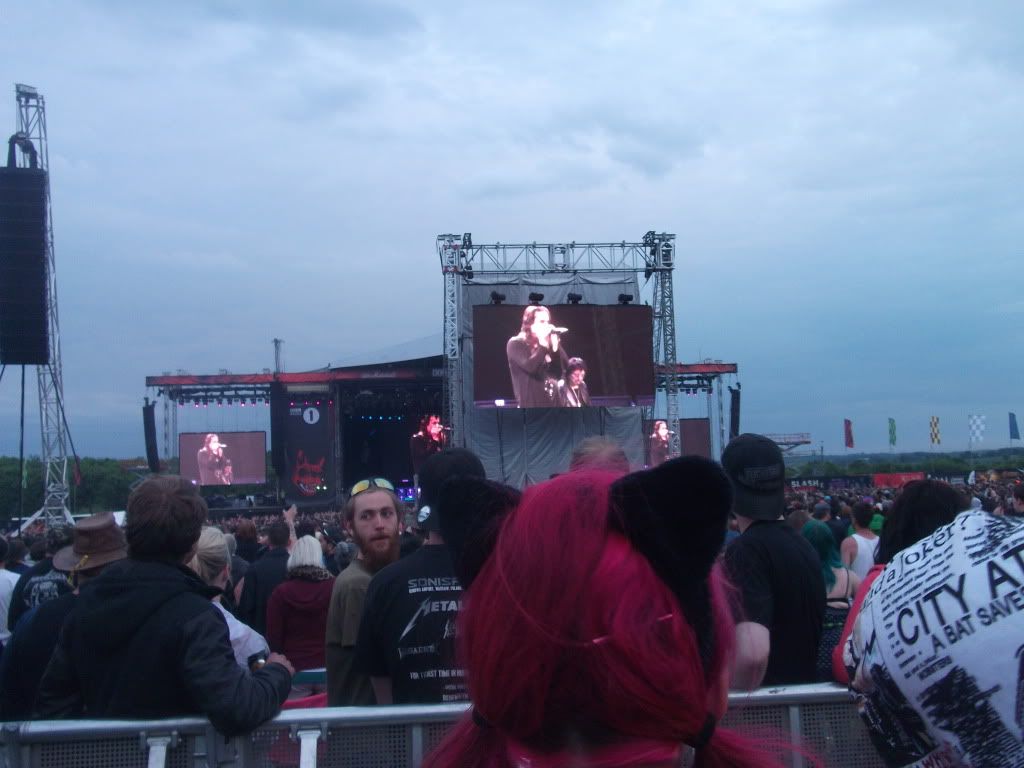 I ended up seeing Devildriver, Kyuss Lives, Anthrax, Lamb of God, Black Label Society, Megadeth, Soundgarden and Black Sabbath. I'd seen Anthrax, Lamb of God, Devildriver and Megadeth before. I'm still not much of a Soundgarden fan. Black Sabbath were absolutely phenomenal. They're one of the best bands that I've ever seen, and I've seen a lot of bands. Ozzy spent most of his time running and shuffling about, and throwing buckets of water around. His voice was amazing.
This week is going to be pretty uneventful. I'm going to see Beauty and the Beast in 3D with my sister, and I have a ton of organisation that I need to do with all my uni work from last year.
What did you do last week? Anything interesting?