I've been intrigued by the Beetlejuice collection by Models Own since it came out quite some time ago. I very, very nearly made an online order at the time, but in the end I decided that the main factor in me wanting them was because of the Beetlejuice association as opposed to me actually wanting any of the colours, so I decided to be good and didn't bother. However, I saw this in store and the bottle colour was just so pretty and shimmery, and I didn't previously own any multichrome polishes before this, so I thought it would be a nice addition to my collection.
I've ended up with a few Models Own polishes, Magenta Pearl being my favourite. I've also been using their 3 in 1 top coat as a base coat. Purple Blue is similar to the other Models Own polishes I have in that it dries very fast. However this polish is very sheer, it needs at least three coats. I used four in the swatch pictures as the first two were a little on the thin side.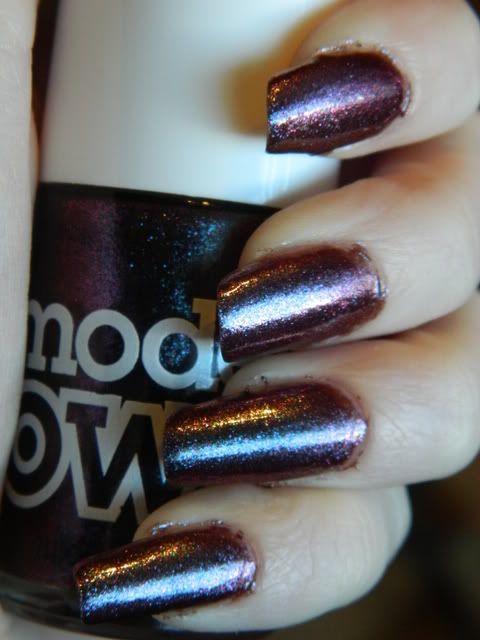 In normal indoor lighting.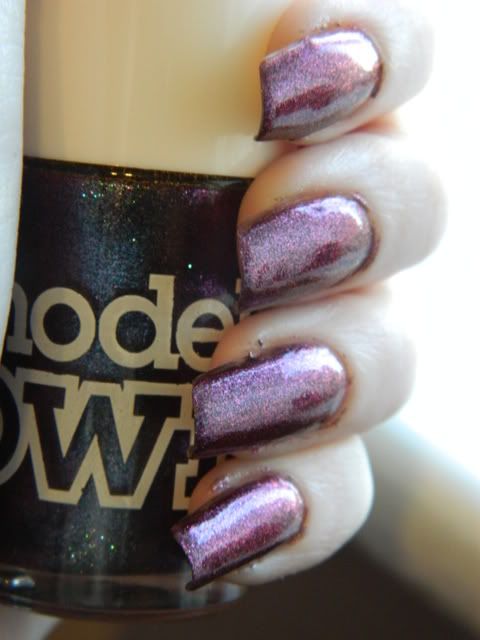 Tilted into sunlight.
The final result is definitely an interesting one. It shifts between purple, blue and pink, and it's gorgeous. The first time I applied this I was moving my nails around all over the place so I could catch all the different colours. Amazing, but quite difficult to capture on camera, so my swatches don't really do it justice.
Overall I really love this polish. I think I need more multichrome polishes! It's a really interesting and unique polish. I'm also intrigued by Emerald Black from this collection, it looks beautiful!
Have you tried any of the Beetlejuice polishes? What did you think to them?
Disclosure: I bought this polish myself.