I've been meaning to review these for so long that I had nearly forgotten. I ordered these when I bought the Undressed palette. I'd been interested in the Lip Booms since their release and I saw the swatches, and I
needed
another purple lipstick (I'm becoming quite good at lying to myself these days) so I went for
It's A Situation
and
LMK
, the two darker shades.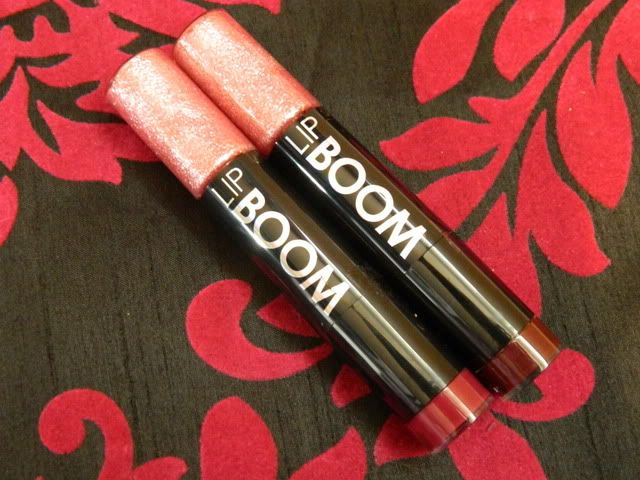 Now, I'm not one hundred percent sure on who Alexandra Burke is, so I'm ignoring that part entirely. The concept behind the Lip Booms is that you can create 4 different lip looks in one product. It features a lipstick at one end and a gloss at the other, which you can wear alone or together. As always with MUA packaging, it's all very nice and simple. If you're using both the lipstick and the gloss it's compact, but if you just want to use the lipstick for instance it's a little large to just slip into your handbag.
It's a Situation
is the lighter of the two shades, and it's a lovely plum colour. It reminds me a
tiny
bit of MAC's
Rebel
, but a little more purple. It's dark but I think it's still quite wearable.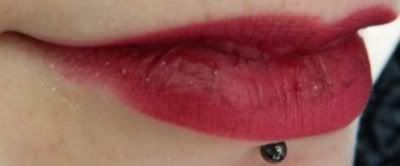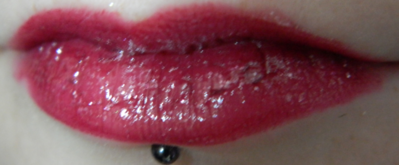 LMK
is a darker plum, a few shades darker than
It's A Situation
. It might be rather dark for some people, but I really like it.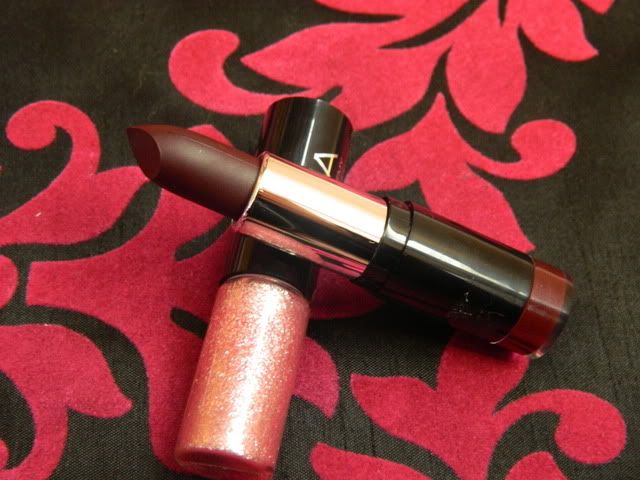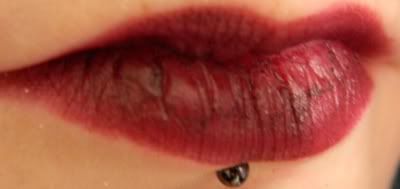 These lipsticks are matte, so I'd recommend applying a balm beforehand, as they can be a little drying. Before I bought these I'd heard that the wear time wasn't so good, but that hasn't been an issue for me. These last around 3-5 hours without eating or drinking on me before they begin to fade, and they stained my lips. The pigmentation is excellent.
It's A Situation and LMK
However, I can't say that I like the gloss as much as I like the lipsticks. It doesn't really apply evenly, and it feels a little gritty. It's vanilla scented, which is lovely. It's also very glittery, and the glitter is a little too chunky for my liking. I'm not that much of a lipgloss (or a glitter) fan anyway, and I would've bought these just for the lipsticks, so it's not too much of an issue for me.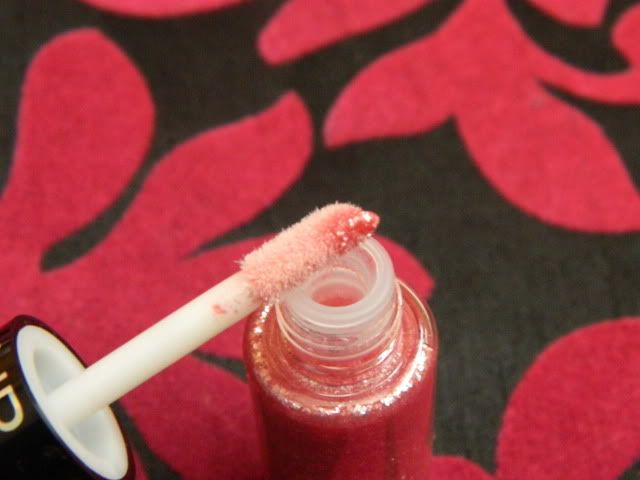 As to be expected with MUA, these are very affordable. They cost £3 each, and they were two for £4 when I bought them.
Overall, I'm really happy with these. I doubt that I'll be wearing the gloss, but I love the lipsticks. Personally I'm really pleased to see some interesting and a little more dramatic shades from MUA.
Lip Booms retail for £3 from
Superdrug
and the MUA
website
.
Have you tried any of the Lip Booms? What did you think?
In other news, I'm debating changing the name of this blog. I have absolutely no idea what to yet (I'm open to ideas) as I was seriously experiencing a lack of inspiration when I made this blog. I'm not one hundred percent sure that I even like the name as it stands, it was a very spur of the moment decision and I'm wondering whether or not I need something a little more interesting...thoughts?
Disclosure: I bought these products myself.