Things have been a little more exciting this week, so I thought I'd do another one of these little updates.
On Friday I went to see the olympic torch relay in Derby. It had been in Nottingham the day before and I'd wanted to go, but it thundered and rained the whole day so I decided to miss it. It was in Derby the next day, so I took the train to go and see
Becca
, and we went to see the torch.
It was a really nice atmosphere, and I'm pleased that I can say that I went. Some of the entertainment wasn't the best, but at least it didn't rain! We also watched the carnival procession as it headed into Derby. I love carnivals, they're really interesting and some of the colours are amazing.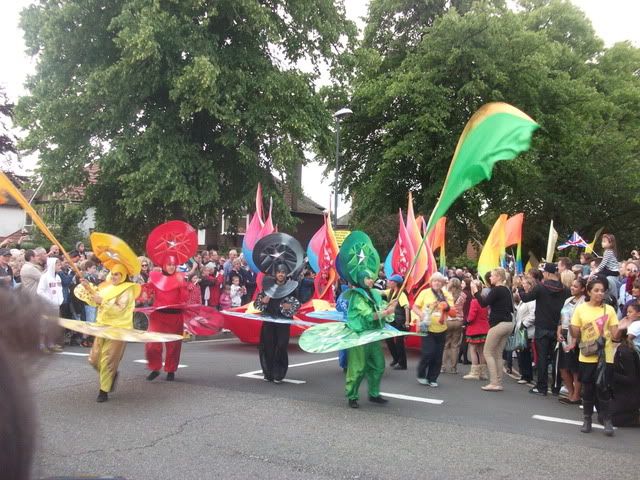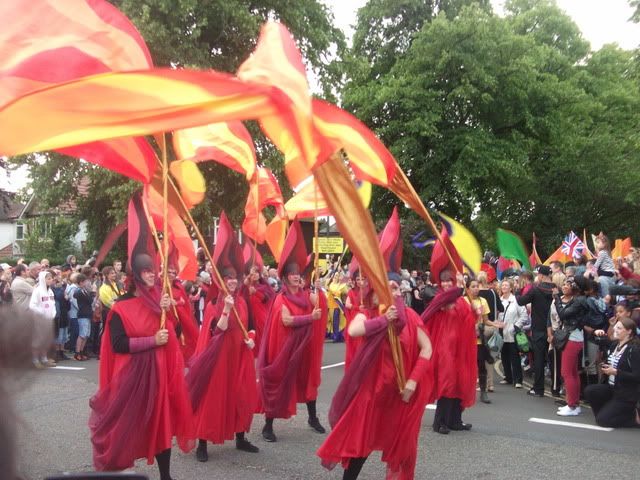 On Sunday we checked the weather forecast and it was looking okay, so we headed out on a family outing around Derbyshire, which has lovely scenery and lots of nice little places to visit.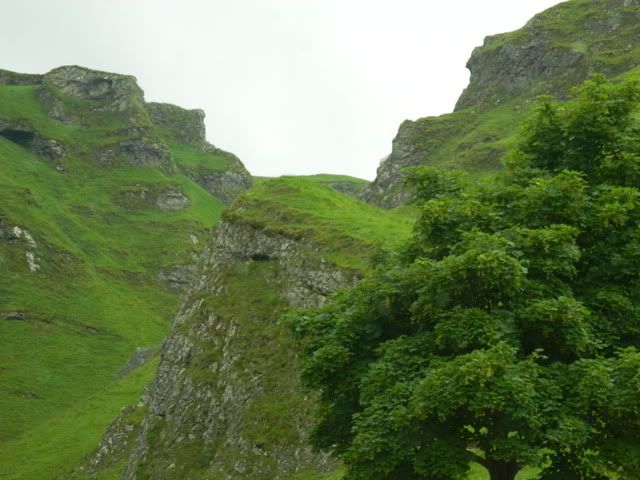 This was taken from my car window - love driving around places like this!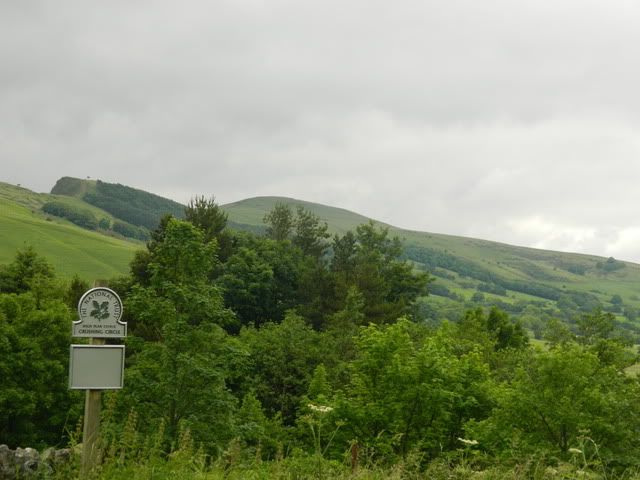 And this is why you shouldn't listen to the weather forecast. For once we were all ready somewhat early (in our case before midday) and it started raining just as we were approaching Bakewell. We don't go on many family trips (I can count three this year) and so far it has rained on every single one. It's a bit depressing that I'm still in my winter coat in July. We sat and ate our picnic in the car outside Speedwell Cavern, and then drove to Castleton. Of course, with it being a Sunday not much was open, but it was nice to have a wander around in the drizzle. I also spotted some little ducklings playing in a puddle, they were so cute!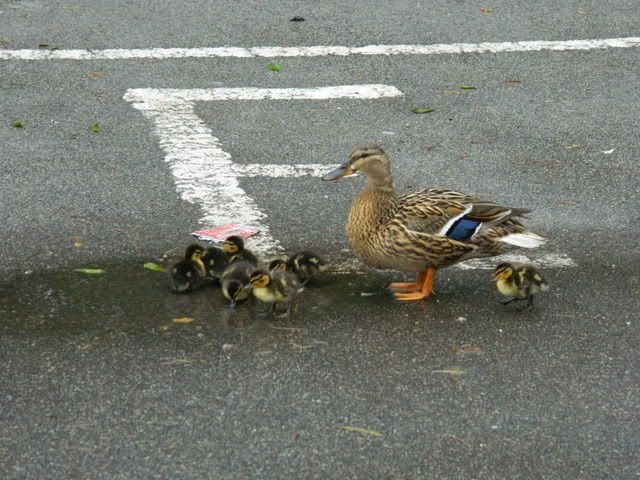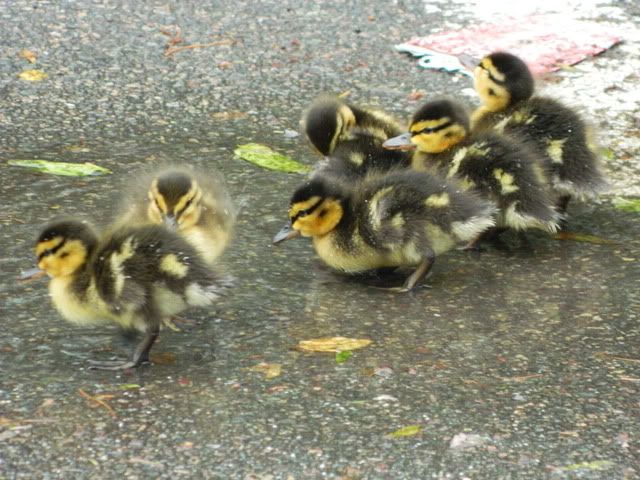 The littering really ruins this shot doesn't it? Disgusting.
This week is going to much more interesting. I have a
huge
shopping list for town on Wednesday, and it's my little sister's prom at the end of the week, which is a little strange as it doesn't seem
that
long ago since my prom! It's forecast to rain again (I just
love
summer in the UK) so we're crossing our fingers that it's a little brighter.
What are you up to this week? Did you do anything interesting last weekend?