So I arrived back from Spain in the early hours of yesterday morning. I'm not tanned or burnt and I dealt with the heat much better than I usually do, and I had a really nice time. I thought I'd share some pictures in case any of you are interested. I've added a page break because there's quite a few of them!
I went with my family and a friend of my Dad and his two children (the youngest is seven, and is the politest and well behaved child I have ever met). We flew to Alicante and stayed in Quesada. The villa was really pretty, and it had a
huge
outdoor space which is always great to have in hot weather and when there's young kids around. I also really loved having a pool. Public pools frighten me as I'm a very weak swimmer, but I really enjoy it.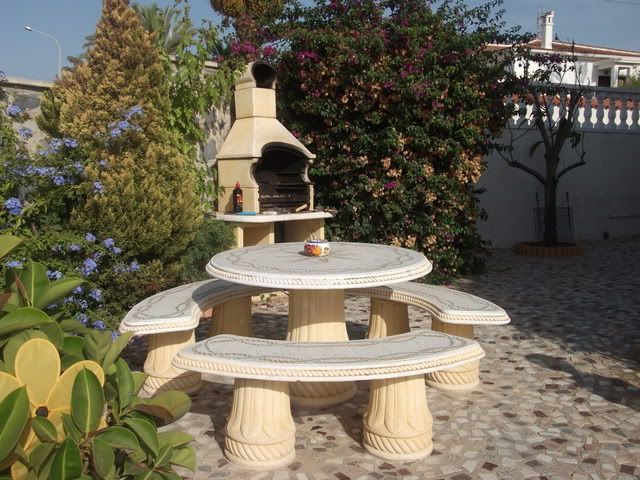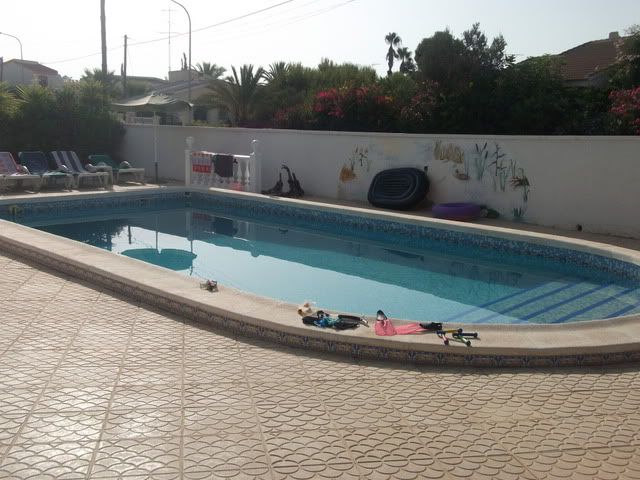 We spent the first week adjusting to the heat and looking around the area. We have been to Spain a few times now, but we normally stay on the coast and it was our first time in Quesada. The local area was really nice, the restaurants in particular were lovely and the food was beautiful. On the Monday before we went home my Mum and I went on a bus trip to Algar Falls and Guadalest. It cost 13 euros each, which I thought was really reasonable since it was a very long trip. Fortunately the bus had air conditioning!
The falls cost an extra 4 euros to get in, but it was really worth it. There was a lot of climbing involved, and you were also able to swim in the falls (there was a diving board that some very brave people were jumping off). I took my swimsuit, but I only really went in until the water was just past my ankles - it was freezing! I also don't own flip flops so the rocks and stones were quite sharp to walk on.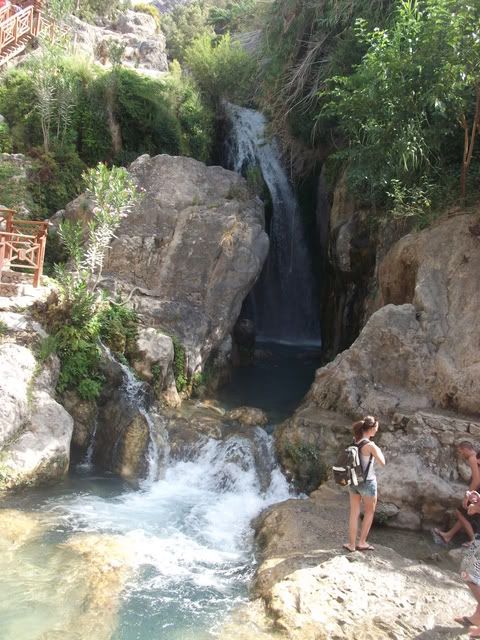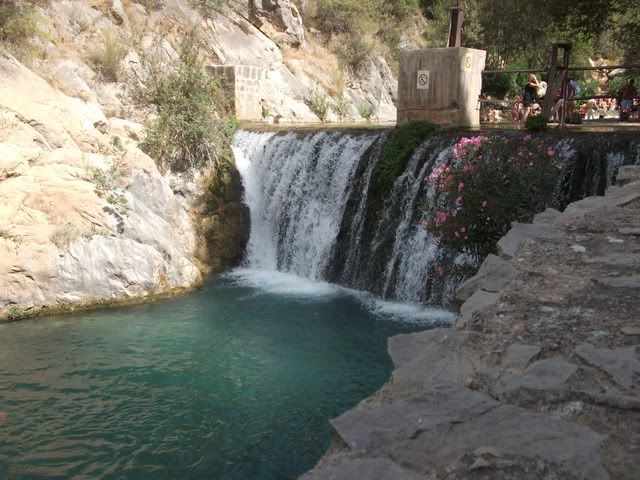 After visiting Algar we went straight to Guadalest. The bus journey was interesting - I'm not in the least but scared of heights but going up the mountains even made me feel slightly sick! My mum spent most of it refusing to look out of the window. Guadalest was definitely my favourite part of the trip. The views were absolutely breathtaking. I really wish I'd taken my other camera to try and capture it, my pictures really don't do it justice. There was a beautiful view in every direction. Really spectacular, and well worth a visit. The only disappointing aspect was that all the shops were identical and sold the exact same items, it would've been nice to see some nice individual shops, but the views made up for it.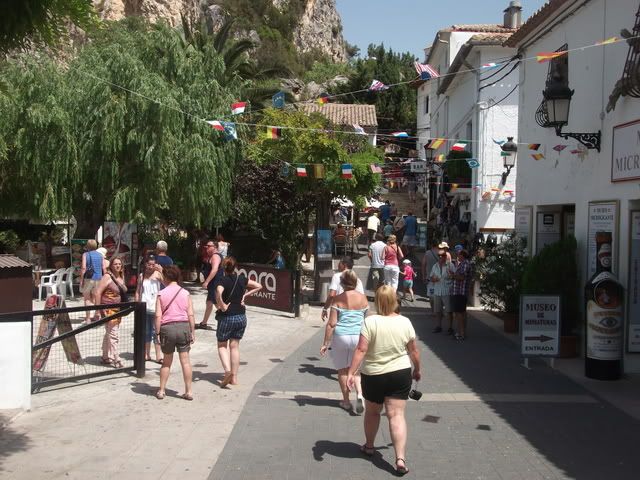 How beautiful is the water?! It was such an incredible colour - this photograph does not do it justice at all.
We arrived home in the early hours of yesterday morning. Right now England is feeling very dull and cold! I had a really lovely time and I'd be more than happy to go back (even though the woman who owned the villa was really quite rude to me). I'd love to go back to Guadalest with a better camera!
In other news, my sister achieved some excellent GCSE results and got into college yesterday! We were too tired to celebrate properly so we are going out this weekend. It's been a busy week!
What have you been up to? Are you going/been on holiday this year?