I bought this back in the 60% off sale that Illamasqua had not so long ago. I definitely favour lipstick over lip gloss, but when I saw that this was £5 in the sale I decided to give it a go.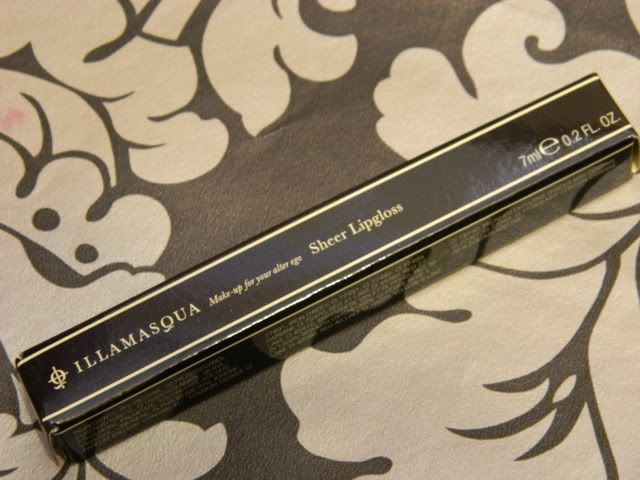 At first glance I liked the packaging. It's quite elegant looking, and I always like products where you can see the colour without having to remove the lid, it makes them so much easier to identify. However, I would have much preferred a wand applicator, I found this one a little difficult to use because it lacks the control that comes with a wand, and it made it a little difficult to get exactly the right amount of product that you want.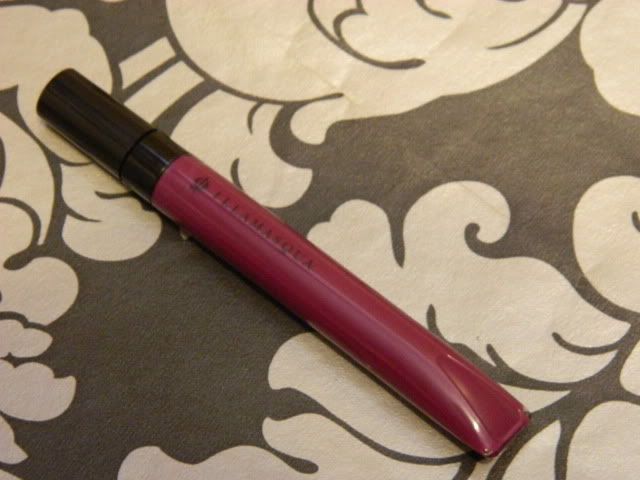 Mina is a lovely purple berry. Although this is one of the sheer glosses, I was surprised at just how pigmented it was. I was expecting it to be a little more sheer. It is slightly sticky, but not overly so, and nowhere near as sticky as other glosses I've tried. It also has a nice subtle sweet scent.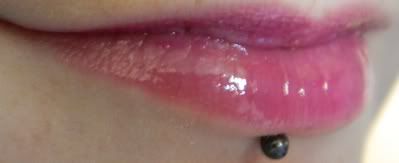 The colour is really pretty, and quite subtle. This lasts around two hours or so on me without eating or drinking before it needed to be reapplied, which isn't too bad for a gloss. I've also tried it layered on top of Diablo, which was really nice, but darker than it shows in my swatch.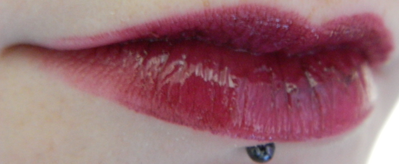 Mina over Diablo. My camera can't focus on gloss very well, hence why it's all blurred around the edges and jellylike!
This gloss is definitely on the more expensive side, as they usually retail at £13.00 for 7ml. I don't think I would buy another one at full price because I'm not much a gloss fan, but I'm really pleased with it for the sale price.
Mina is no longer listed on the website, so I'm not sure if it's just out of stock or if it was been discontinued, but you can find these for £13.00 on the Illamasqua
website
.
Did you buy anything in the Illamasqua sale?
Disclosure: I bought this product myself.