Are you all sick of these posts yet?! I actually wasn't going to blog about this one, but then it arrived and it was pretty and I couldn't
not
blog about it...I'm easily swayed.
I ordered this the same day that I published my
Autumn Wishlist
post, because I discovered that it had been discontinued. Not many places had my size left, so I ended up ordering it from Ebay. I think it cost around the £22 mark including postage but I'm not one hundred percent sure.
Aurum Mortis means 'Golden Death' in Latin. I think the name suits it well, it features a golden crystal above a tiny skull face, and also some dangling skull charms and a little pearl. The dangling skulls are my favourite part of this piece, even though I can never get them to sit right. They are particularly interesting as the skulls aren't identical. One has a narrower, more eroded face than the other one. I think it's a really nice touch, and makes it much more intriguing to look at! It also has some intricate detailing on the sides.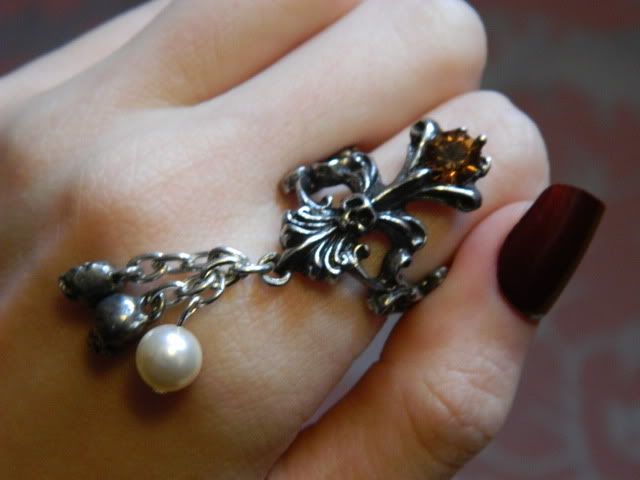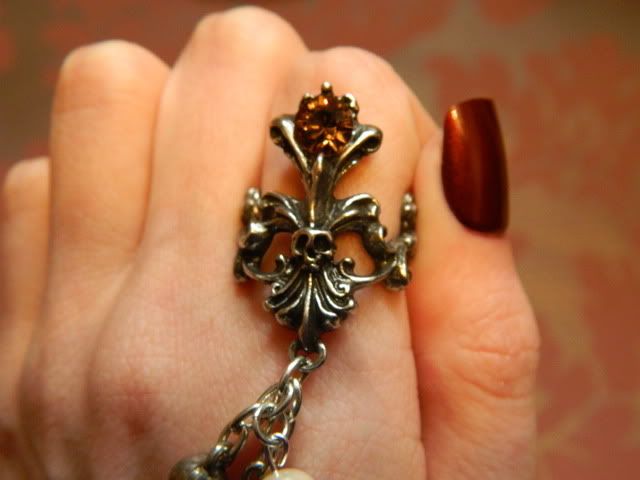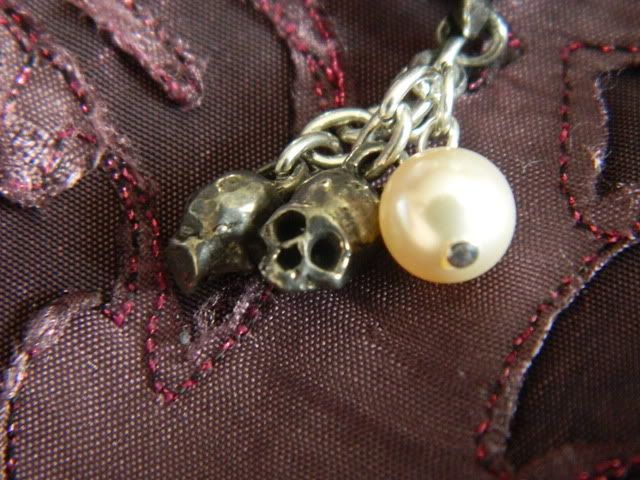 Like the majority of the pieces I own, the crystal really catches the light. It's a really unique piece, it won't be to everybody's taste, but I really like it.
My only issue with this ring is that it seems to be a tiny bit bigger than my
Elizabethan Ring
. This means that it will sometimes slip off and it's a bit too big for me. I'm contemplating getting one of those ring adjusters (like
these
) that you attach to the back of your ring to get a snug fit. I'm scared to wear it outside in case I lose it!
Have you all seen the new Alchemy Gothic pieces? I had a browse the other day (I sort of wish that I hadn't) and there's so many lovely new things! I think
this
one has moved to the top of my wishlist...
Disclosure: I bought this ring myself.