I've been on the lookout for a felt tip liner for quite some time now. I wanted to something cheap as I just wanted to see if it was any different to apply than the other liquid liners that I own, in the end I went for the Collection 2000 one as it is definitely on the affordable side, and I liked it after swatching it on my hand in store.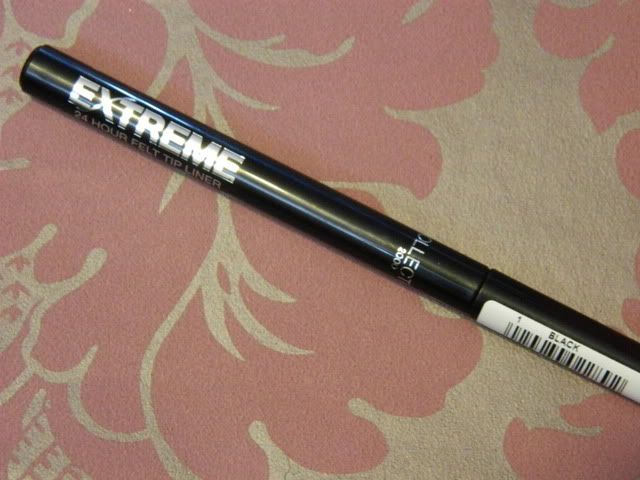 This liner comes in sleek black packaging and has a thin felt tip applicator. The nib is thin enough to get a thin line which can easily be built up and made thicker.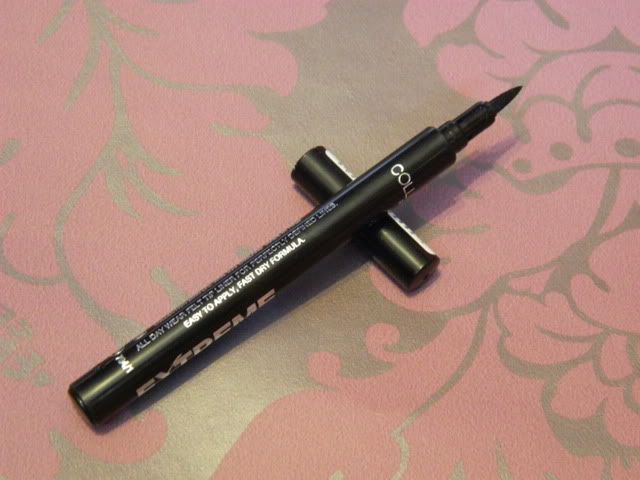 This liner glides really easily and it is very pigmented. It's opaque in a single swipe, it's very intense! I don't really have the problem of it drying out or having to shake it every two seconds like I have to with other liners I've used either. I've also found that it's easy to correct mistakes, it dries quickly but allows time for you to wipe away any errors.
it not suitable for contact lens wearers.
It doesn't seem to say this anywhere on the packaging so bear this in mind.
The lasting power is really good, I'd say it lasted around five hours or so before it began to fade a little bit. Unfortunately I haven't yet been able to test out the 24 hour claim!
The biggest plus side to this liner is the price. It's one of the cheapest that I would find (I haven't tried the MUA one) at £2.99 it is very affordable. It also comes in purple, teal and blue. I swatched the purple one on my hand in store and it looks beautiful! I may end up going back to get it at some point.
This liner costs £2.99 and can be bought from Boots and Superdrug. Unfortunately I cannot seem to find it on either website.
In other news, it's my blog's first birthday today! I genuinely cannot believe just how fast the past year has gone...it really doesn't feel that long ago since I was getting very excited about having ten followers and now I'm somehow at 180?! To be honest I find it completely confounding that ten would want to read my blog let alone any more than that! I just wanted to take a moment to thank you all for taking the time to read and comment on my blog since I started. It really does mean a lot and it brightens up my day!
Thank you!
♥