Another super quick post today, I've been busy trying to get myself organised for going back to uni next week and I haven't really had time to take the photographs I need for my draft posts (plus it has been so dark and gloomy here recently so the lighting has
not
been good) so I'm posting yet another NOTD.
This is Scorn by Illamasqua with Barry M's Black on the tips. I could've technically used a clear top coat on the tips instead of using the Barry M.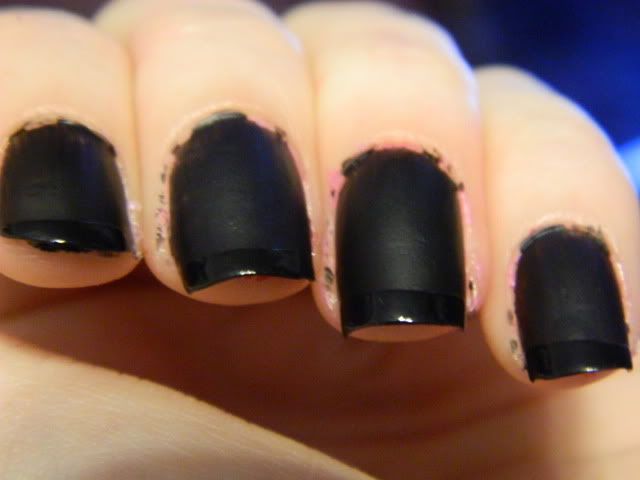 I must apologise for the state of my nails. The red that I had on before this seriously stained my nails (despite using a base coat) and I just can't get it out of my cuticles, and using varnish remover on it seemed to make it worse, and then I managed to get Scorn everywhere and it's all just a bit of a big mess. My nails are still breaking all the time and I can't seem to get them to grow any longer. I may have to go and get some more
imPRESS
nails to use while they are growing out.
I quite like having glossy tips on a matte base, it's a bit more interesting than having just matte nails, and it was super quick to do. I really miss having long nails...
Do you have any tips for growing nails?
Disclosure: I bought these myself.