It feels like it has been a long time since I was really excited about an Illamasqua collection. Naked Strangers really wasn't my sort of thing, but I was really looking forward to the release of Generation Q. I really love the ideas behind Generation Q and the theme of beauty not being limited to a particular age category (my grandmother for one never went out without lipstick on into her 80s). It's a refreshing change to see normal people and people of all ages in advertisements and it definitely sparked my interest. Illamasqua polishes are some of my favourites, so I went and ordered Charisma. I was torn between this one and Creator, but I decided that I didn't really have anything like this one.
Also, the lid is on sideways in all of these pictures...I got a little bit excited when this arrived and twisted off the lid before I took pictures of it and now I can't get it back on straight again!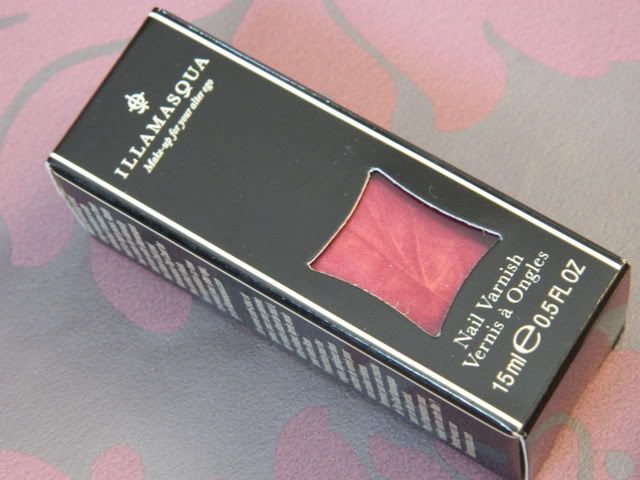 I love Illamasqua packaging, I think it has a certain degree of elegance to it. It is annoying me slightly that I can't get the lid to line up again, but it's not exactly a major issue and will only irritate you if you are as picky when it comes to how things look as I am.
Charisma is a beautiful deep raspberry pink. It seems more red in some lights and more pink in others. It's a pretty unusual colour. When this arrived and my Mum saw the bottle and said 'Ooh that's pretty! Another one that I can steal from you then!' (she did steal it, yesterday in fact). The colour in the bottle is quite mesmerising and shimmery!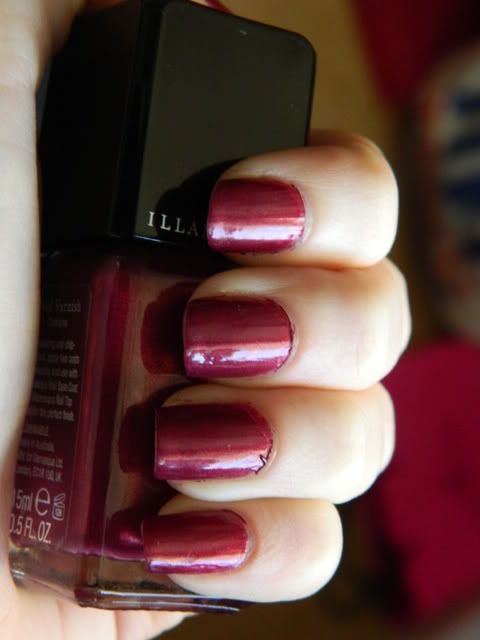 For some reason it's a little more pink on me compared with other swatches I've seen. It also has subtle shimmer to it. I don't own anything like this, it's one of the more unique colours that I own. It's perfect for Autumn too.
As with all the other Illamasqua polishes I've tried, this applies really well. It is opaque in two coats and I didn't have any issues with streakiness, and it dried smooth. The drying time was really quick. I'd say it took about three minutes or so to dry on me. It lasted a whole five days before it began to chip, which is an extremely long time for me! I normally find that I have to repaint my nails every other day so this is pretty impressive.
Of course, Illamasqua polishes are a little more on the pricey side, but I do think that it's worth it for the quality.
This polish costs £13.50 and can be purchased from the Illamasqua
website
.
Have you ordered anything from the Generation Q collection?
Disclosure: I bought this product myself.