If you read this blog frequently, then you'll know that Illamasqua are one of my favourite brands. I had tried one of the sheer lipglosses in
Mina
quite some time ago, and I've found myself looking at the intense ones on the website quite frequently, but I could never quite justify it as I'm more of a lipstick kind of girl and it's very rare that I reach for a gloss. I was very excited a few weeks ago when I was browsing the Debenhams website and discovered that a few of them were on offer for £5.99, including this one in Hermetic, which was the colour I'd always look at on the website.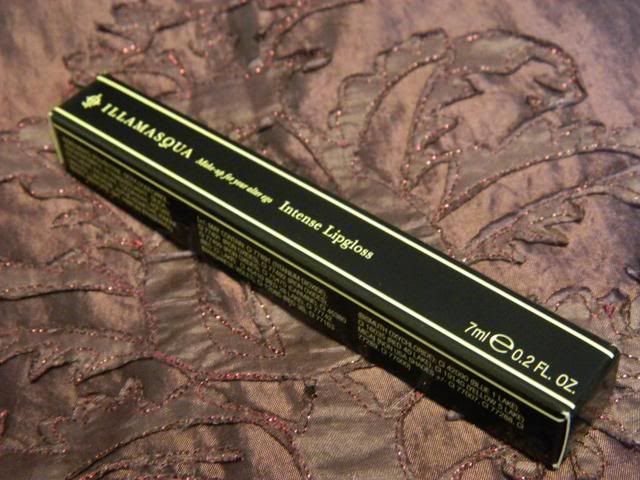 The packaging for this is the same as Mina. I'm not a huge fan of these tubes; I much prefer a wand because I think it gives you a little more control. I have heard that the packaging for these has been changed and that they now have a brush, I can't comment on this as this has the old style tube.
Hermetic is a beautiful deep burgundy brown with a
lot
of shimmer. It's actually not the sort of colour I normally go for as I'm more into reds and purples than browns, but I really love this. It's a very unique colour and I don't own anything even close to this.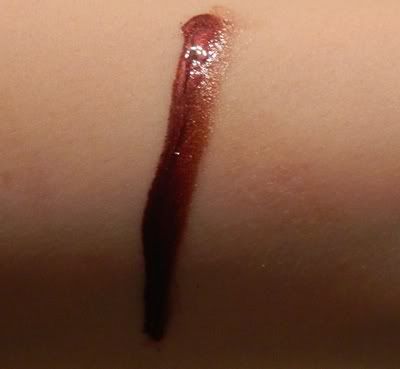 This is one of the intense lipglosses so it is super pigmented. It becomes opaque very quickly and it isn't sticky (although it is a little bit tacky). It has a very shiny finish and it doesn't feel uncomfortable on the lips, it's rather creamy. However, it does apply on the thick side. A small amount of product goes a long way!
I get around three hours of wear out of this, which is really very impressive for a gloss! I was also pleased to see that it doesn't lose its shine. This is probably the longest lasting lipgloss that I've tried.
This lipgloss is on the more expensive side at £14.00 and can be purchased from the Illamasqua
website
. However, it is still available on the Debenhams
website
for £5.99.
Have you tried any of the intense lipglosses? What did you think?
Disclosure: I bought this product myself.