I've needed a new foundation for quite some time now. I was wandering around Superdrug about a month ago before uni and I decided to go for this one, despite never having heard of it before, mainly because it assumed that it would be high coverage and the swatch on my hand seemed light enough for me. I never usually buy foundations on a whim but I had £3 worth of Superdrug points and I was really very bored (I hate having big breaks and not much to do). I picked up the shade Light Ivory.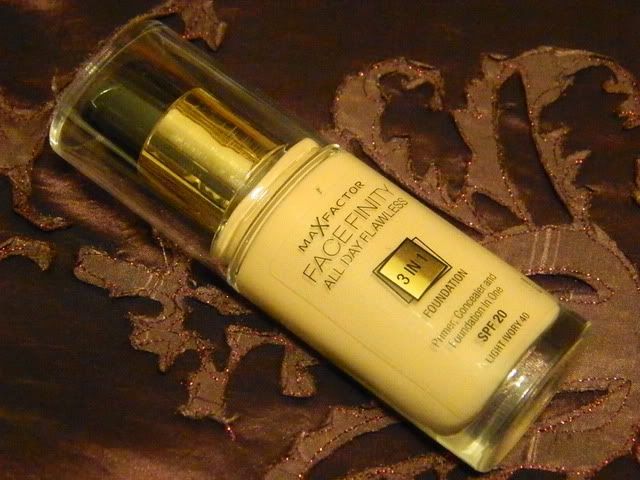 This foundation comes in a pump bottle. I really like these bottles, they aren't as messy as the ones that you have to pour, and it's much more hygienic. You can also control how much product you get out of the pump, which is handy and makes sure that no product is wasted. I've found that one full pump is enough for one application (I prefer fuller coverage).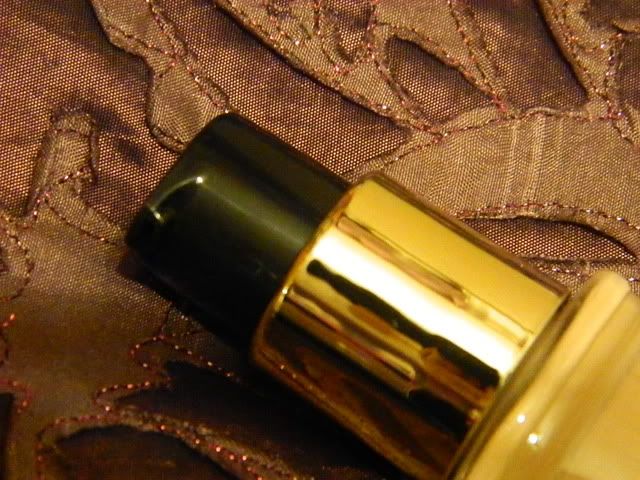 I apply this foundation with my Sigma F80 brush. It has a matte finish, but it's still a little dewy around my cheekbones, so I wouldn't say that it's fully matte. I really like how this makes my skin look, I usually go for fully matte foundations as I have oily skin, but this one surprised me. It applied very smoothly, and you really don't need to use much, a small amount goes a long way. I haven't found that it feels at all heavy on the skin. The coverage is very good, it hides a lot of my freckles but it doesn't hide them completely, and it hides any red areas that I have. It also has SPF 20, which is always a bonus!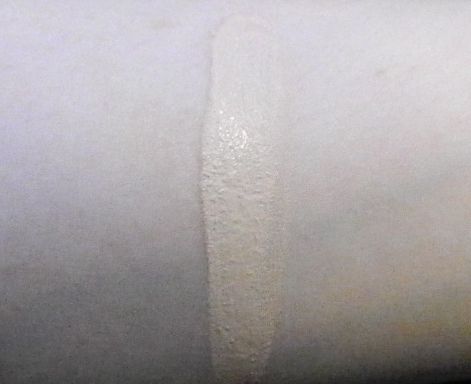 However, although this foundation is advertised as being a foundation, concealer and primer in one, I found that I still required concealer under my eyes as I seem to permanently have dark blueish circles under my eyes. I have oily skin and I will use primer underneath this if I know that I'm going to be out all day.
In terms of wear time I did find that I had to apply powder over this foundation and touch up throughout the day as I did begin to get shiny. I'd say that this lasted around 6-7 hours (without a primer) before I began to get shiny, which isn't too bad!
There's only one big drawback with this foundation for me. It's too dark. This is the lightest shade, and it's a completely different colour to my neck. It doesn't look too dark on the swatch, but on my face it just isn't light enough. I also think that darker skinned ladies will also struggle, as the shade range is pretty lacking.
Overall I really do love the finish this foundation gives; I'm just really disappointed about the colour. I think I will mostly likely purchase a white foundation and mix it to lighten it a little bit.
This foundation costs £11.99 and I can be bought from
Boots
and
Superdrug
.
What's your favourite drugstore foundation?
Disclosure: I bought this product myself.