I am one of those people who is always moaning about their hair. To say that my hair is pretty much constantly dry is an understatement. My hair is naturally very curly with a lot of volume, so I use hair
straighteners
every day (sometimes twice) and I also dye my hair about once a month at a minimum, which as you can imagine has left my hair in a bit of a sorry state!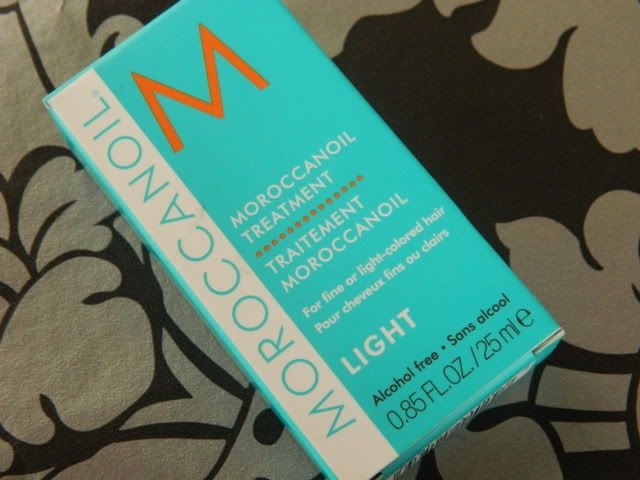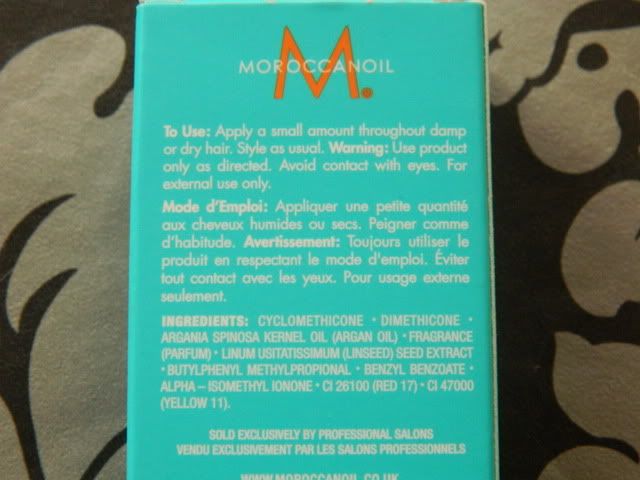 I have been using Argan Oil on my hair for quite some time now, but it's reached a point where I don't think that it's enough to quite sort out the damage. It was a little unsure about which oil to try next, so I went for the light version of Moroccanoil to see if I noticed any change in my hair since the larger bottles were so expensive.
I went for the 25ml bottle. It doesn't have an applicator so you have to pour it straight from the bottle. I'd much prefer it to have a pump or a pipette, but it's understandable since it's such a tiny bottle! The larger ones do have pumps, I believe.
At first I was a little concerned that it wouldn't enough and I would use it up really quickly, but that hasn't been the case! You need the smallest amount to cover your hair. I use less than a pea sized amount to cover my very thick hair. It doesn't seem like much in your hand, but on your hair it almost seems to spread? It also has a really nice sweet scent.
This product suggests that you apply it to dry or damp hair. I usually wash my hair and wait until it is very nearly dry and then apply it. It de-tangles my hair really well, and it was really helped with the overall condition of my hair. My hair is by no means perfect now, but it has been
so
much better (and softer!) since I started using this. I think I could definitely benefit from using the normal version instead of the light one - I'm going to finish up this bottle first though!
I would also say that this has helped with the overall craziness with my hair. Sometimes I'll wake up and my hair will be
huge
, but since I've been using this it has been much calmer and it has been much easier to maintain and straighten.
This oil is definitely expensive (for me at least) but you need the tiniest amount so I'm hoping I'll get my money's worth out of it!
This oil costs £12.85 and can be purchased from your local salon or online at
Feel Unique
.
Disclosure: I bought this product myself.