I was browsing the Debenhams website a few weeks ago, and I ordered two more MAC shadows in Cranberry and Amber Lights. Cranberry was one of those shadows that I'd always planned to buy but never did (I don't own a lot of red shadow) and Amber Lights was one that I ordered on a whim. I'm not usually a fan of gold shadow, but I was feeling Christmassy (I will stop talking about Christmas pretty soon I swear) and I decided to give it a go. I was torn between Amber Lights and Goldmine, but something about Amber Lights swayed it for me.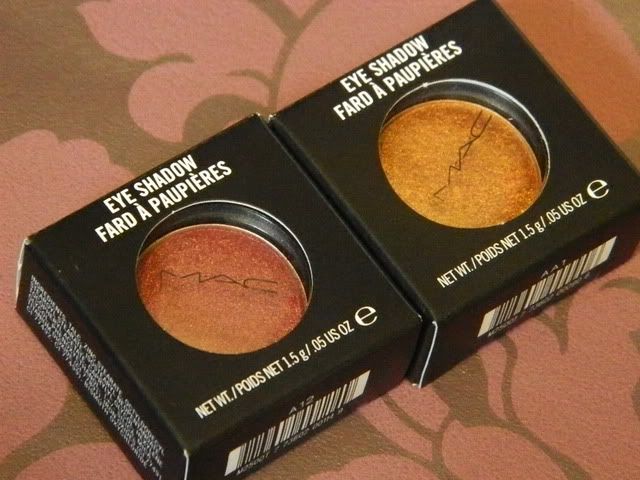 These come in the standard MAC packaging. I probably ought to buy a palette and just buy the refills as my storage box is getting a little full. I really like MAC packaging because it's pretty sturdy, and it's easy to identify shadows in the morning.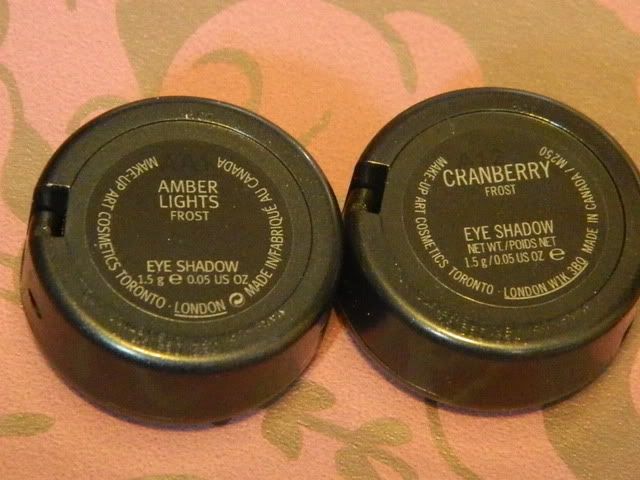 I was pretty excited when these first arrived! The colour in the pan is gorgeous for both of these shadows. Cranberry is a berry red and Amber Lights is a golden orange (not quite the way to describe it, but you'll see in my swatch). They both have a frost finish. My camera couldn't quite pick up the red in Cranberry so it looks more coppery on my swatch, it's such a shame because it's a beautiful colour.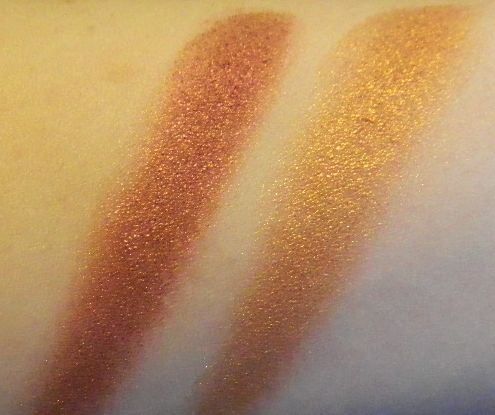 These both apply really well. They are soft, smooth and I haven't had any issues with creasing. I did get a teeny bit of fall out with Amber Lights, but nothing too bothersome. The pigmentation is really good with both of these. Over primer I've not had any issues with staying power, but they do begin to fade a little bit when I skip primer (I have extremely oily eyelids). With primer they last all day on me.
Overall, I love both of these shadows! They're both a really nice addition to my collection because I don't own anything like them. I can see me getting a lot of use out of them (particularly Cranberry, as it works well with so many other colours). They're definitely festive shadows!
Do you own either of these shadows?
Disclosure: I bought this product myself.