I'm always a little wary when it comes to products that have a lot of hype surrounding them. To be honest I'd never really been interested in the lip tars by OCC, mainly because they're difficult to get hold of here, you can only really buy them online and I much prefer being able to actually see something before I buy it. This changed when I saw the new Heroine collection (it's inspired by horror heroines which I thought was very exciting) and I
loved
the look of Black Dahlia, and I took a gamble and ordered it.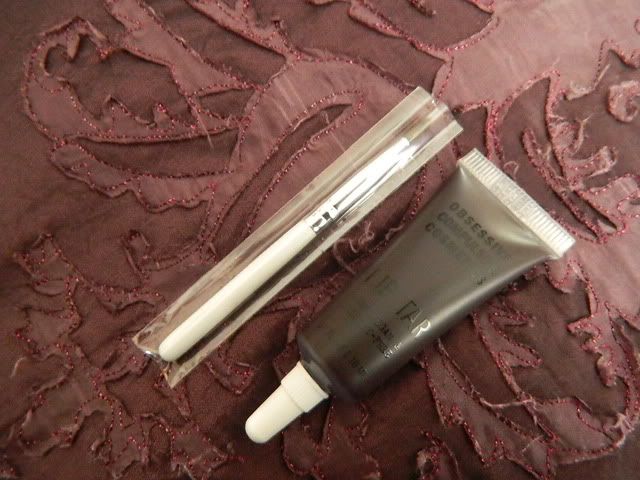 The Lip Tars come in a small tube with a precise nib. It also comes with a mini lip brush, which is really handy (it would be an excellent brush for travelling as it's so small). It also dissuades people from attempting to apply the product with their fingers!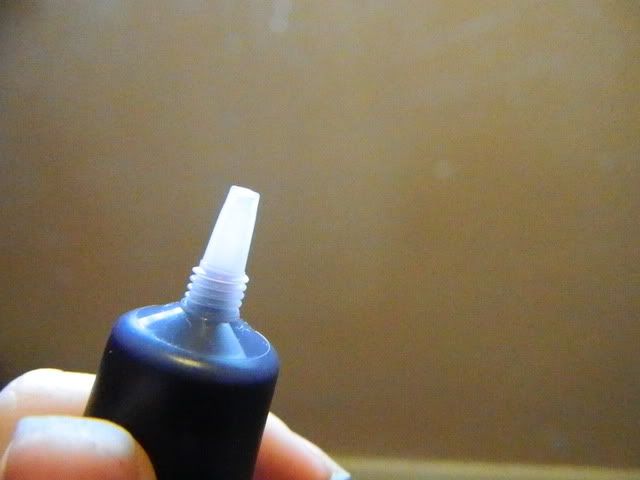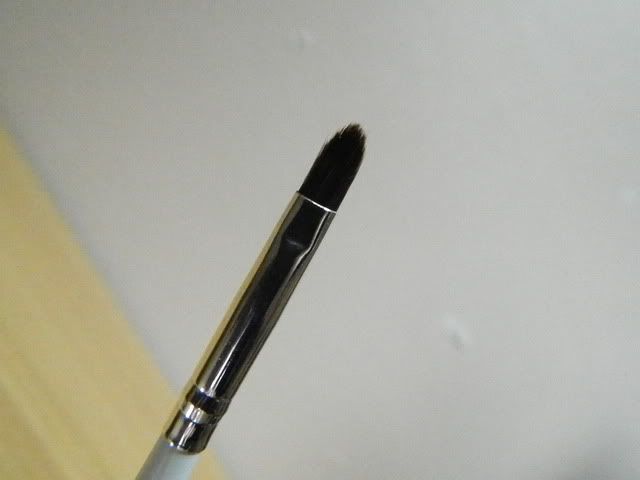 You need the
tiniest
drop of product. A small amount goes a very, very long way and I can't really stress that enough! When I was applying this the other day I actually squeezed the tube a little too hard and it went
everywhere
. You have to apply this with a lip brush, I wouldn't even attempt applying this with my fingers, it'd be messy to say the least.
Black Dahlia is a gorgeous blackened red. I own a ton of dark lipsticks and I don't actually have one that is even close to this colour. It's really beautiful. It also fades into a light berry colour, which is more like a stain. The colour isn't as opaque as I was expecting, you have to gradually build up the colour, which means that you can apply it lightly during the day and really build it up to a darker colour if you're going out in the evening. I really need to buy a dark red lip liner to wear with this as I did find that if you over apply as I did in my swatch to build up the colour it will begin to feather. (if anybody knows of a good affordable one please let me know!)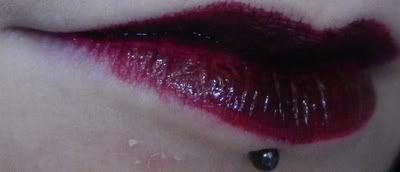 My skin is freaking out a bit at the moment, my skin around my chin is really dry and everywhere else is really oily...apologises for the dry patches! :(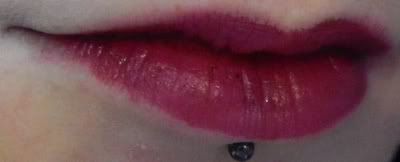 The stain that it leaves.
While I didn't find this to be drying, I did find that it showed up the dry areas on my lips (although my lips are
very
dry, it may not have this effect on you). It's long-wearing, but it will fade into a light berry stain after eating/drinking. The only downside to this product for me is that it's not a product that's easy to apply on the go because it requires a lip brush. Fortunately the brush and the tube is small and compact if you do want to take it out with you, but it's a little more awkward than packing a lipstick into your handbag.
Overall I'm absolutely in love with this colour! It's beautiful. I'd definitely think about getting more of the lip tars, and I'd love to find a colour similar to this in lipstick format.
I bought this from
Cocktail Cosmetics
for £9.95.
Have you tried any of the Lip Tars?
Disclosure: I bought this product myself.