Stargazer are one of those brands that I used for years in my early teens (it was easy to get hold for me and it was cheap) but I seemed to gradually stop using it as I got older, for no real reason other than it became a little more difficult for me to get hold of. I finally decided that I needed a white foundation after trying and failing to find a foundation to match my skintone (aside from Illamasqua). As somebody who is very pale, I decided that I'd definitely get a lot of use out of it and I'd be able to use up some foundations that I own that are a little too dark. I hate walking around with the knowledge that my face and neck don't match. In the end I went for the Stargazer one purely because it was cheaper at £4 (prices for this seem to vary).
This foundation comes in glass bottle. It doesn't feel cheap, and it's quite heavy! It has a spatula applicator which means it's quite difficult to get the amount of product you want out at once, and it's impossible to reach the bottom of the bottle. I much prefer foundations with pumps, as it's so easier and you don't waste as much product. It's also very difficult to pour out of the bottle because it's so thick.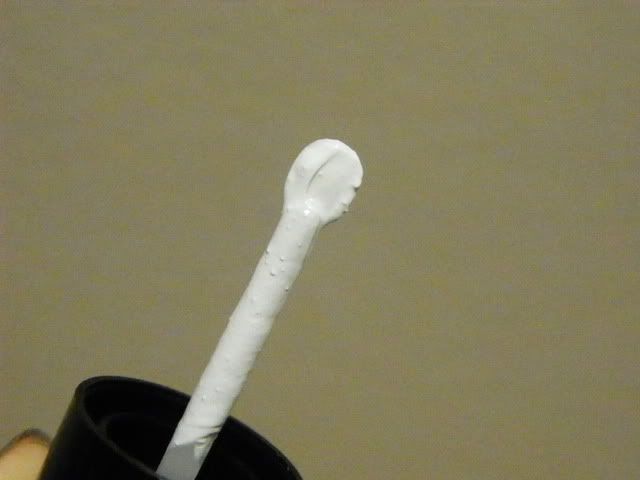 Before I mixed it with my usual foundation I decided to try it alone for fun (I do strange things when I'm not uni). This foundation has quite a thick consistency, yet I was surprised when I found that it applies very sheer. It has a very sticky feel to it. I found that it doesn't blend very well and the coverage isn't great. You'd need quite a lot of it to get a completely white finish. If you apply a thin layer of it on its own it does brighten the skin without paling it down too much. I haven't been able to test how long it lasts on the skin because I haven't had the opportunity to wear it out (the coverage isn't good enough and I'd feel a little odd wearing this on its own).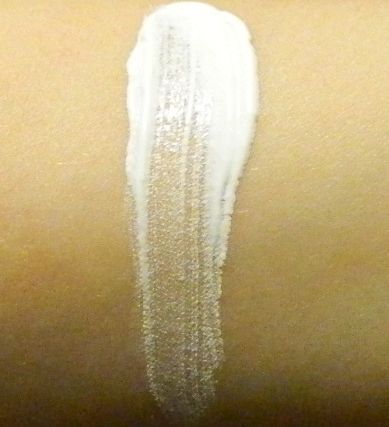 In terms of mixing foundations, this works perfectly. It lightens my regular foundation and means that I don't have a difference between my face and neck, and I'm much less self concious and paranoid about going outside with my normal foundation on. It's much easier than having to pay a lot more of a lighter high end foundation, and it also means that I'm not wasting the foundation that I already bought.
If you are looking to pale down your skin, I would say you'd be better with the powder that I reviewed
here
. It's much easier to build up and get a completely white finish, and it doesn't have the strange sticky feel to it.
This foundation costs £3.50 (depending on where you purchase it from) from
Stargazer
.
Disclosure: I bought this product myself.