If you live in the UK, I'm sure you are aware that it has been snowing here, even if you haven't looked out of your window. Right now, I think my Facebook has more snow pictures than cat pictures, which is definitely saying something! You'll have to excuse the Christmassy nature of this post title, I'm not feeling very imaginative today!
I'm not the biggest fan of snow. I'm too aware that after snow, we get ice, and when we get ice, I fall over. I fell in town last year, and nobody came to help me. People literally stepped over me, and since then I've lost my faith in humanity and I'm also a bit scared of ice. Having the problems that I have with my leg means that my balance is pretty off, and I find it really difficult to get around. Fortunately, my university have been really understanding and sent me all of my notes for this week so I don't have to attempt to get in, so I've been a lot less stressed about the snow and decided to actually enjoy it for once (from a distance of course!).
My mum very kindly went to the post office for me this morning and picked up my winter boots that I'd ordered, and we decided to go for a walk in the snow after we'd been to check on my grandparents. My grandparents live in quite a horrible area, but there is a really pretty village right next to them, so we decided to have a walk around (I'm okay if I have somebody I can hold onto and someone to pick me up if I fall over) and take some pictures.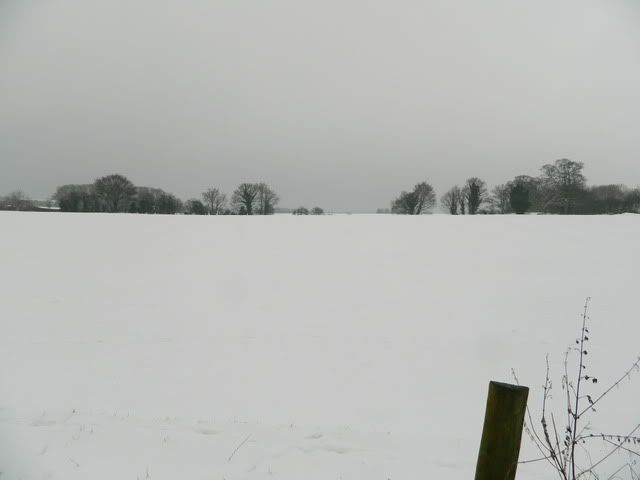 Isn't undisturbed snow just gorgeous?
The church and the graveyard are really beautiful in the snow. The church is actually supposed to be haunted; my mum refuses to go up there at night because it's so eerie. They've started doing ghost walks up there but I'm too much of a coward to go!
I'm yet to build a snowman because I lost one of my gloves at uni, but I might have a go some point this week! We are apparently going to get more snow this week, but it has been raining a tiny bit, so I'm not sure what's going to happen!
Have you been enjoying the snow?