You know those products that you always admire but you never buy because they are stretching your budget a little too far? Mine was always a YSL lipstick. I would also look at them in Boots, but at £23.50 they were just a little too expensive. I would never ever pay that much a lipstick (unless I won the lottery of course, which sadly has not happened). However, having a few points vouchers for Boots along with Christmas really boosted my points, and I thought why not? So I took a gamble and ordered this from their online store.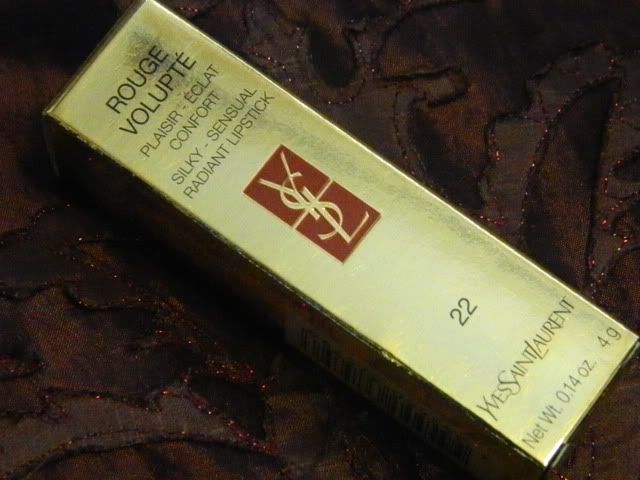 This lipstick comes in beautiful gold casing with the YSL logo inscribed around it, with the lipstick shade in the background. The packaging is probably the most beautiful I've ever seen for a lipstick. You absolutely wouldn't be embarrassed to take this out of your handbag! It certainly looks and feels expensive. It feels a little weightier than your average lipstick. I think you can imagine my horror when I was opening this when it first arrived and I managed to drop it onto my tiled floor! Fortunately no damage was done, but I think I came pretty close to having a heart attack...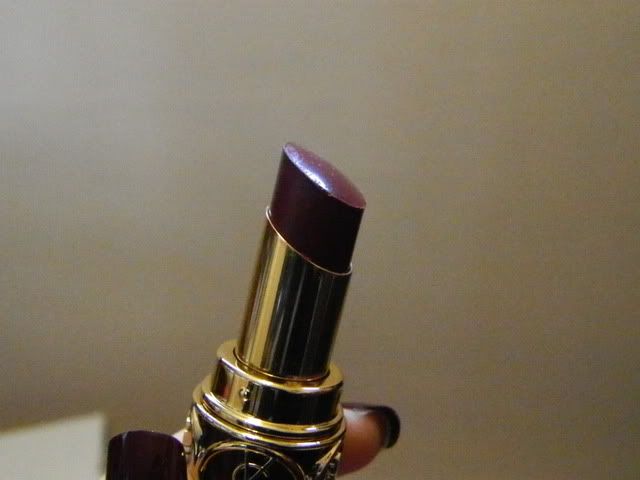 I read a few reviews before I bought this, and they gave the impression that this lipstick was incredibly dark, one of those 'wear if you dare' kind of shades. I'm not normally one to be scared of something being too dark, but I was anticipating a really deep plum like MAC's Cyber. I was surprised when this came and I realised that it really isn't that dark and unwearable at all! It's probably the most wearable of all my plum lipsticks; it reminds a bit of a darker Rebel. It's a wonderful dark berry/plum.
This lipstick has a creamy, almost buttery texture. It's so soft and moisturising that when I when I first applied it I wasn't expecting it to last very long! It applies very smoothly. The only thing that I don't like about this lipstick is the scent. It has a very fruity smell. Fruity scents really aren't my sort of thing, I much prefer sweeter scents, but it's not a big deal.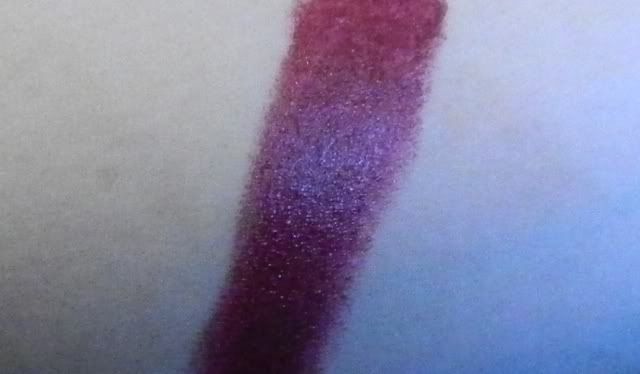 I can wear this for over four to five hours or so before it begins to fade a little. It survived coffee, but I'd still recommend keeping this in your bag to touch up. I was impressed with the lasting time considering how creamy this lipstick is!
Overall, it's a nice luxury. It's great if you have Boots points to spare or gift vouchers, but I think I'd still cringe at the thought of spending that much on a lipstick.
This lipstick costs £23.50 and can be purchased from
Boots
or
Debenhams
.
Discloure: I bought this product with my Boots points.