This post is a little late in coming, I was going to get this posted last night but we got back late and I didn't get round to it.
Anyway, I turned 20 yesterday! I don't usually like my own birthdays but I've grown to tolerate them over the years (I really don't like people making a fuss, I'm not the most sociable person so I find them a bit difficult!) but I had a really lovely time yesterday. We really needed it after the week we've had (I'll add a note about this at the bottom). We went out to eat at my favourite restaurant and overall I had a really nice night!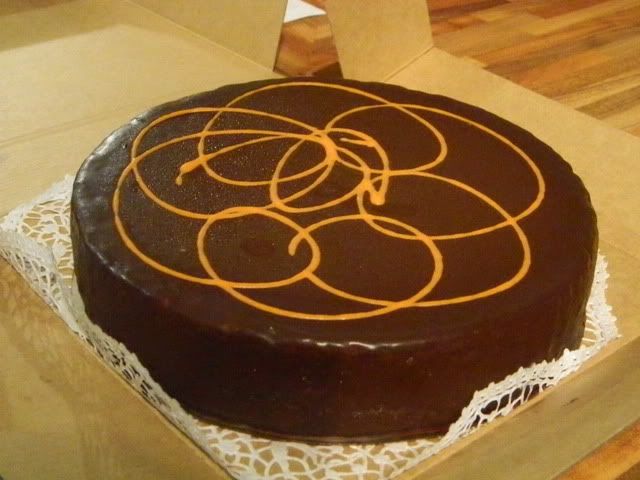 Instead of a birthday cake I had chocolate orange cheesecake, and it was divine! There's still half left but I don't think it will be around for long!
I received a lot of lovely gifts. My parents bought me my new phone a few weeks ago, my sister bought me a book and I received a
lot
of edible presents!
My aunt bought me this card because she thought it looked like me with short hair, haha!
The other good news is that this is the first birthday I've had in years that hasn't been icy. Unfortunately the snow is supposed to be going back tomorrow but this is the first year I've managed to avoid it on my birthday. I'm definitely ready for Spring to make an appearance now.
I hope you're all having a lovely weekend!
**
I really hate to end this post on a really awful note, but I didn't want to make a separate post to mention this because it would be too difficult.

We found out on Monday that Thomasina has cancer. She's been given steroids and they've really perked her up. She's still doing bizarre things like sleeping in the sink and sneezing, but aside from that she's like her normal self and she's begining to put weight on again, which is good. Unfortunately there isn't anything else that they can do and she won't be with us for much longer. I've had her since I was six years old and I can't imagine life without her and I know it's going to break my heart. I wanted to mention it on here sooner rather than later, I hope you all understand that this means that I'll probably vanish from here for a little while at some point. I also know that I talk about her a lot on here and Twitter and Instagram and it would be better if I explained what was going on and that it's easier to explain now rather than later on.
**
On a lighter note, is anybody doing anything nice this weekend?