This post is actually the first of several Urban Decay reviews - I received a few vouchers for Christmas and for my my birthday so I used them to buy a few new products! I'll try and space them out a bit so you aren't all overloaded with Urban Decay posts, unless you would rather me post them all consecutively? Anyway, I really wasn't interesting in either of the Naked palettes when they first came out. I'm not usually one to go for more neutral shadows so I never really paid much attention to them. I've been experimenting a little more in the past few months and I've found myself reaching for neutral shades more and more, and I found myself looking at these palettes. In the end I decided to ask on Twitter what you all thought I should buy, and the result was pretty unanimous! I was torn over which palette to buy, in the end I with the Naked 2 because I thought it might look a little better with my pale skin.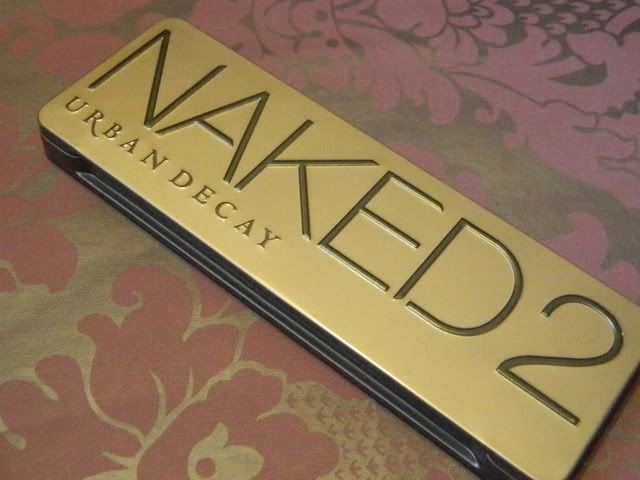 This palette comes in a large rectangular tin. It's very sleek and nice. It's probably a little more subtle than most Urban Decay products I own! It's also very easy to clean (I can't be the only one who cleans my eyeshadow palettes?) I like how sturdy it feels too. My only issue with the packaging is that it doesn't close very well. It has a magnetic closure, but if I were travelling with it for example, I'm not sure it would stay closed. I'd probably tape it up if I happened to be taking it anywhere! It also has a large full sized mirror in the lid.
This palette comes with twelve full sized shadows, a dual-ended brush and a miniature lip junkie gloss in Naked. Only three of the shadows are mattes (Foxy, Blackout and Tease), so if you like shimmer shades, this is for you!
If you read this blog frequently, you'll know I adore Urban Decay's shadows and this is no exception. They are easy to apply, highly pigmented and incredibly soft. I've not had any trouble with fall out from any of these shadows except Chopper which produced the
tiniest
bit of fall out for me.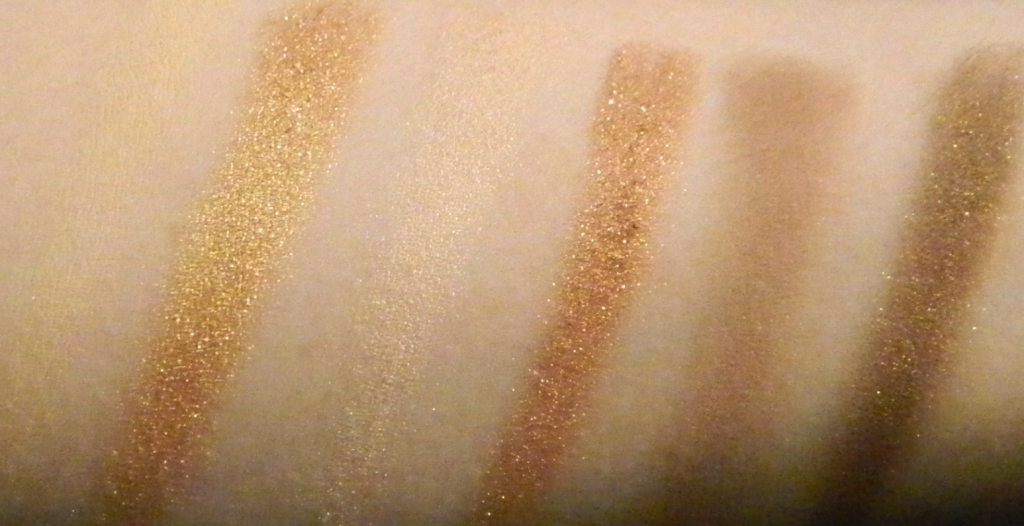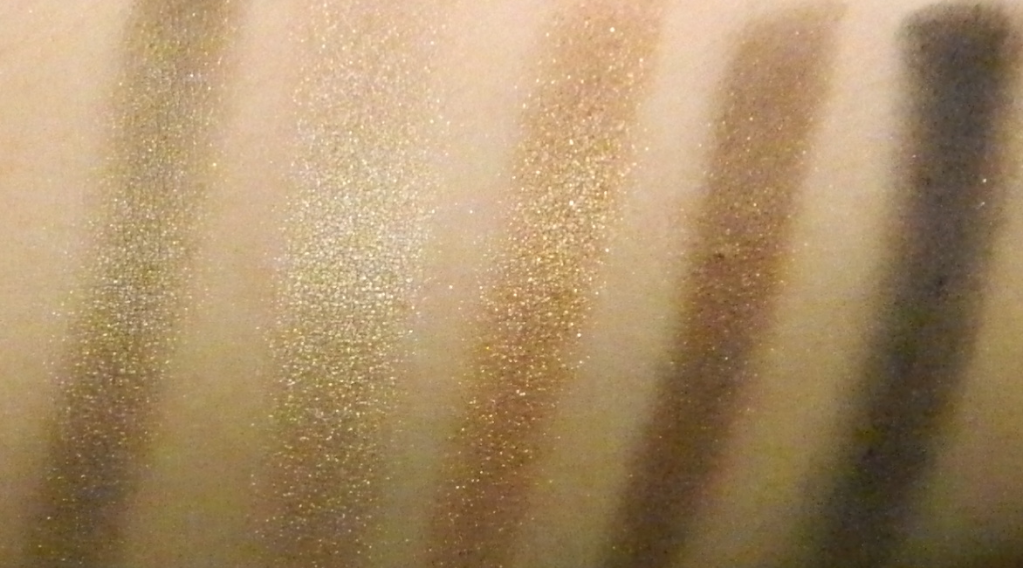 My favourite shades from this palette are Tease, Verve and Snakebite. This might be the first palette I've ever owned where I know I'll use every single one of it's shades. There isn't a single one that I don't like. At first I was a bit sceptical but as soon as I started using it I fell in love. I've found myself switching between this and my Smoked Palette nearly every day. I particularly like using Verve and Blackout together to create something a little more interesting. Before I bought this palette I'd read a few reviews that said that Tease was the worst shadow in the palette, so I was a bit hesitant to use it, and it's one of my favourites! I tend to wear it alone on days where I don't want to spend a lot of time doing my make up. I really love it. The only shadow that I didn't like as much as the others is Foxy, I found it to be a little on the sheer side.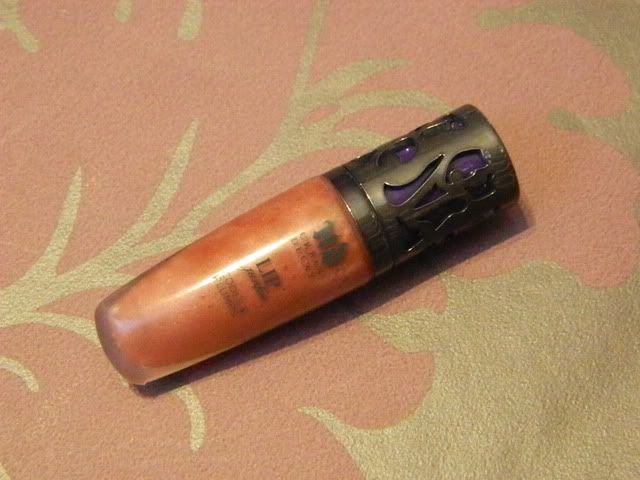 The lip gloss in Junkie that comes with this palette is a neutral pink. It's not a colour that I would've gone out and bought, but I have worn it a few times. I actually wore it to university last week and it was still going strong after four hours of wear and a cup of tea. One of my friends asked me if I'd reapplied it without her noticing because she was convinced that a gloss couldn't possibly last that long! It feels sticky but it isn't uncomfortable. It also smells like peppermint!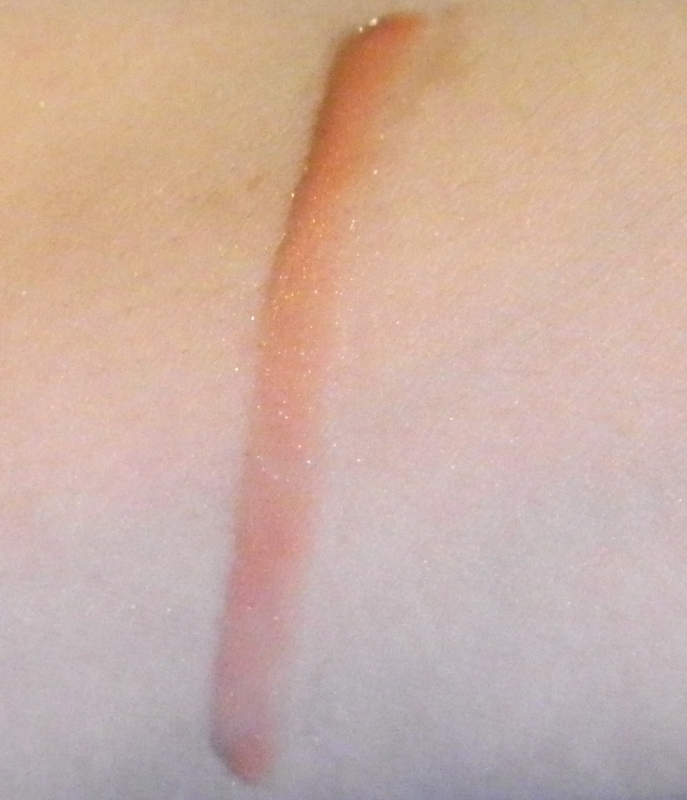 The dual-ended brush isn't a bad addition either. I use the fluffy crease brush a lot, but I've only used the other side a couple of times because it's a little too stiff for my liking. It's workable if you're going travelling and you don't want to pack your brushes though!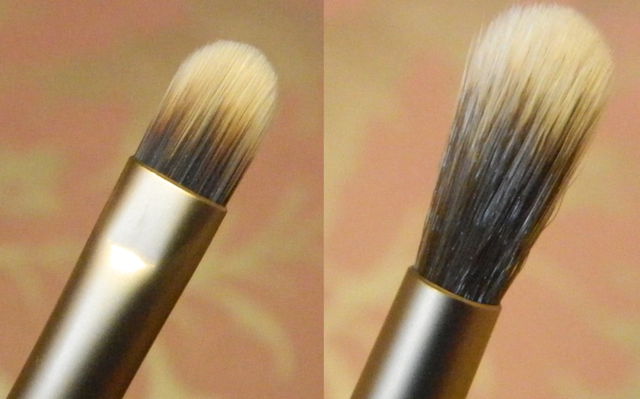 Overall I really love this palette, and I would definitely consider buying Naked 1! It's on the more expensive side, and I don't think I'd have bought if I hadn't had vouchers, but I'm certainly glad that I did! Even my Mum has been using it!
This palette costs £36 and can be purchased from
Debenhams
.
Have you tried either of the Naked palettes?
Disclosure: I bought this palette with vouchers I received for Christmas.