Those of you who follow me on Instagram may remember me posting that I had just purchased Restyle's beautiful Absinthe Fantasy necklace. I've been meaning to finish this post for weeks now, the lighting has been really bad recently and I struggled to get the photos I wanted.
I've really been liking green jewellery since I bought Alchemy Gothic's Emerald Venom necklace. Green has always been a colour that I've not really been interested in, until I recently discovered just how beautiful it looks with black. I'd been on the lookout for more green jewellery but I hadn't seen any that really caught my eye...and then I saw this.
I ordered this from
The Gothic Shop
. It came in a beautiful red butterfly drawstring bag. Anybody who knows me will know that I will buy anything remotely connected to butterflies, so I've kept this to use in the future! It was a really lovely touch.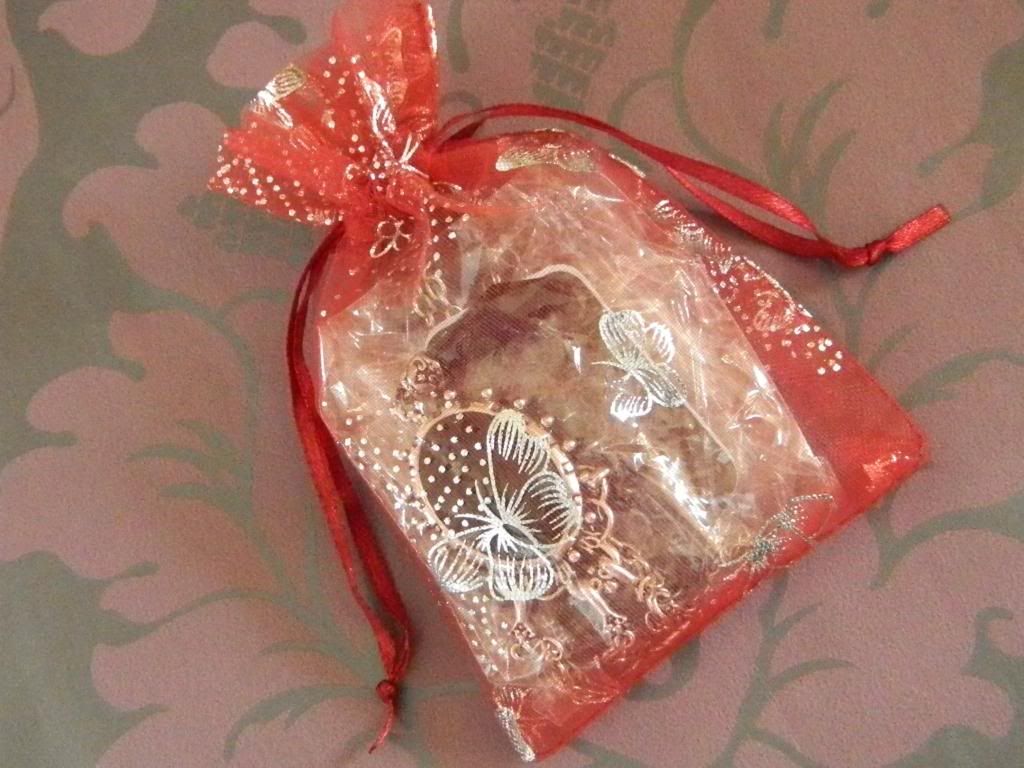 The Absinthe Fantasy necklace features a black oval gem hanging from double chains which connect it to two emerald green rectangular gems. There's also a single black bead above each of the rectangular gems, and a tapered faceted gem hangs from the oval gem in the centre. Each of the green stones and the black oval gem are framed with silver.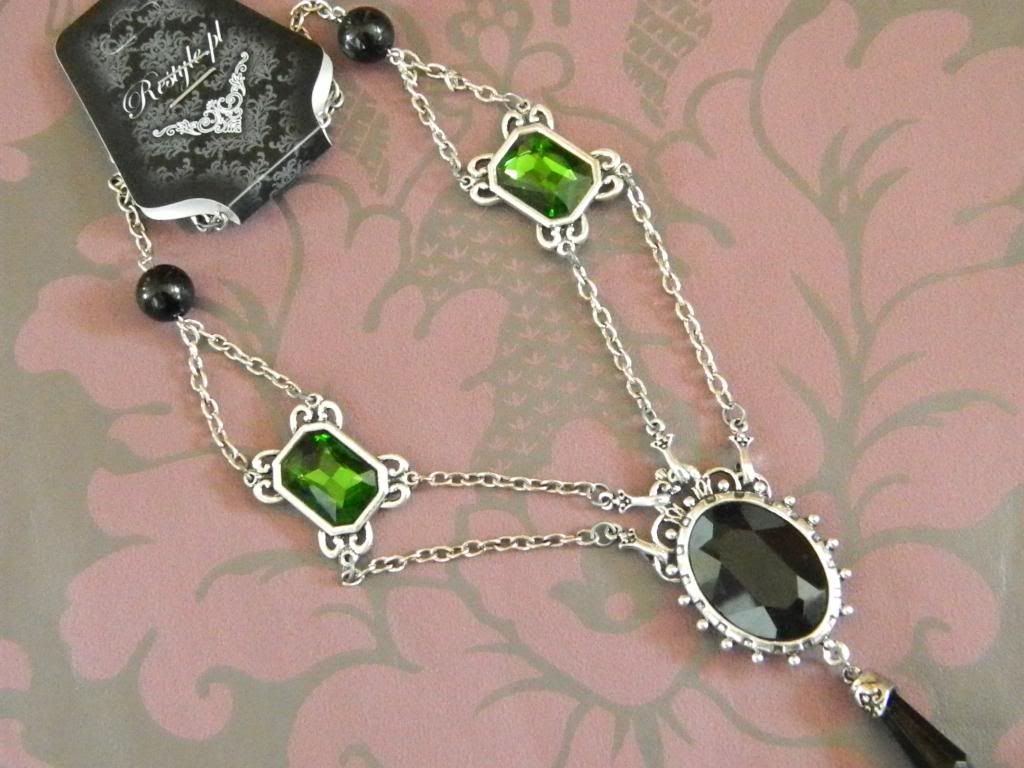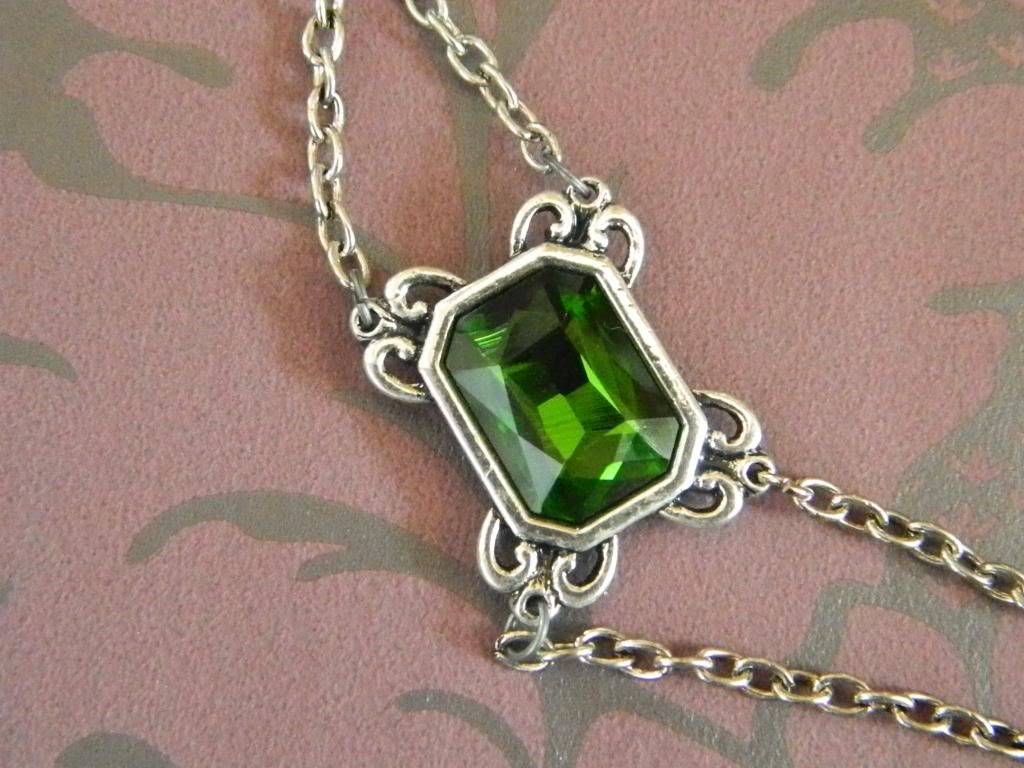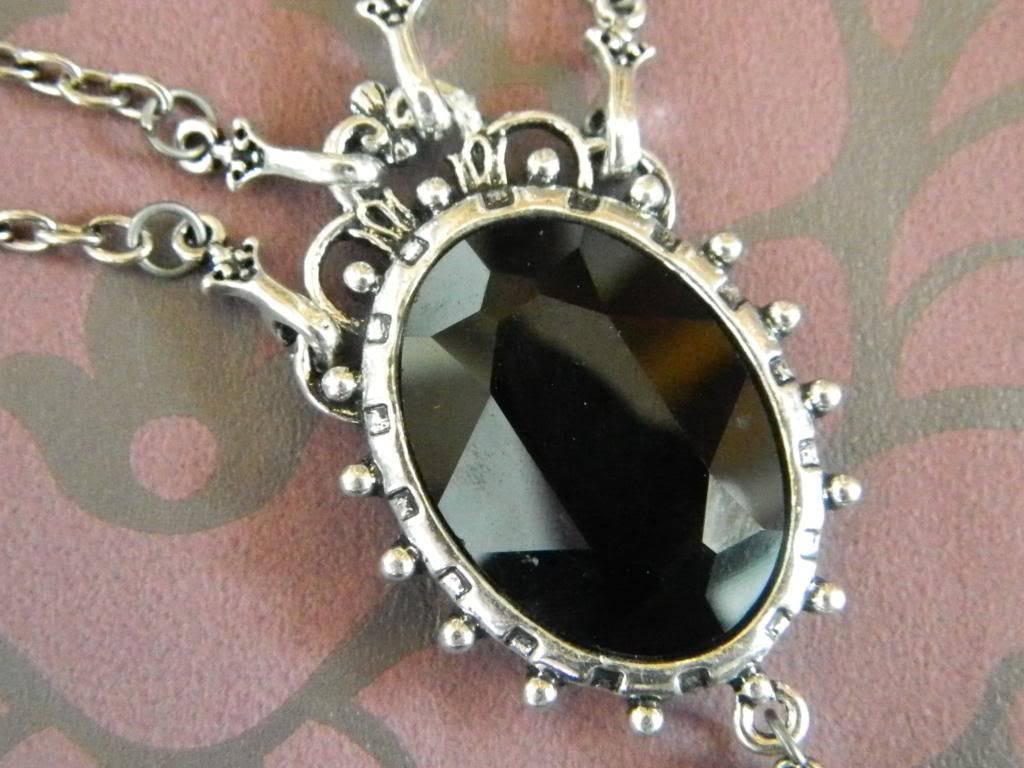 It's truly an exquisite piece. It's really beautiful. At first I assumed that the gem hanging at the bottom was black like the oval in the centre, when it's actually dark green. We've not had much sunlight so the only way I could try to capture this was by holding it up to my ceiling light. It appears black in low light.
I'm sure a lot of you have noticed that I adore more detailed pieces, and this one is no exception! I love the effect of the double chains; it really makes the piece a lot more interesting. The green gemstones really catch the light beautifully, too.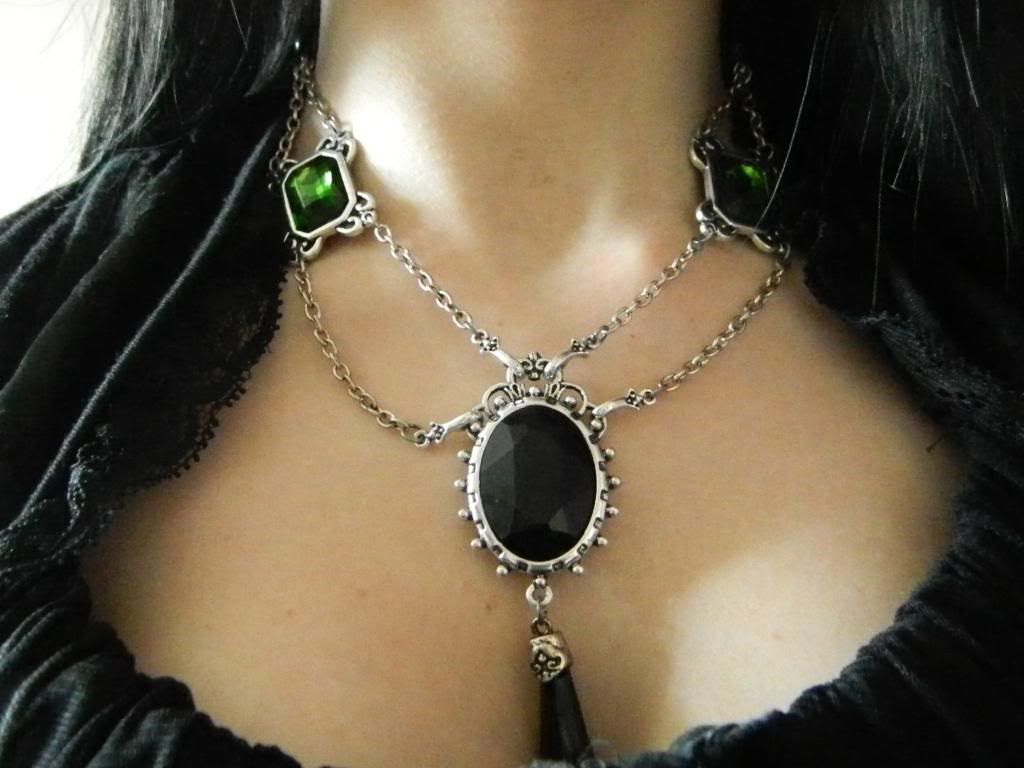 This piece feels a bit weightier than the other Restyle pieces that I own. The quality is very good and it hangs really well. I'm incredibly pleased with it; it's a lovely piece and a nice addition to my collection. It has definitely satisfied my craving for more green jewellery! I also bought the Dark Poetry necklace which I'll get round to reviewing sometime soon!
This necklace costs £11.95 and can be purchased from
The Gothic Shop
.
Have you bought anything from Restyle recently?
Disclosure: I bought this necklace myself.