You know those products that you feel like you've been waiting for forever but they are never in stock? This was how I was feeling regarding lipsticks from Lime Crime, so you can imagine how pleased I was when I saw that they finally had the two I wanted in stock at Cocktail Cosmetics! I'd been curious about Lime Crime for awhile now, so I ordered the two lipsticks that interested me the most - Glamour 101 and Poisonberry. I have heard when looking through Google that as a company they are quite controversial but I'm going to focus on the products for this review and leave you to make up your own minds about that.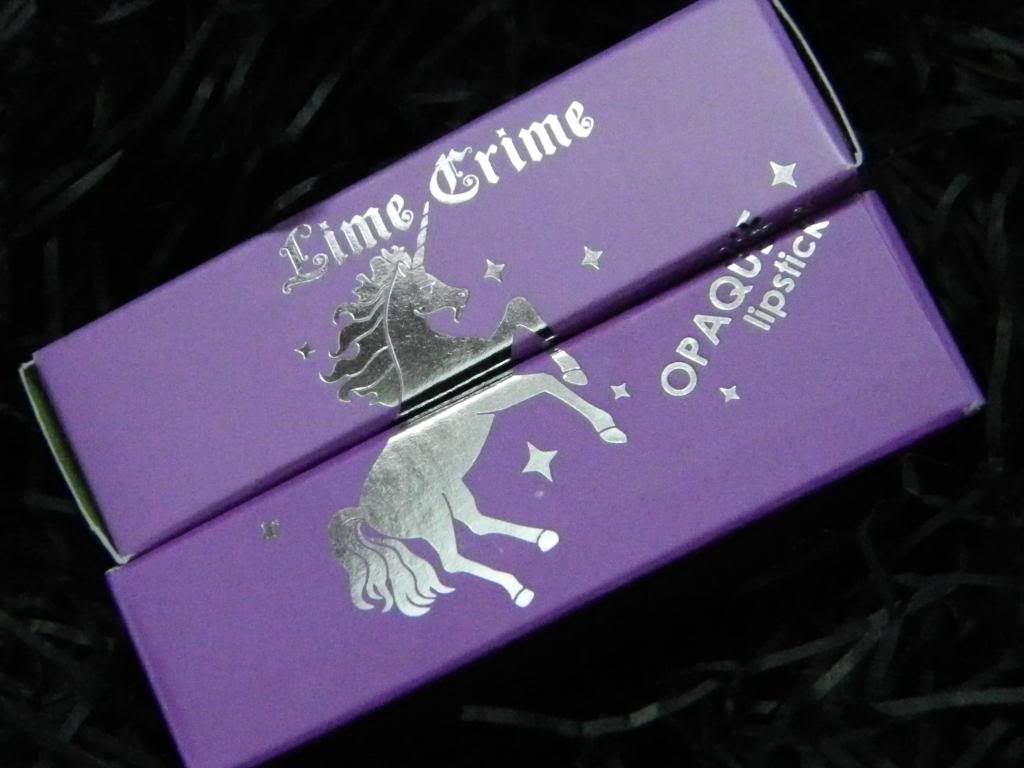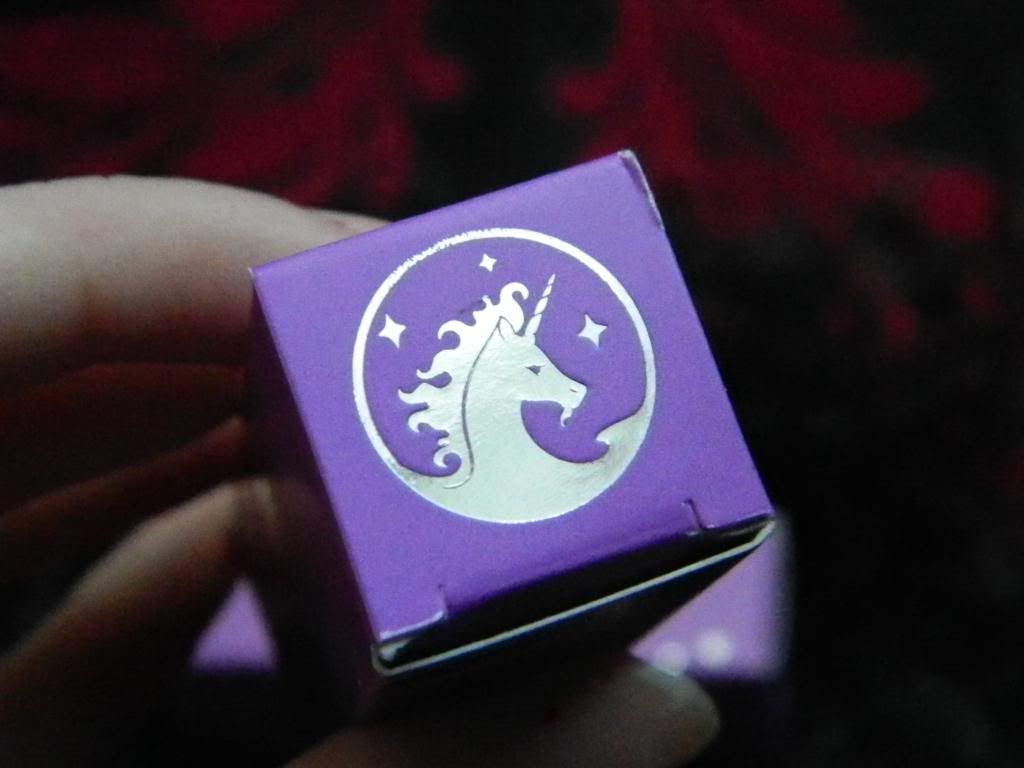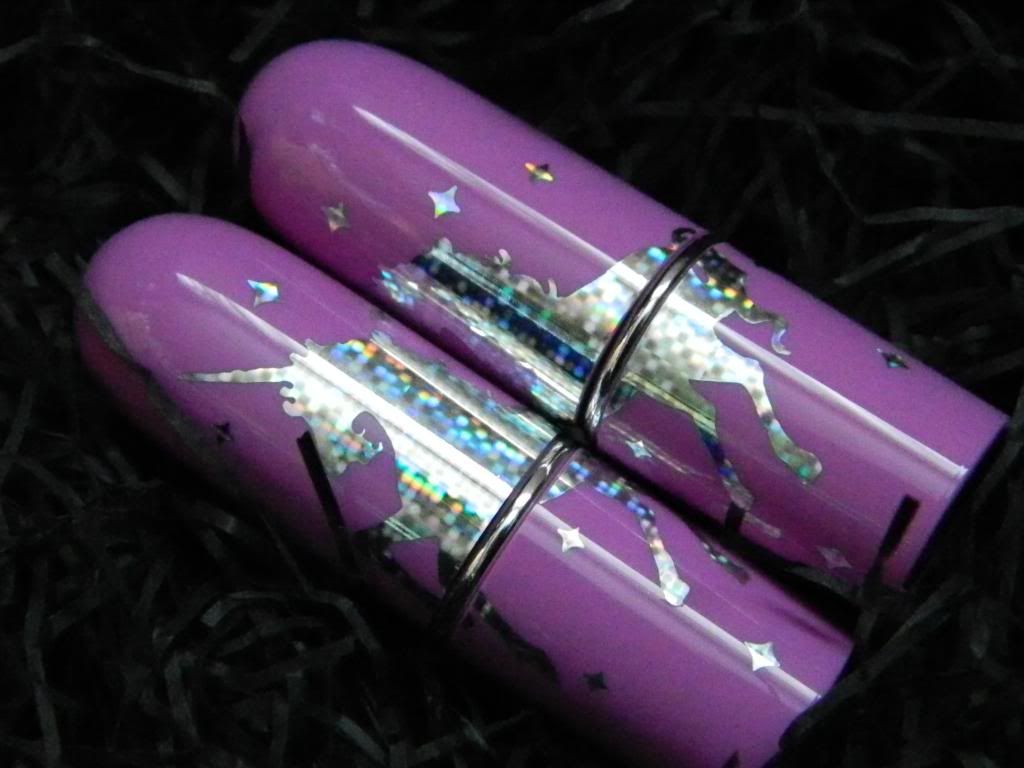 If you've ever bought a Lime Crime lipstick yourself or read a review on them, you're bound to know about the packaging. They come in a bright pink tube complete with a glittery unicorn. You'll either love or hate the packaging. It isn't quite up my street, but at least it's easy to find in the morning! However, I just can't let myself put them back into my lipstick storage without making sure the unicorn is lined up perfectly...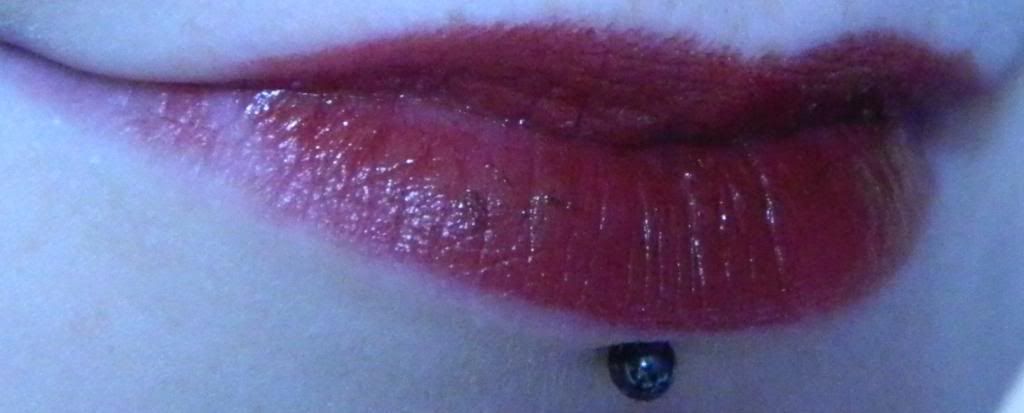 Glamour 101 is described by Lime Crime as a 'brick red.' When I bought this they had a swatch guide on their website that showed this as being a deep blood red, which it isn't at all. It's a lovely bold retro red. If there's one thing I'm lacking in my lipstick collection, it's a red lipstick. I'm very pale, so lots of reds really don't suit me, and I haven't really got the patience to go out looking for that does! Although it isn't what I was expecting I'm incredibly pleased with it because it fills a gap in my collection. I don't know why my skin looks blue on my lip swatch! The lighting my house is really bizarre, one moment everything looks orange and with the teeniest bit of sunlight I look like a dead smurf. Weird.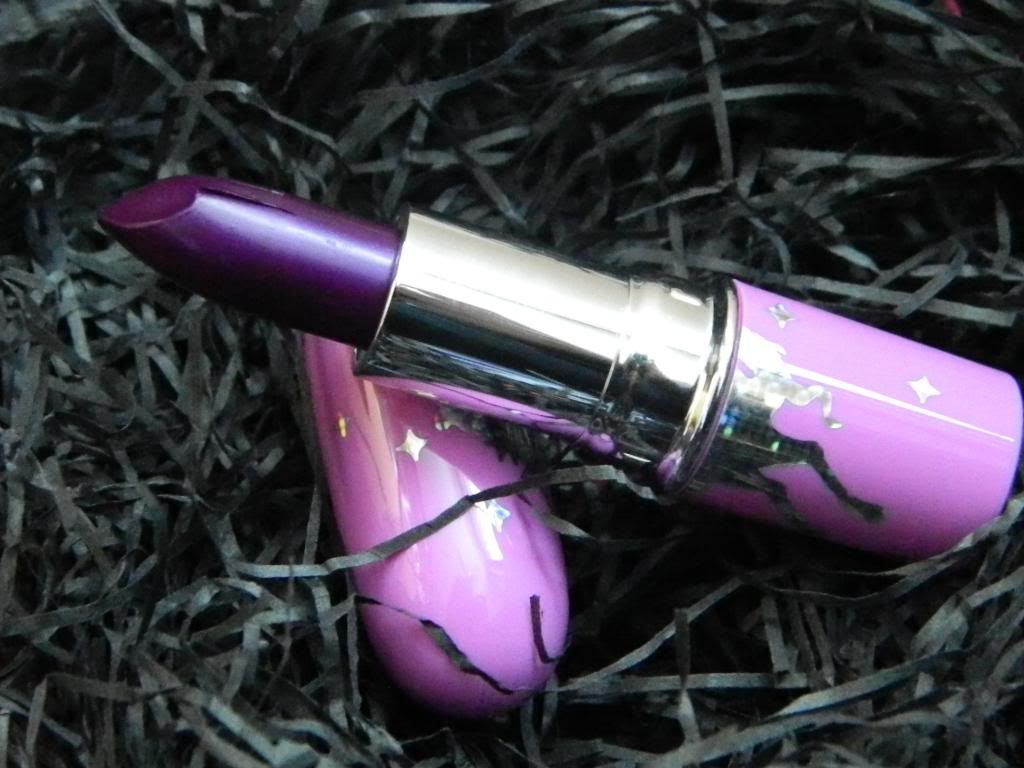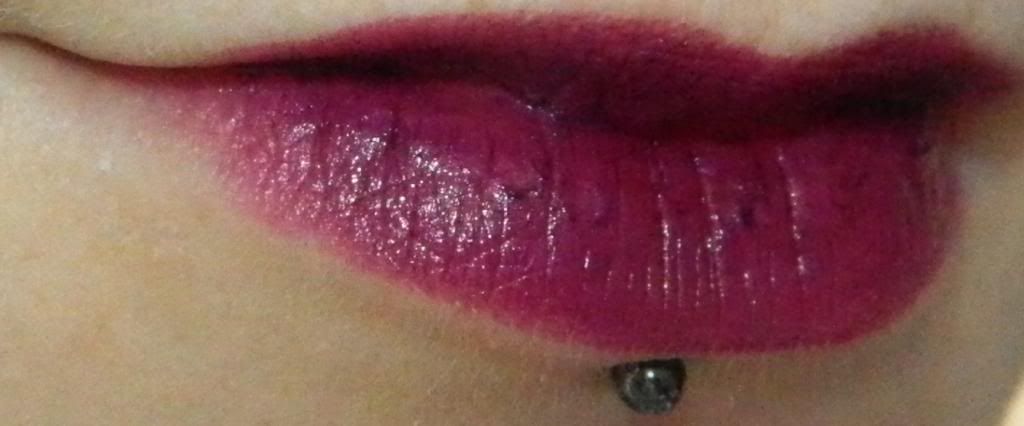 Without a lip liner.
With a lip liner. It's actually darker than this shows. It's also the only picture that actually managed to photograph my skintone correctly...
Poisonberry on the other hand is a purple berry. Again, it is not accurate to the online swatch at all. I find that using a lip liner underneath (I use Deep Purple from NYX) makes it a lot closer to the swatch on the website and really brings this colour to life. It looks amazing in the tube and applies really well.
Both of these lipsticks are incredibly creamy with a little bit of shine. They are incredibly pigmented and they last
forever
. I can wear these all day at university and they survive numerous cups of hot chocolate and food. They do stain the lips so there's still some colour there once they fade. I really love the way that these feel on my lips, they aren't drying and feel very comfortable. They are not tested on animals either.
Overall I love these lipsticks! I may have to buy one of their Velvetine lipsticks at some point too! I also want Serpentina but I can't quite justify it as I don't know where I'd wear it.
These lipsticks cost £11.50 for 3.5g. I bought mine from
Cocktail Cosmetics

.
You can also buy them from the Lime Crime
website
.
Do you own any Lime Crime lipsticks?
Disclosure: I bought these lipsticks myself.