This is yet another incredibly overdue post that I've been meaning to get round to finish forever! I bought these lipsticks with vouchers I received for my birthday in February. I bought my first natural MAC lipstick in October, and I realised that I was reaching for it nearly everyday, so it was getting on the small side! I was contemplating buying a few more of the same shade, but in the end I decided to go for variety. When I bough
t
Crème In Your Coffee
I very nearly bought Modesty instead, so this time around I thought I'd give it a whirl. I also went for Capricious despite not being overly sure about it from the online swatches. As an incredibly pale girl I find it very hard to find natural lipsticks to suit me. Some are too pink, some are too brown and others just make me look incredibly washed out, so finding some two that I thought might suit me was a challenge! Just a heads up, the photos are
really
poor, I can't even remember taking them so I'm not sure what went wrong! Most of them were really dark or orange. It looks like I took them in a cave. :/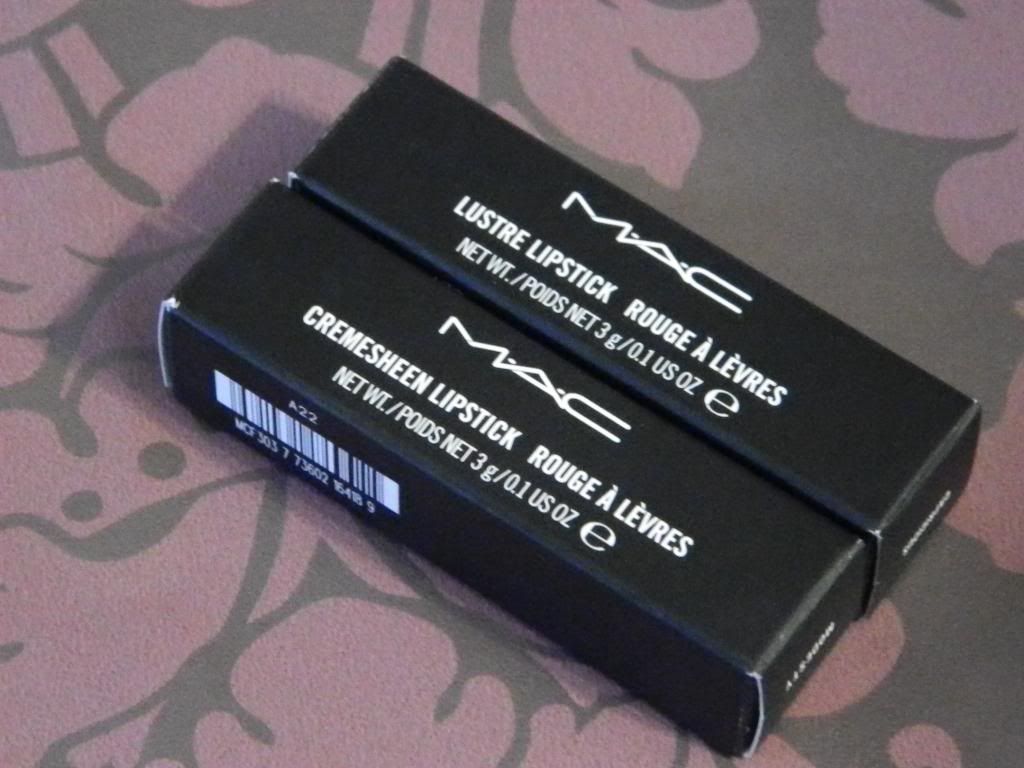 As always, these come in the standard MAC packaging. I own quite a few of these lipsticks now, so finding which one I'm looking for at six-fifteen in the morning really isn't easy because you have to check the bottom to see which shade it is. You don't want to get one of these mixed up with Cyber...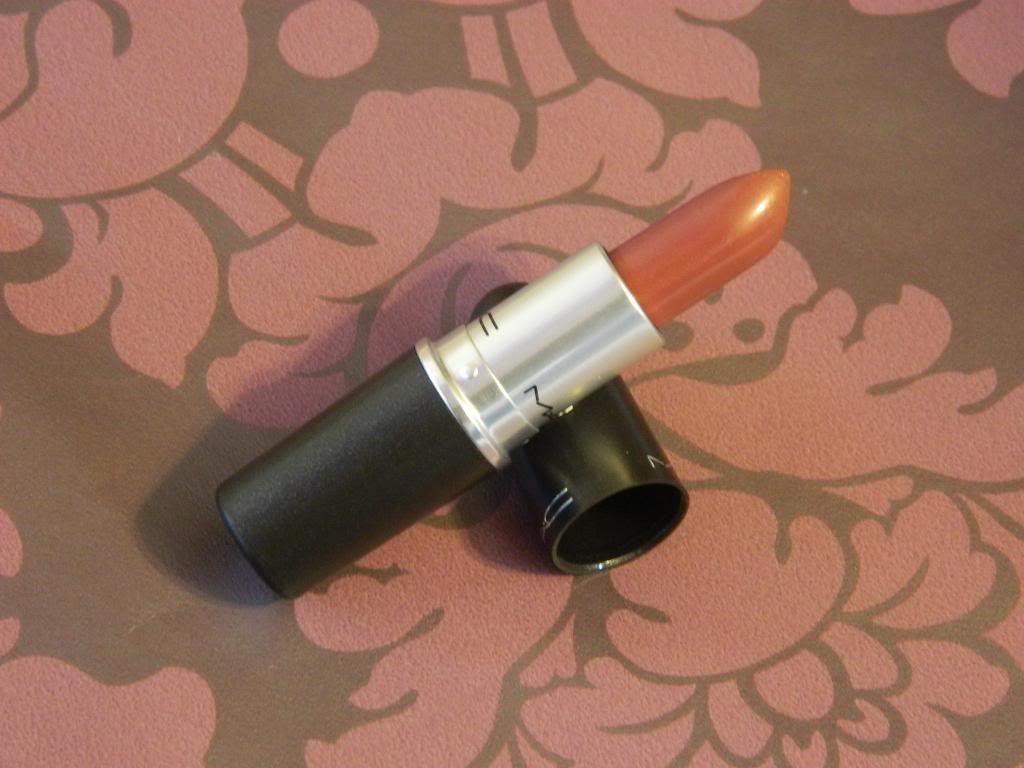 According to MAC, Capricious is a 'fanciful rose plum.' It's a light, natural rosy lipstick that it isn't too pink that it looks silly against my pale skin. It's a little darker than I was expecting!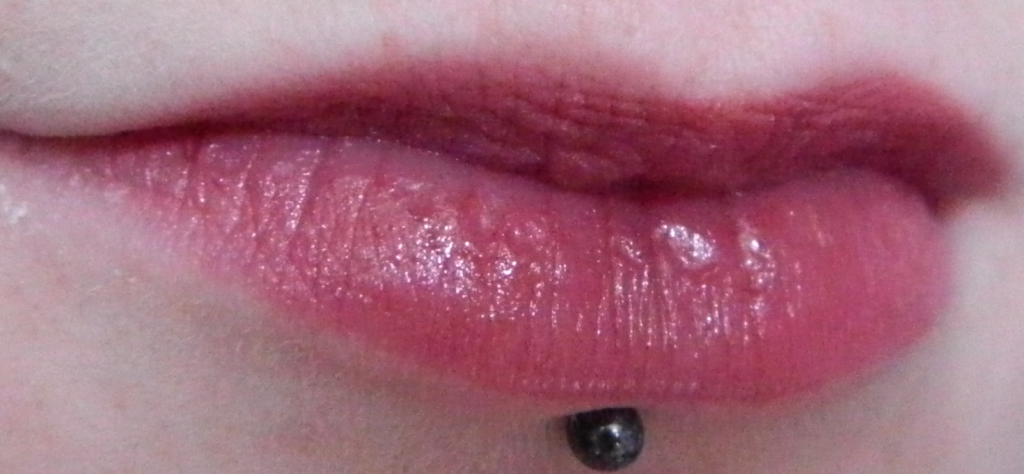 This is one of MAC's lustre lipsticks. I had never tried any of their lustre lipsticks before I bought this. It is a lot more moisturising than their matte/satin lipsticks, I'd say that this is probably on a par with some of their cremesheen lipsticks for moisture. This has an incredibly creamy texture and takes around two coats to become fully opaque on me. It isn't as sheer as I was expecting, it adds a nice burst of natural colour for days where I don't want to wear something heavy, or for occasions that warrant something a little more subtle. This lasts around four hours or so before I need to reapply.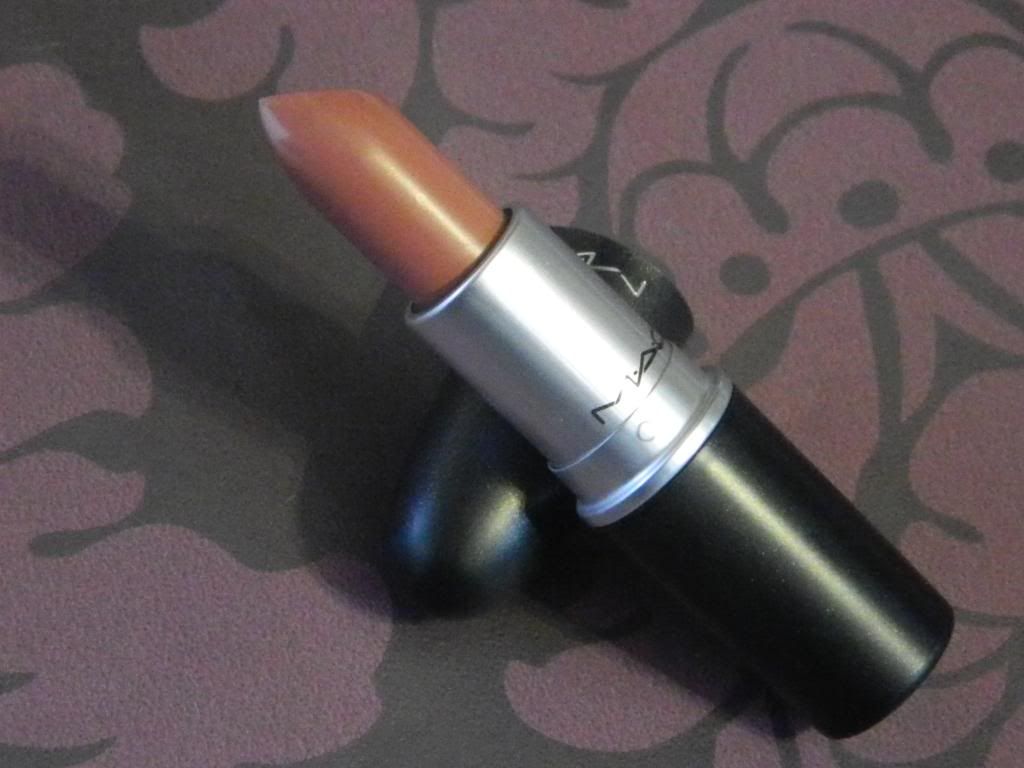 Modesty is a lovely pink nude. It is a lot lighter than what I usually go for, so I was quite concerned when I bought this. My camera really seemed to struggle with picking up the colour of this one. It came out orange in all my shots, and I have no idea why!
This is one of MAC's cremesheen lipsticks. The name 'modesty' actually describes it very well. It's very subtle, and like Capricious, it's perfect for occasions that warrant something a little more toned down. I love the cremesheen formula, they are moisturising and soft to apply, and feel incredibly comfortable on the lips. I just wish they lasted a little longer! This lasts around three hours on before I need to reapply, or until I eat/drink. It isn't as moisturising as Capricious.
Capricious is on the left, Modesty on the right. Not sure Capricious looks so pink here!
Overall I'm incredibly pleased with both of these lipsticks, and it's nice to finally have some variety on days where I don't want to wear a lot of make up. At the moment I seem to be reaching for Capricious more, but I think with Summer on the way I'll be getting some use out of Modesty too. They are both beautiful and natural, and they've filled a gap in my collection.
What's your favourite natural lipstick?
Disclosure: I bought these with a voucher that was given to me for my birthday.