Hi everyone! Those of you who follow me on Twitter/Instagram will already know this...but I have acquired a new member of my family!
I really wasn't planning on getting a new cat so soon after losing Thomasina, who was a huge part of my life, but the house felt hollow and lifeless and we needed something to bring some cheer into what has been an incredibly difficult few weeks of our lives. I think if we hadn't lost my Nanna at the same time we'd have waited, but we've had so much sadness in our lives that we needed some sunshine. We'd been scouring the internet for a few days searching, and eventually went back to the RSPCA at Radcliffe, where we bought Thomasina nearly fourteen years before.
All the cats seemed to range from one to seven, and I had completely forgotten how completely heartbreaking it is...I think I aww'ed at every single one. I wanted to take every one of them home, it didn't help that they were all trying to rub their heads along my hands through the glass! I was only six when we bought Thomasina so I didn't notice all the ones we left behind, but this time it was really quite stressful. Then I noticed that one of the employees had one cubicle open and a fluffy black cat had made its way onto her knee, and she ran over to us for fuss and I fell completely in love. She made her way around in a circle like she was making sure that she received fuss from every single one of us, and I knew she was meant to be ours. Her name is Figgy, and she is three years old.
We reserved her and went to pick her up this morning. She meowed all the way home and proceeded to run behind the sofa as soon as we got home. She is super fussy and has the cutest and deepest purr! She has climbed all over us for fuss. She was a stray so she is very nervous and jumpy but I'm sure watching her progress and learn to be comfortable with us will be more than amazing. She's a very sweet girl. The pictures are blurred because my camera was on the wrong setting! She also has a bare patch from where she had her injections.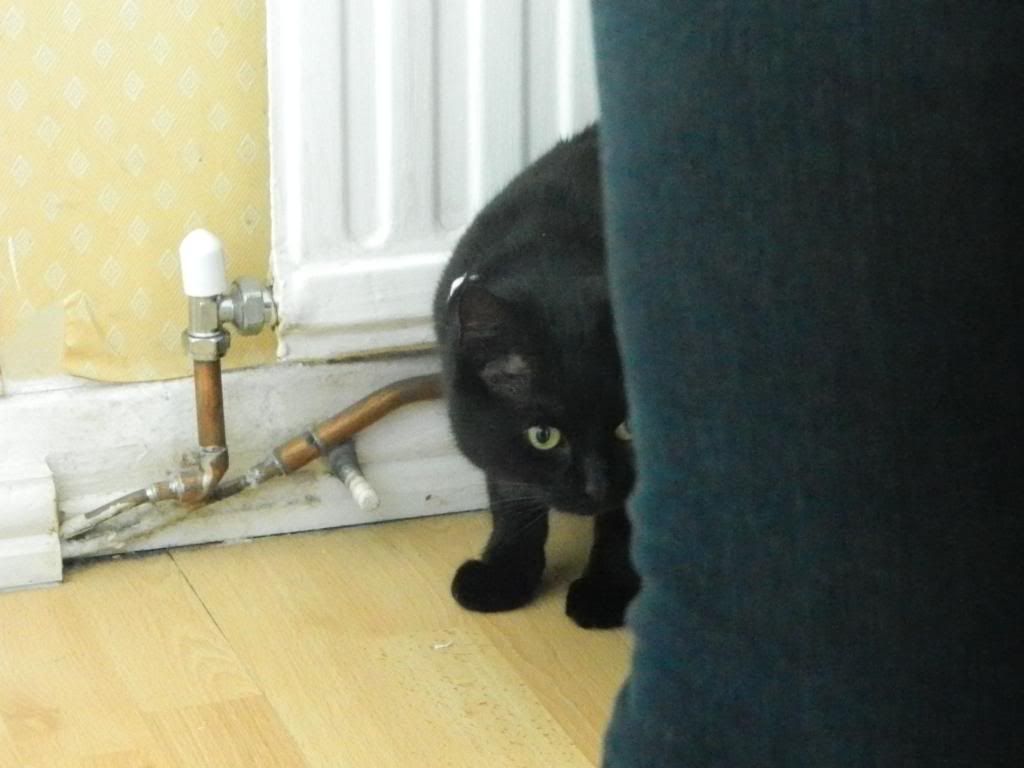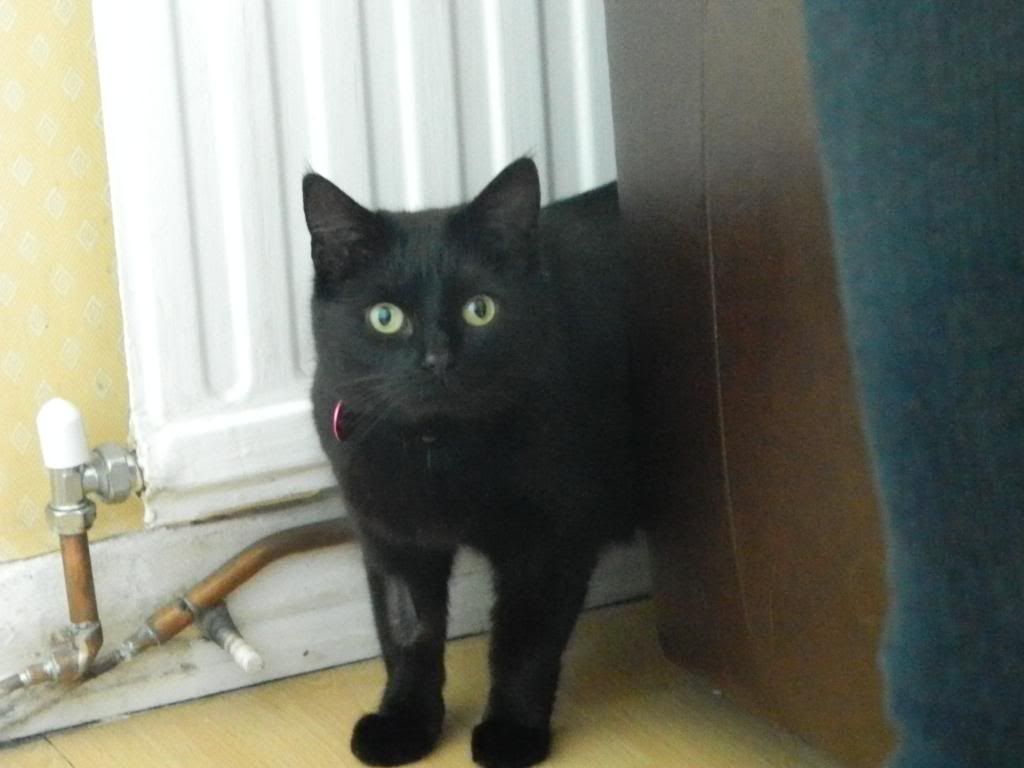 I am so in love with her! I honestly didn't think I would ever feel this way about another cat again after Thomasina passed, but I completely adore her! You can expect a ton of photos on here obviously, but even more if you follow me on Instagram.
I hope you all had a lovely Easter!