Remember how I said I'd try and get some actual reviews posted soon? I have a few posts nearly finished but I just haven't found the time to finish them completely. I'm going to blame my coursework, but at the moment it seems like time just slips through my fingers. It always feels like that here when the clocks go forward, I'm just not sure where the time goes. One moment I'm waking up and then, before I know it, it's too late to do anything...
Anyway, I decided to have a break from my coursework and took a long overdue trip to Newstead Abbey, the ancestral home of Lord Byron. I've never actually been before, it was always on my 'places to go' list but I just never found the time, which seems ridiculous now because it is so nearby.
It's incredibly beautiful. I was surprised at how quiet it was, and it really was rather tranquil and serene. The gardens in particular were lovely, and I would love to go back in summer when everything is in bloom. It was a little bizarre to see daffodils sprouting through the ground next to a smattering of snow in places! Fortunately it seems that winter is finally beginning to relent and we are moving into spring.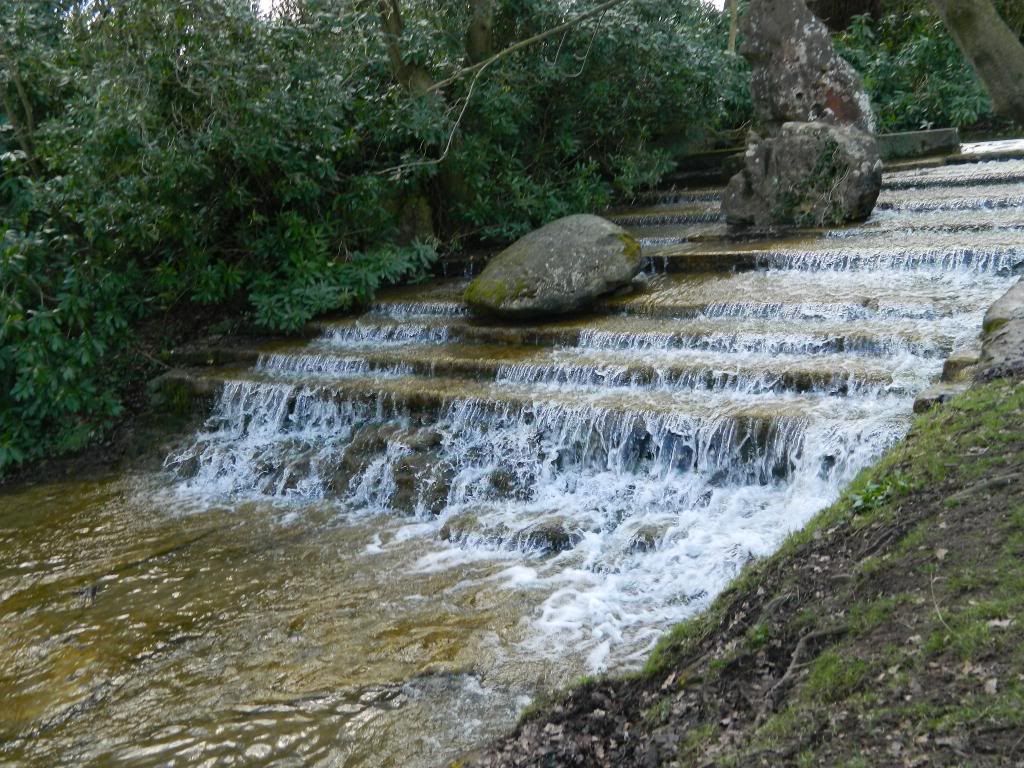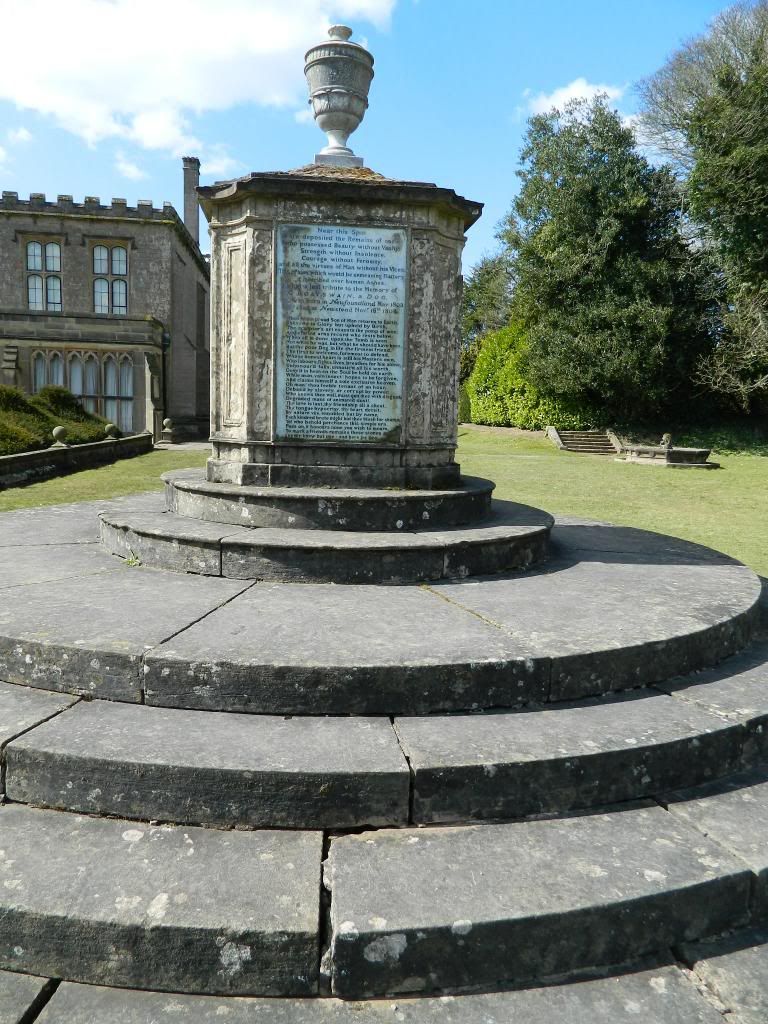 The tomb of Boatswain, Byron's dog. The inscription was beautiful and I stupidly didn't think to take a picture! I'm sure it's available on Google somewhere.
I really can't believe that I'd never been before. It was so beautiful and interesting. You can only go inside the house on weekends I think, so it wasn't open when I went. I'll have to go back in summer and take a look!
I'm never quite sure if these posts are interesting or not. I go to a lot of places like this in spring/summer, so let me know if you want to see more or less of these posts. I'd really appreciate the feedback. I'm going to a 12th century abbey tomorrow, so also let me know if you'd like to see photos from there too! I promise my next post will be a review...
I'm going to end this post with my favourite Byron poem for you all to enjoy.
SHE walks in beauty, like the night

Of cloudless climes and starry skies;

And all that 's best of dark and bright

Meet in her aspect and her eyes:

Thus mellow'd to that tender light

5

Which heaven to gaudy day denies.

One shade the more, one ray the less,

Had half impair'd the nameless grace

Which waves in every raven tress,

Or softly lightens o'er her face;

10

Where thoughts serenely sweet express

How pure, how dear their dwelling-place.

And on that cheek, and o'er that brow,

So soft, so calm, yet eloquent,

The smiles that win, the tints that glow,

15

But tell of days in goodness spent,

A mind at peace with all below,

A heart whose love is innocent!
Have you been anywhere interesting recently?