If you follow me on Instagram, you might remember me posting about receiving my wall art. A few of you wanted to see photos of the little bits and pieces I have in full, so here you go! I decorated my room a few years ago, but I'd never gotten around to completely finishing it. I ordered some little prints for my wall above my desk and it took me nearly three months to actually put them up. I'm never in a hurry to get things organised. I try not to go too overboard with ornaments and things because I know I'll start collecting them.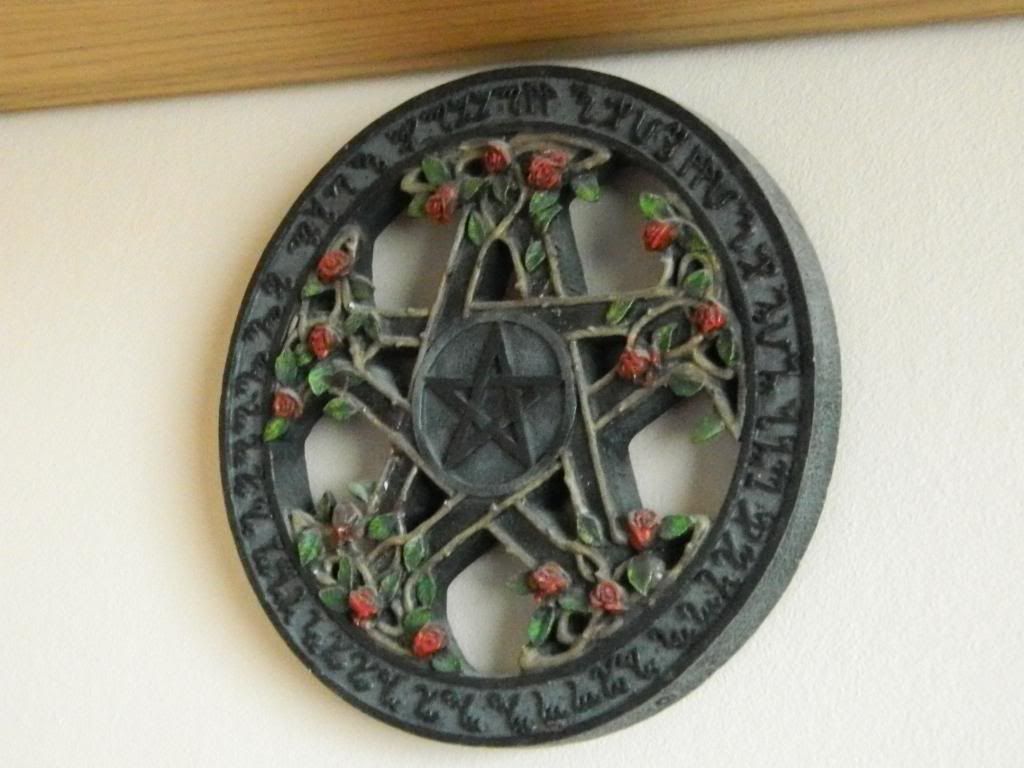 I'd been wanting to get some theatre posters for absolutely ages. I love seeing the covers to plays when I'm reading them, and I always thought they'd look fantastic as wall art. I chose two of my favourite plays, Marlowe's
Doctor Faustus
and Shakespeare's
Hamlet
. I chose one of my favourite John Tenniel illustrations from
Alice in Wonderland
to go in the middle, and I really like the colour contrast with the other two prints. I bought them from
Zazzle
. I love them, but I wish I'd ordered the larger size! The pentacle hanging above them looks a little odd, but it's hiding a hole in the wall so I can't really move it! It'd probably do a better job of hiding the hole in the wall if I didn't tell people about it...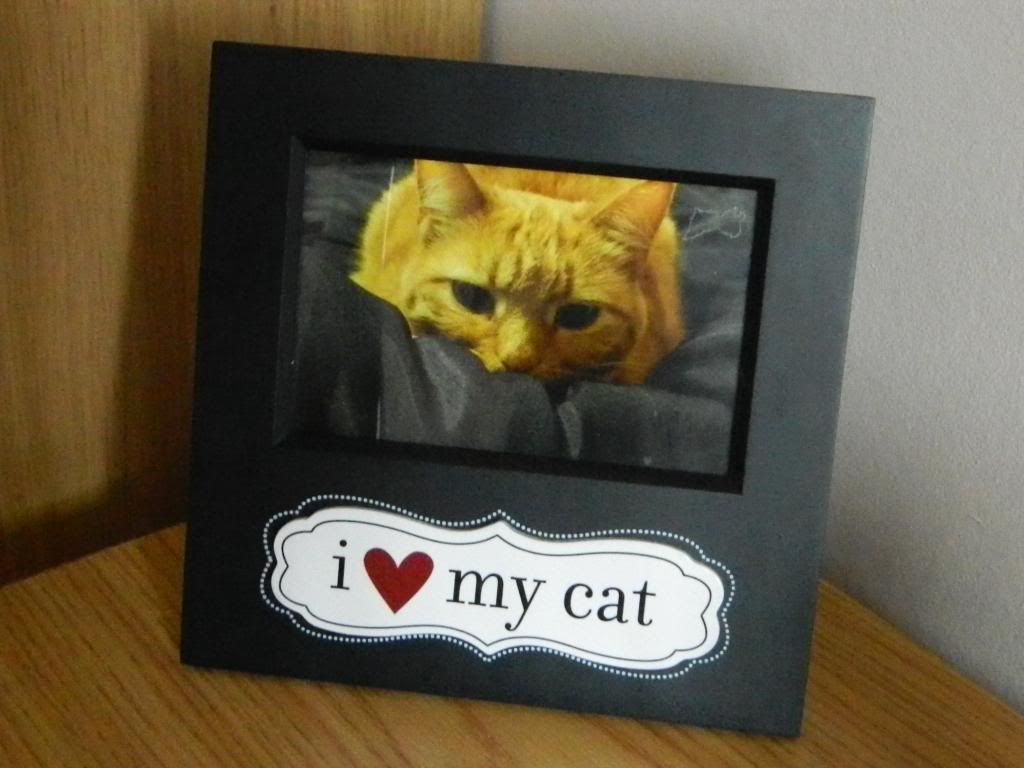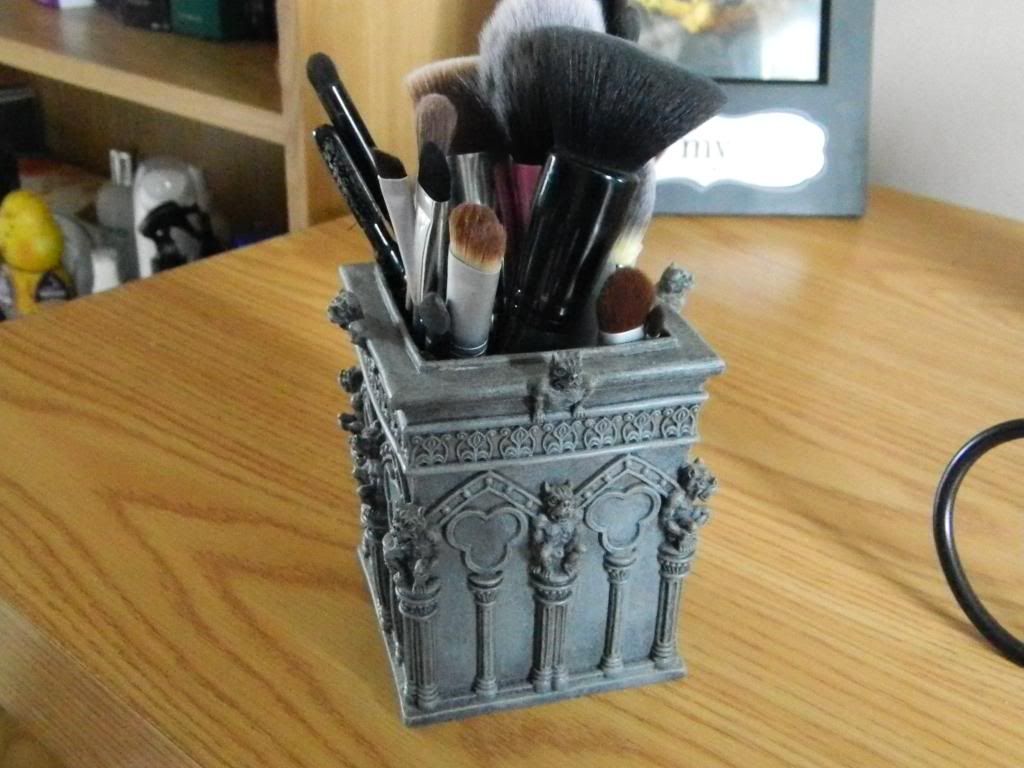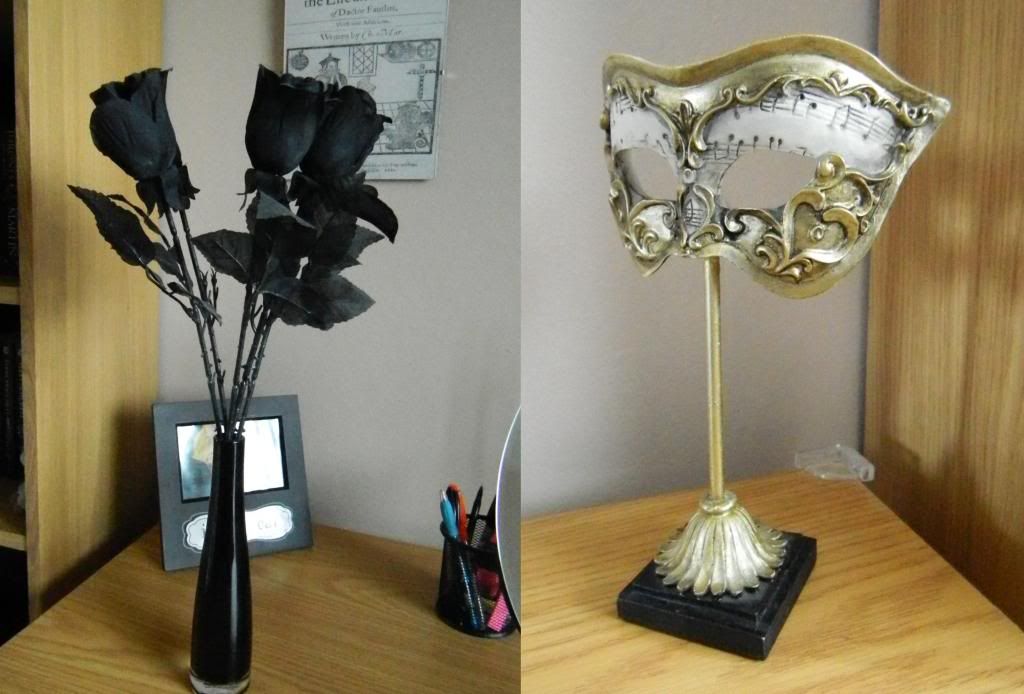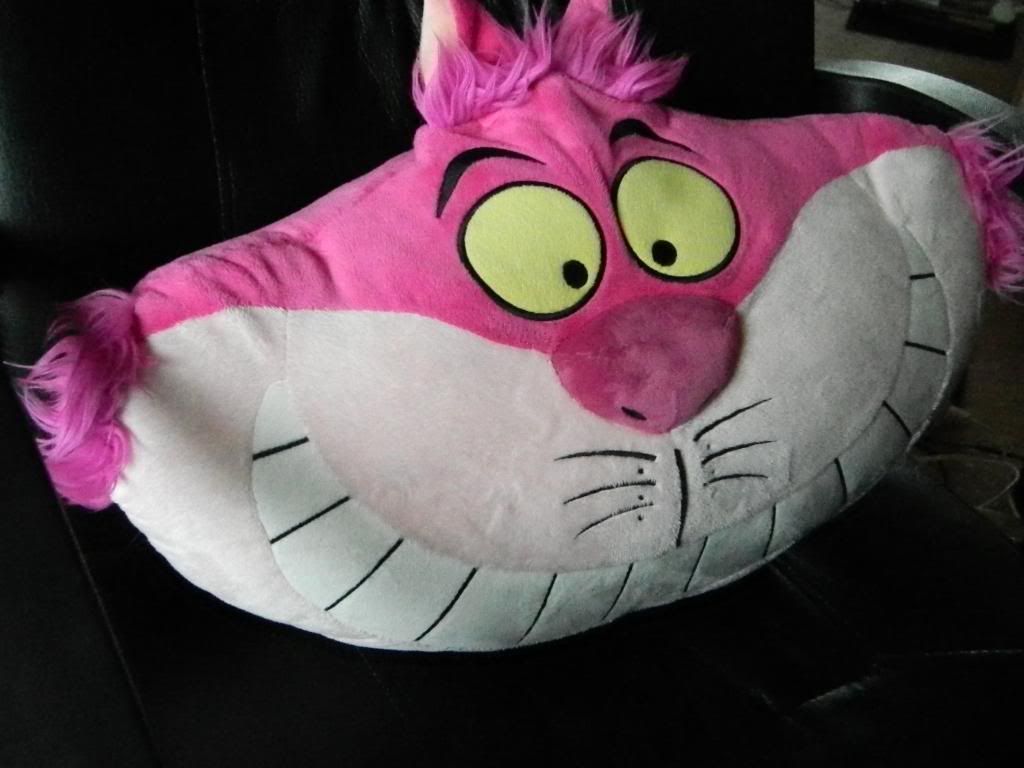 As for the ornaments, I bought the mask on a stand from
Dunelm Mill
, my mirror and vase from Ikea (the roses were a present from my sister) and my cat frame from a local card shop that was closing down. I want to get another frame to put on the other side of my desk with a picture of Figgy in it. The amethyst candle holder in the very first picture is from a shop in Sherwood Forest. I was looking for a trifold mirror for my desk, but I couldn't find one that I liked so I picked up
this
mirror when I went to Ikea. I normally avoid going to Ikea because it's so hectic, but I managed to find a lot of things that I liked! I also have a lamp that I move onto my desk when it's particularly dark. I move my mirror to the back of my desk during the day so that I can use laptop. The Cheshire Cat pillow is from the Disney Store. I don't normally buy anything from there because it's so expensive, but it was half price and it's so so soft!
The pot that I'm keeping my brushes in is actually my gargoyle box that I bought when I was around eleven or twelve years old. I never used it because the lid was chipped, but since I didn't feel like going out and buying a new pencil pot, it came in handy to store my brushes. My make-up storage isn't the best. At the moment I have three boxes, one for lipsticks, one for face products and one for eye products. I use a pencil pot to store liners, mascaras, pencils and so on. It works well enough for me.
I'm currently in the middle of my exams at university and this means that this will probably be my last post until the start of June. I have a seen exam to finish and two more English exams. I'm keeping my fingers crossed that it goes well. It seems very strange that I'm going into my third and final year.
I'm going to leave you with this clip of Figgy chasing her tail. If it doesn't work, try waiting a moment or refreshing the page.
I hope you are all having a wonderful weekend!