In the warmer months of the year I begin to experiment a little more with my hair. In winter I am content to straighten it and leave it, but in the hot, humid weather that we get in England at this time of the year I have to do
something
with it (unless of course I want to resemble a frightened cat). My hair is difficult enough to tame in the colder months, but with the slightest bit of heat it becomes impossible to manage. I usually just tie it back, or I braid it, but neither of these options are particularly appealing (the latter makes me look like Wednesday Addams). I was browsing Restyle's website again a few weeks ago and I came across their hairclips, which I thought might hold the solution to my summer hair problem. In the end I decided on Dark Wonderland, which I ordered from
The Gothic Shop
.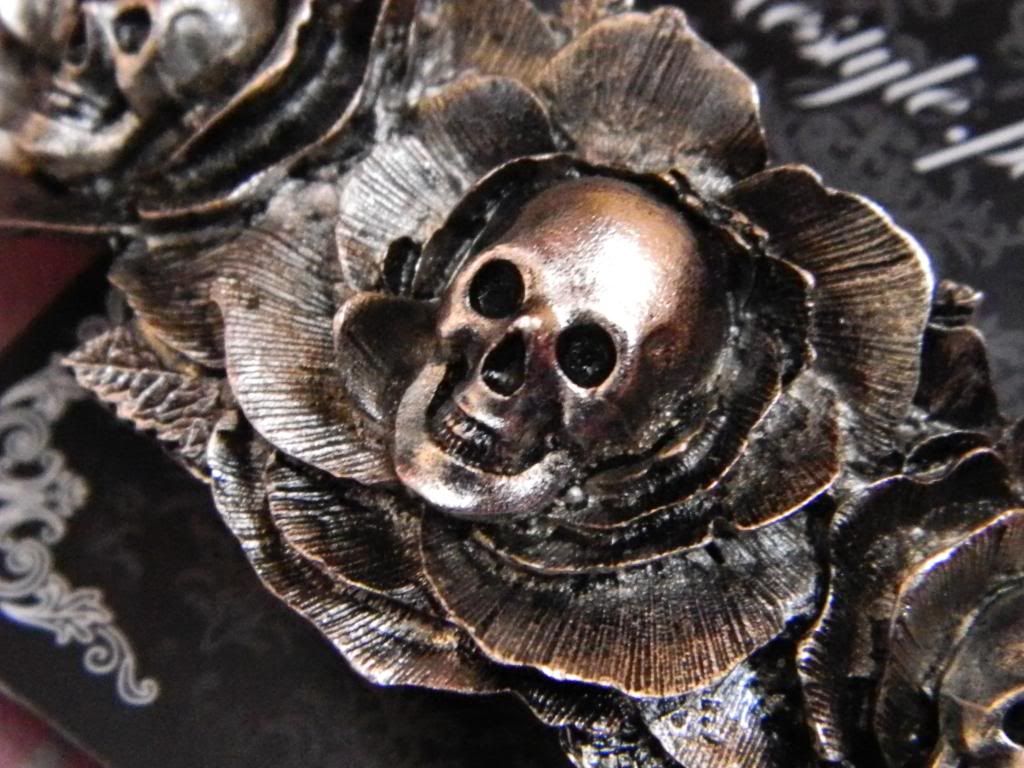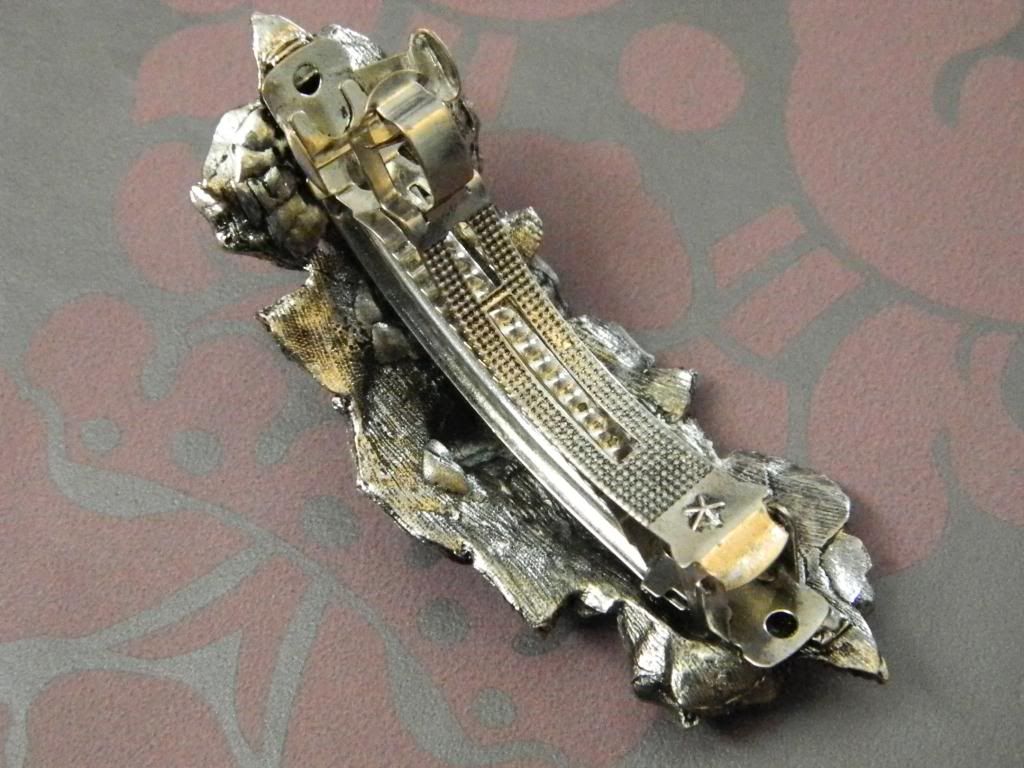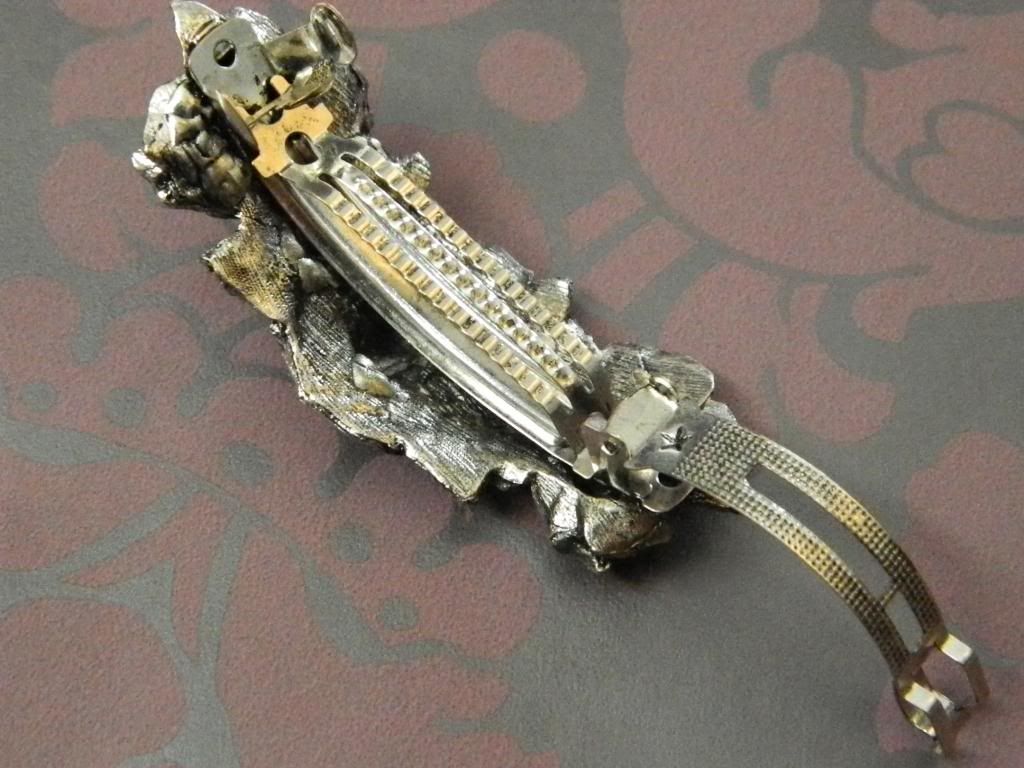 This hairclip features three silver pewter skulls placed within three blooming roses. It measures approximately 9cm across.
As always with Restyle, the detail is excellent and it's incredibly beautiful. It feels very sturdy. One of the main problems that I have with hair accessories if that my hair is so thick and heavy that clips often feel loose and I have a constant urge to keep checking that they are still in my hair. It's incredibly irritating to have spent all morning trying to get your hair perfect, only to have the clip pop open as soon as you leave the house. Fortunately, I've had no such problems with this one. It is weighty enough to hold my hair in place without being so heavy that it falls out. It feels incredibly comfortable to wear and I often forget that it's there.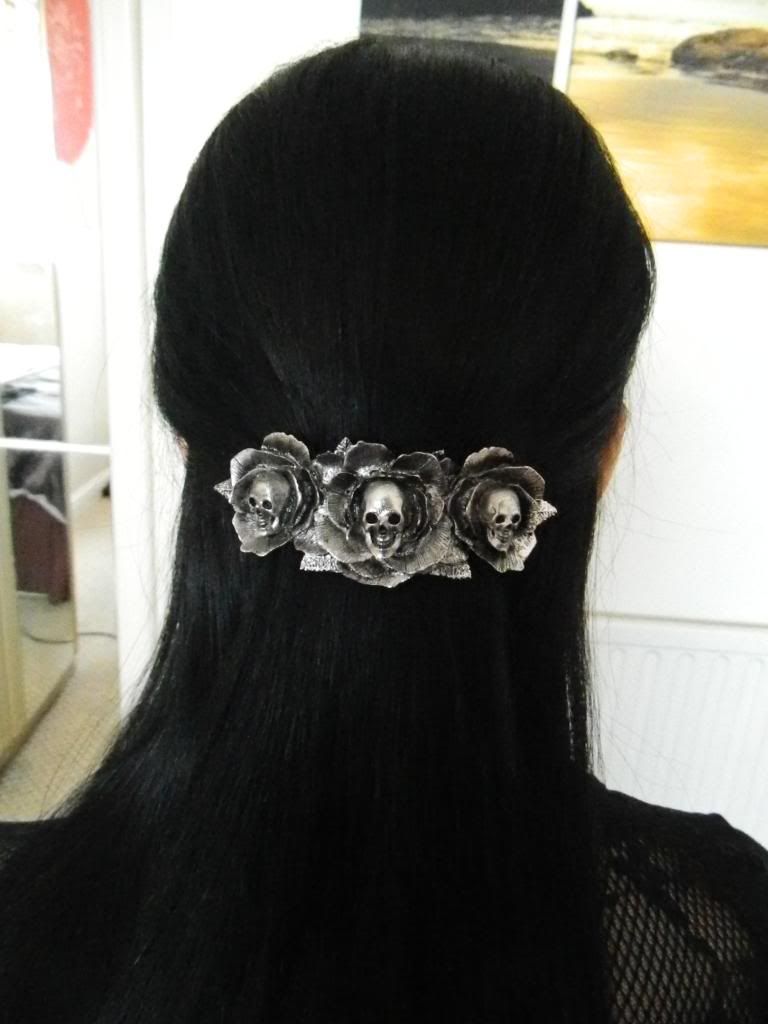 I've worn this nearly every day for the past couple of weeks and I'm extremely impressed. Not once has it fallen out, and I've not had to move it or check it throughout the day. I did struggle to get it the centre of my hair at first, but it gets easier with practice. It's a wonderfully beautiful piece, and it's appropriate for both day and night time wear. I'm definitely going to buy a few more of these for variety and I can see me getting a lot of use out of it during the summer. It makes a simple hairstyle look a lot more interesting!
This clip costs £13.50 and can be purchased from
The Gothic Shop
or the Restyle
website
.
Disclosure: I bought this clip myself.