Summer is by far the most hectic and peaceful time of the year for me. It's the time that I have exams and revision to get through, but it's also the only time of the year where I can sit and work my way through my ever growing reading list and plan for the year ahead. Fortunately, all of my exams are now over and I only have a couple more weeks to wait until I get my results back. Unfortunately, I stupidly didn't anticipate the sheer amount of research and reading that I ended up doing and I didn't manage to finish any of my draft posts, but I will have some more reviews and things up soon! It has also been surprisingly hot and humid for the past week or so, which wasn't too bad at first but I'm slowly beginning to get annoyed with it. I have a love hate relationship with hot weather. My wardrobe isn't equipped for summer to say the least, and Figgy can only last in the garden for ten minutes before she decides it's too hot for her and has to hide in my room. Although summer is too hot for me and I can't last very long in heat, it is nice to finally see everything in bloom!
Yesterday my mum and I went to see
A Midsummer Night's Dream
at Nottingham Castle. I'd really wanted to go to Outdoor Theatre last year, but unfortunately I was away. When I went into town to book this, the lady who served me warned me numerous times that it would go ahead in any weather, and she wasn't kidding. Whenever I book anything I know that it will rain. Partly because I live in England and our summer consists of a hot rainy mess, but also because I'm unlucky. I had the option to go on either the Thursday showing or the Friday one, and of course, today is Friday and it's sunny and hot outside. It poured with rain for the entire the performance. The actors and actresses were superb, they didn't let the rain deter them and they had no shelter whatsoever. The actor who played Oberon was particularly good, overall it was a very enjoyable performance despite the rain! I will definitely look into going again next year, they have several performances on at Nottingham Castle, Newstead Abbey and Wollaton Hall. I'd particularly love to go to a Newstead Abbey one!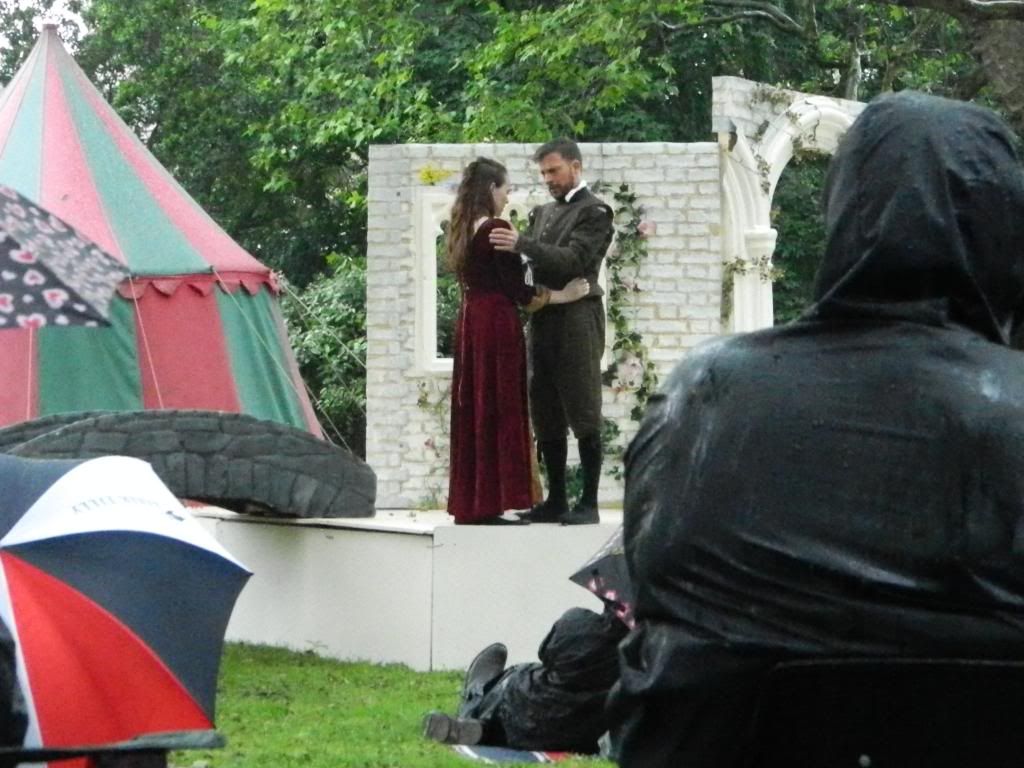 Nottingham Castle isn't somewhere that I go to a lot. I think I've been a couple times so far, it's a lovely place to have a picnic, I just wish that it wasn't surrounded by a busy city and tall, modern buildings. One day I will go back and take some better photographs, I was too cold and wet to really make an effort to take any. These were all taken in a hurry as I was running to the car, which is why they are blurry and dull!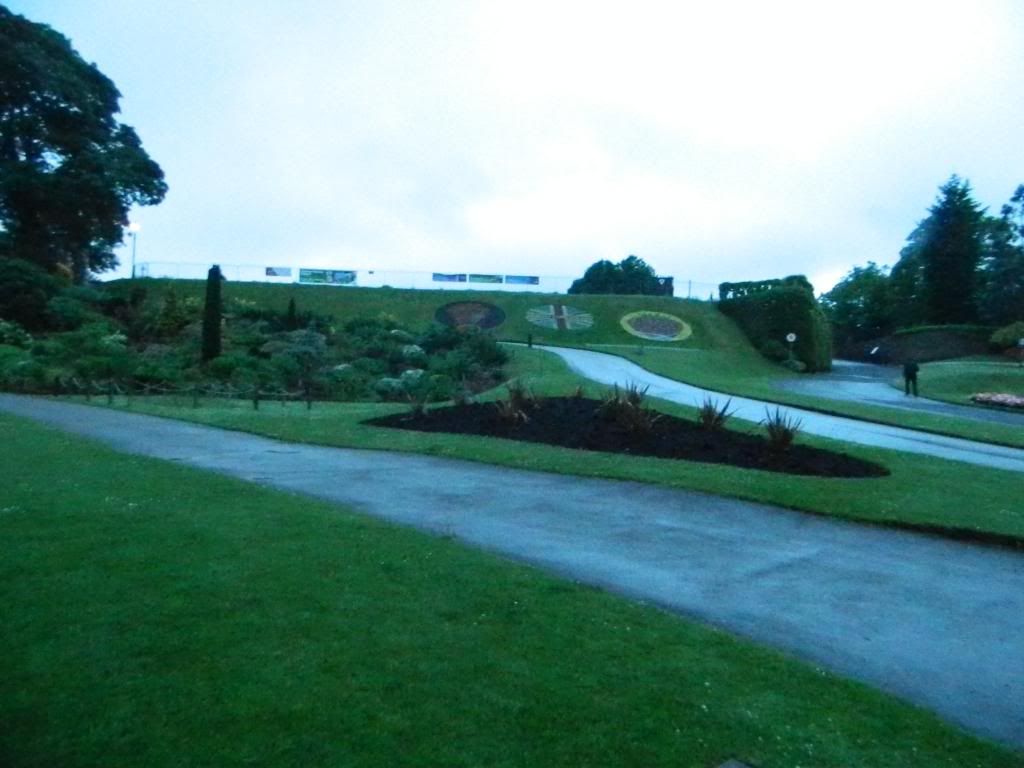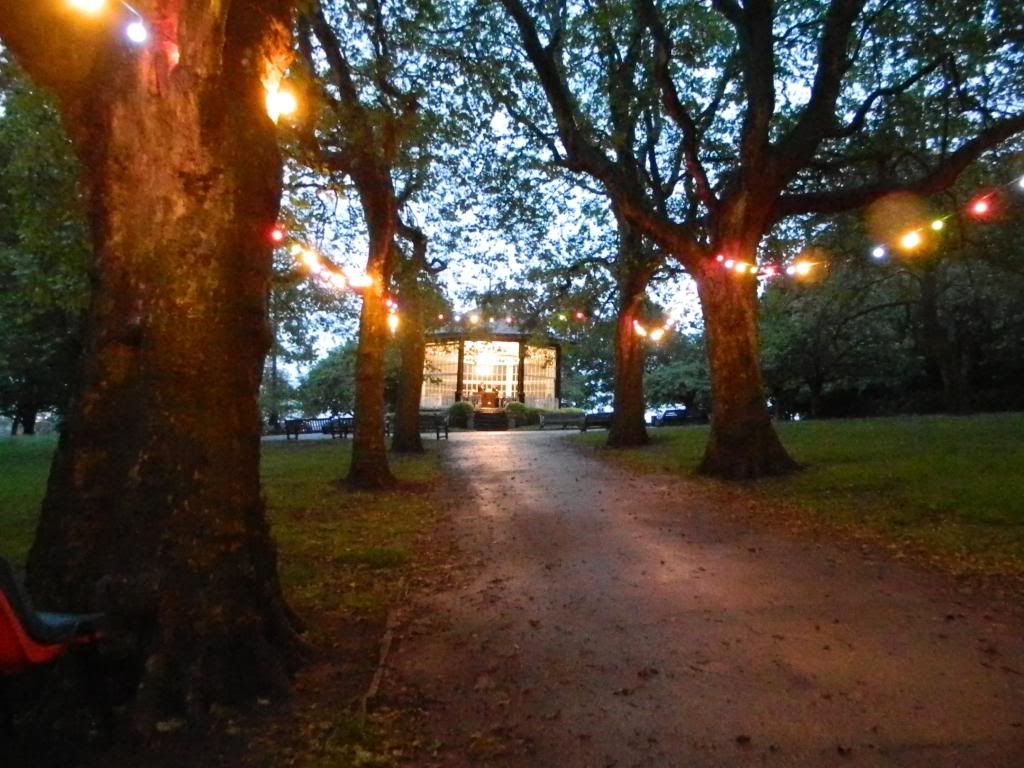 Have you been up to anything interesting recently? I hope you are all experiencing better weather than I am right now! I will try to have a few reviews up as soon as possible, my draft posts folder is bursting at the seams! Would any of you be interested in seeing some better pictures of Nottingham Castle if I go back again?