If there's one thing that I absolutely cannot resist, it is an Illamasqua sale. They are one of my favourite brands, but they are unfortunately extremely expensive, so their sales are really the only chance that I get to try out some of their products for a reasonable price. Luckily for me they seem to have them at least twice a year now and I'm always looking to see what they've added! I was planning on buying a polish since they are by far my favourite polish formula, but I ended up buying two other products too. I went for a medium pencil in Fidelity, nail polish in Viridian and cream pigment in Mould.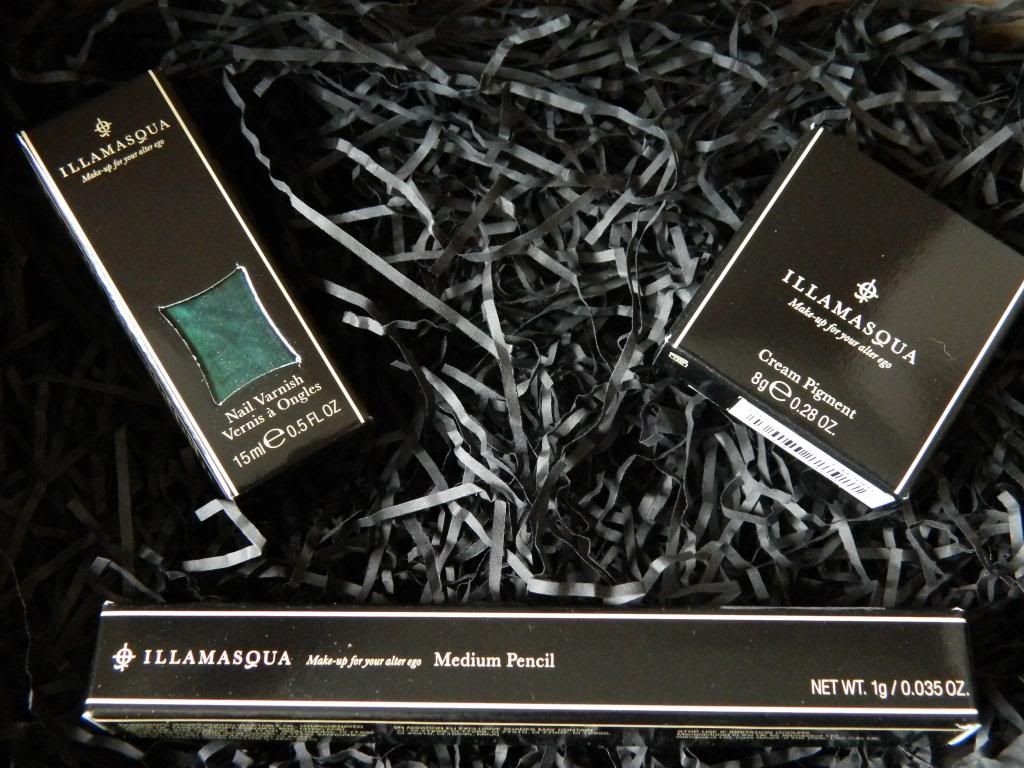 Cream Pigment in Mould
I can distinctly remember the
Toxic Nature
collection coming out awhile ago and being incredibly intrigued by the cream pigments, but I was always put off by the high price tag. £17.50 for a single shadow was definitely out of my price zone! I'd probably pay that for a really good palette but for one eyeshadow that I might not even like? Absolutely not. So, when I saw this in the sale I added it to my basket in a flash! I love purples and Mould seemed to be exactly my sort of shade.
The cream pigments come in the usual sleek Illamasqua packaging. Honestly, the packaging isn't that great. I was expecting something a little more sturdy. The lid pops off easily, it doesn't feel very secure, and I'm quite concerned about the product drying out. It
is
pretty, it just isn't that practical in my opinion!
Mould is a gorgeous deep, smoky grape. I knew I'd love it as soon as I opened the box and I'm not disappointed. I apply this with a brush and set it with translucent powder and it lasts all day. The colour is buildable and you can easily control the intensity. You do have to set it with powder. The first time I used this I didn't use powder and it had already begun to crease and fade as I was applying my make up! With powder over the top it lasts all day, easily. It has even survived the current heatwave that we are having!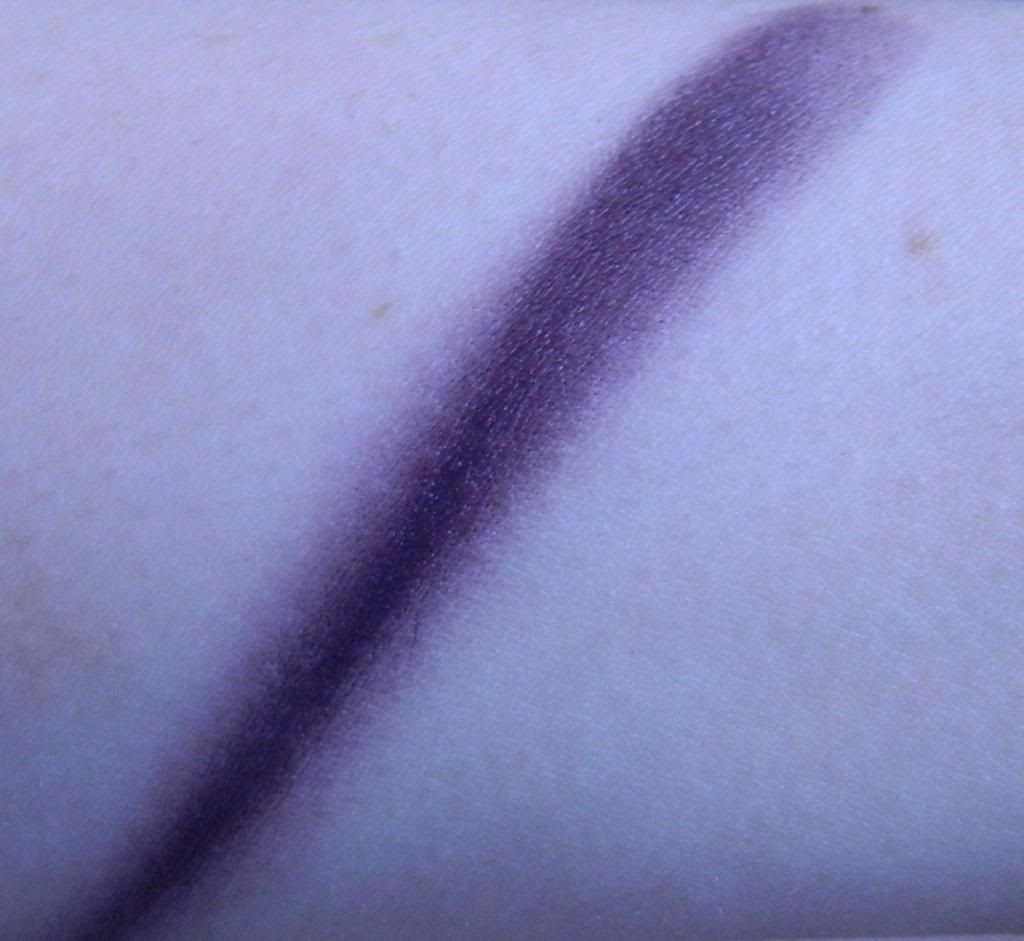 Medium Pencil in Fidelity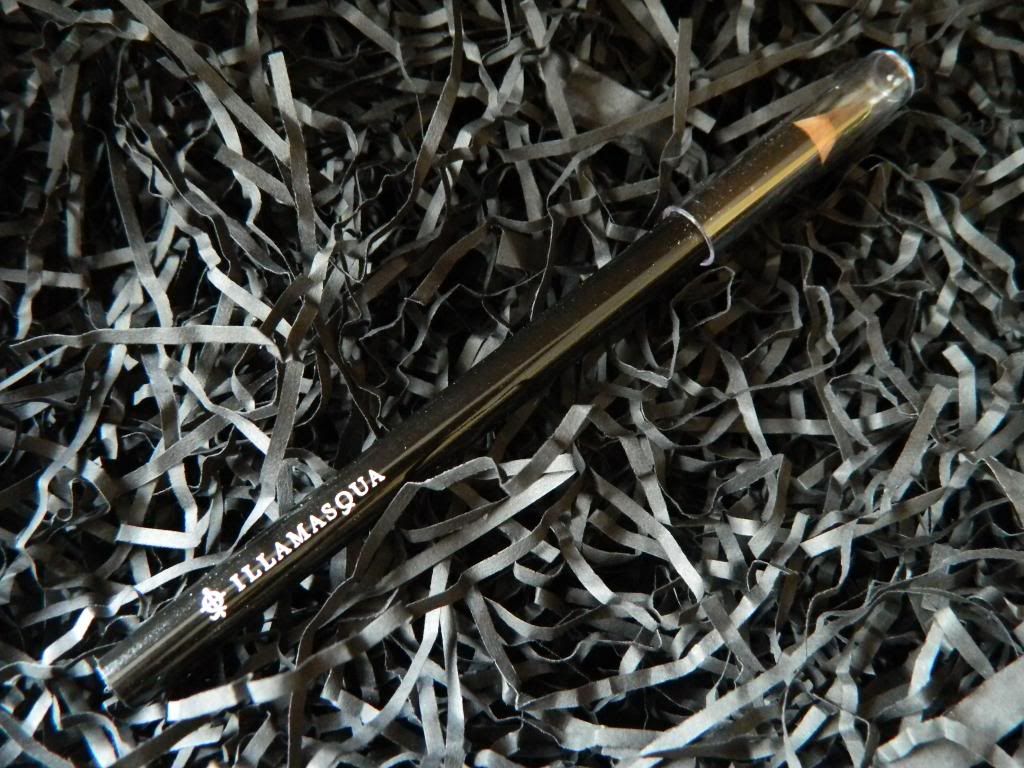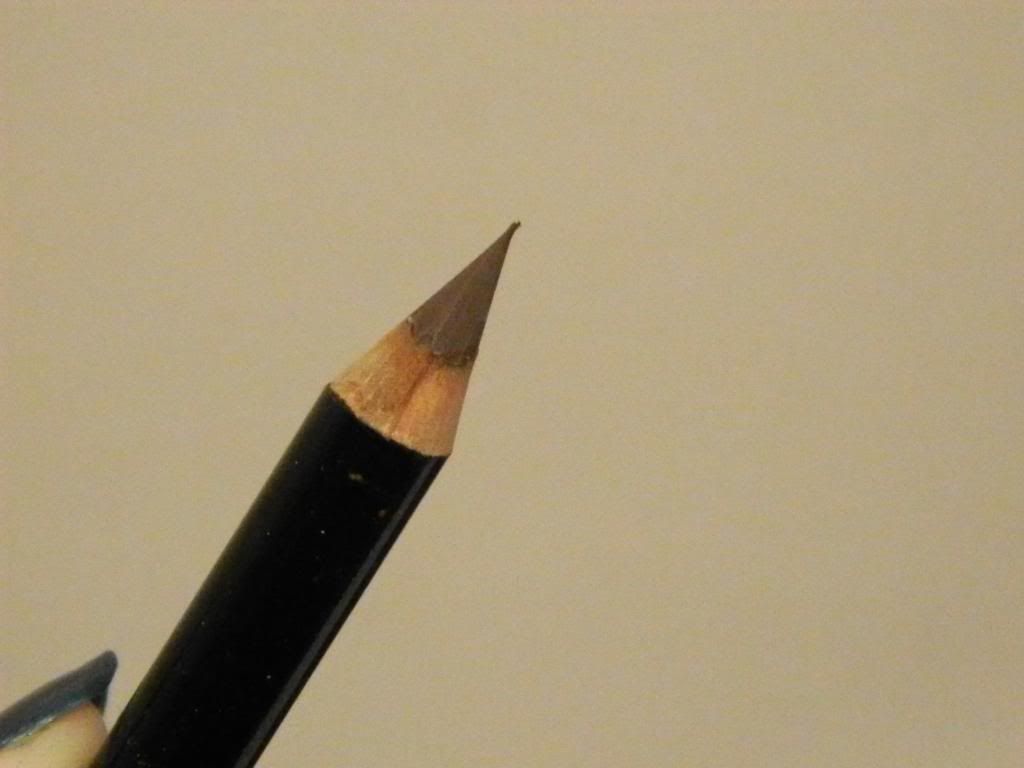 I don't own many pencils. Most of the make up I wear requires a black pencil, but for softer looks I was having to skip liner completely. I had decided that I needed a nice brown liner a long time ago, but I never got around to buying one. When I saw this for £5 in the sale, I thought I'd be mad not to buy it.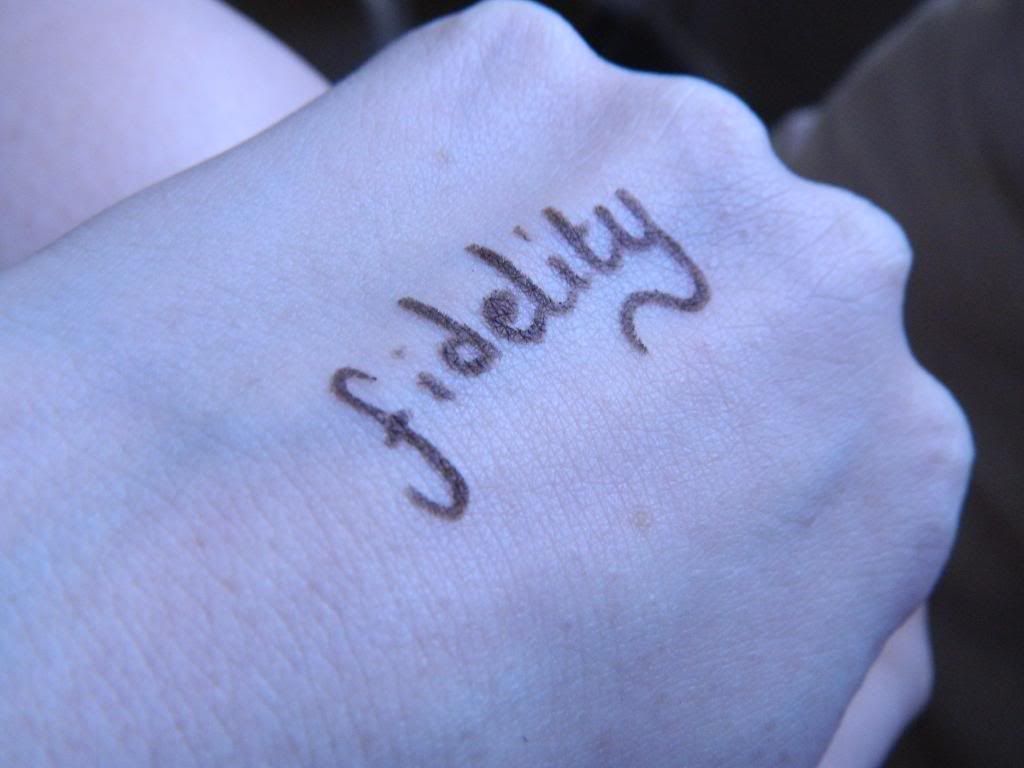 Illamasqua describe this as a milk chocolate brown. It's incredibly soft and pigmented and it lasts a long time (I've not worn it all day so I can't say specifically how long). Unfortunately, there is too much red in this for me and I can't see me ever using it, which is a shame because if it had been the right colour for me it would have been a lovely pencil!
Nail Varnish in Viridian
As I mentioned earlier, Illamasqua polishes are my favourite! I own Baptisite, Charisma, Poke, Scorn and Phallic so far, and I can't fault any of them. They last at least five days on me, and they apply like a dream! I'd been lusting over Viridian for ages, so I was very pleased when I saw it in the sale!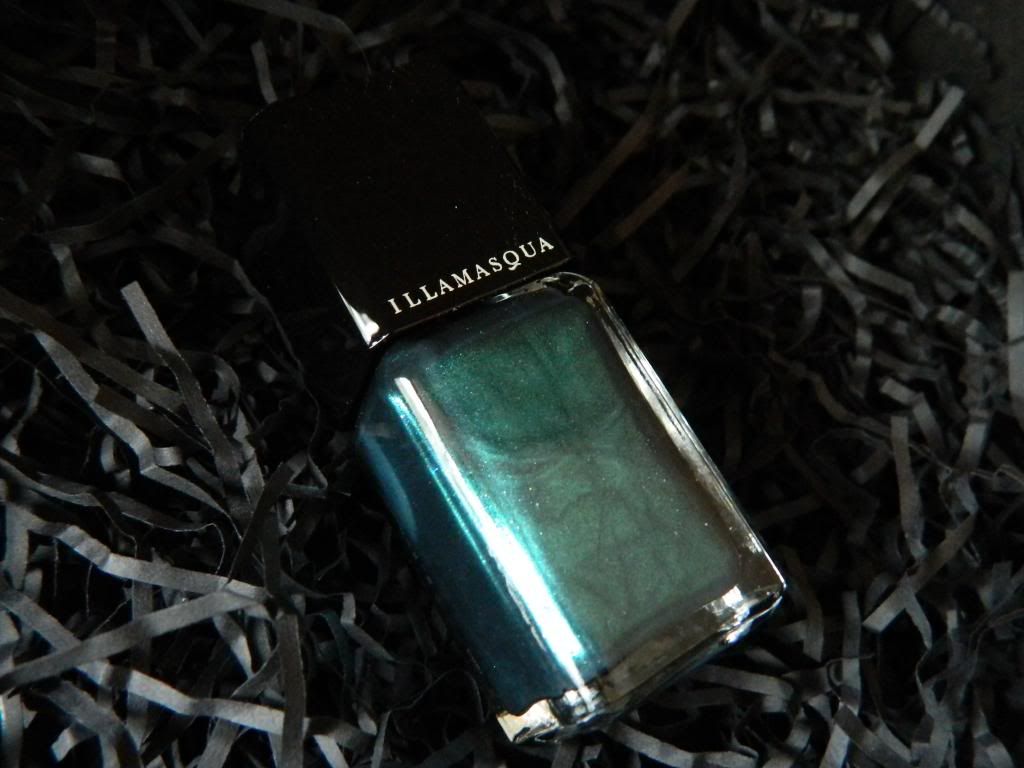 Illamasqua describe this as a peacock green. It's a very unusual colour, and very difficult to describe accurately. My pictures do not do it justice at all. It's stunningly beautiful. I couldn't stop staring at my nails after I used it! You even get away with just one coat. I used two in these pictures.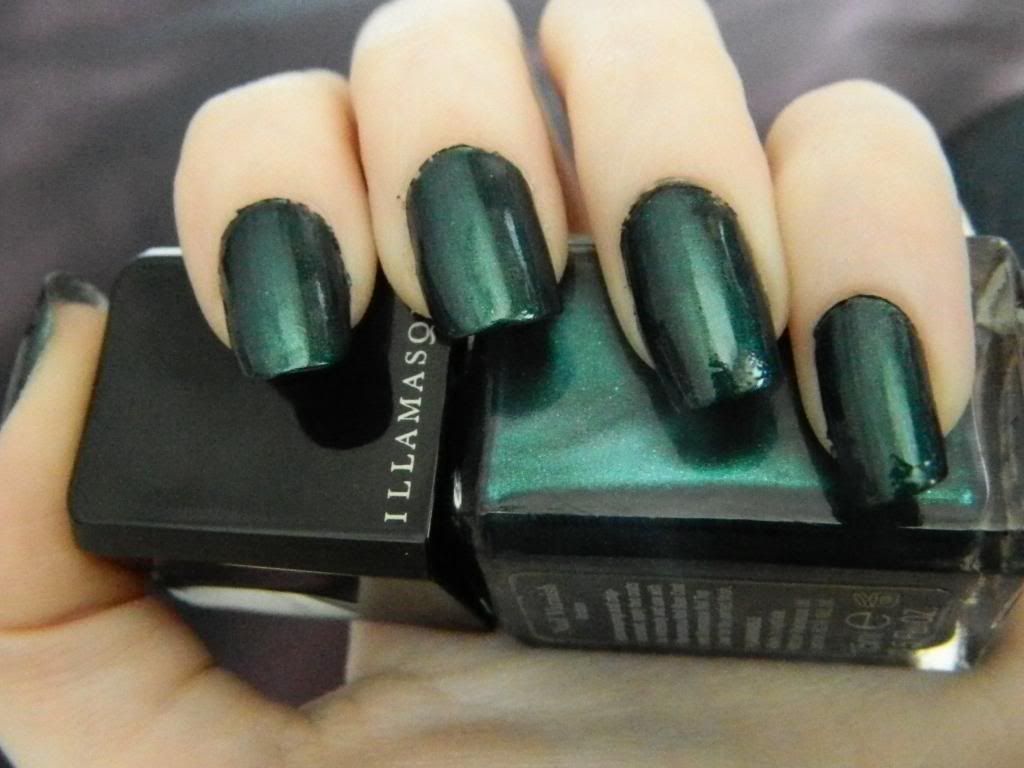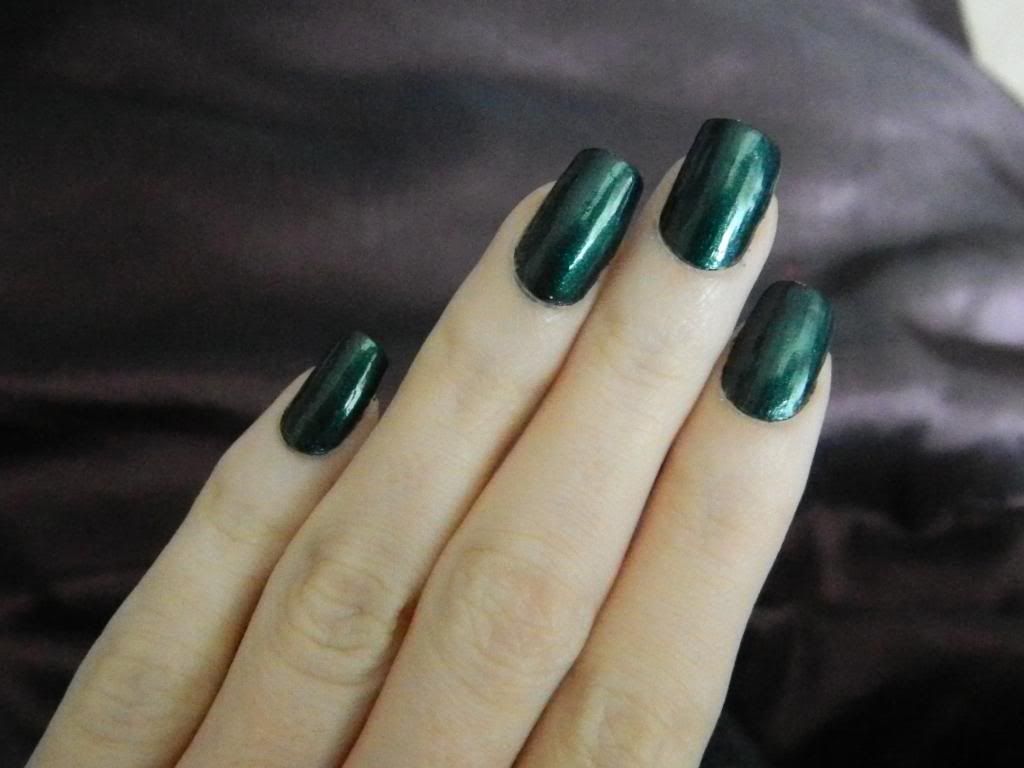 I am still tempted to order a few more things in the sale now it has been reduced even further, mainly a varnish from the Paranormal collection, another cream pigment and the Creator polish! I'd defintiely recommend picking up a few of the £5 pieces if you are curious about the brand.
All of these products can be purchased from the Illamasqua
website
.
Have you ordered anything from the Illamasqua sale?
Disclosure: I bought all of these products myself.