I adore the end of summer. I like being able to go out for a walk without being too hot or too cold. I like that autumn is slowly beginning to peek through the sunshine, that summer is finally beginning to relent. Nothing beats hearing leaves crunching beneath your shoes and the lovely dark and quiet atmosphere that autumn has. In England we are lucky enough to not have an overwhelmingly hot summer, but I'm still glad when the leaves begin to turn that wonderful coppery red.
I think I go and visit places more in autumn. Summer is a time for crowds, and I much prefer the quiet. Of course, it is the school holidays here at the moment which means that everywhere is full, but it's nice to know that soon everywhere will be peaceful again. Today I decided that I would brave the crowds and go for a walk on Wollaton Park. It's the home of Wollaton Hall and Deer Park, although the deer were being very shy today and I couldn't get any pictures of them! I used to go here a lot when I was little. I distinctly remember being frightened and fascinated by all the taxidermy displays inside, and trying my absolute best to get as close to the deer as possible (they always ran away and I can't say I blame them). It's a beautiful place. Some of you may recognise it as Wayne Manor from
The Dark Knight Rises.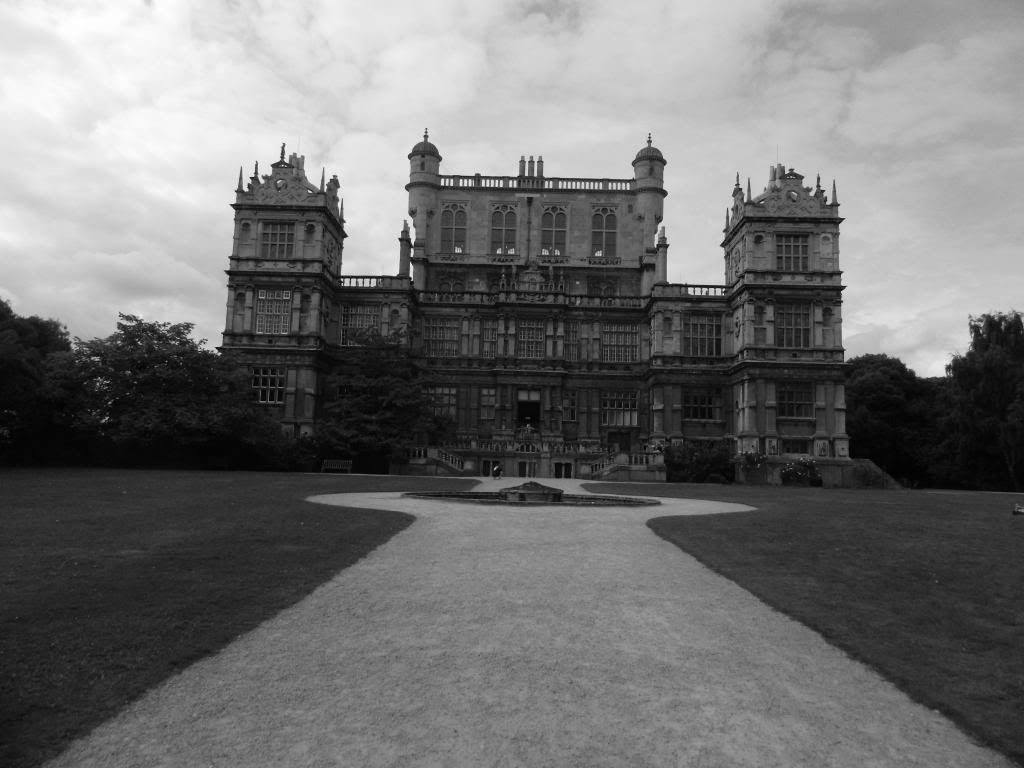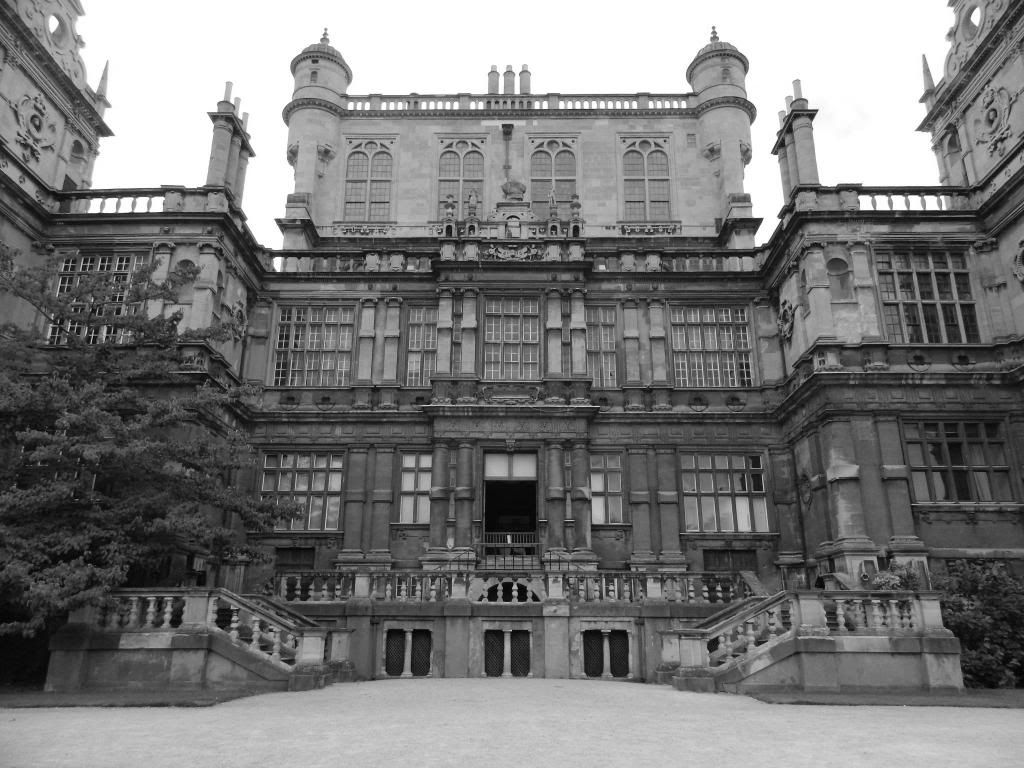 Wollaton Hall was built around 1580 for Sir Francis Willoughby. It was built towards the end of Elizabethan period, so it contains some early Jacobean elements. The exterior of the house is magnificent. I particularly love the faces and gargoyles carved into the stone. I'm afraid that I didn't get many photographs of the interior. One day I will book to go on a guided tour and take a few more interesting ones!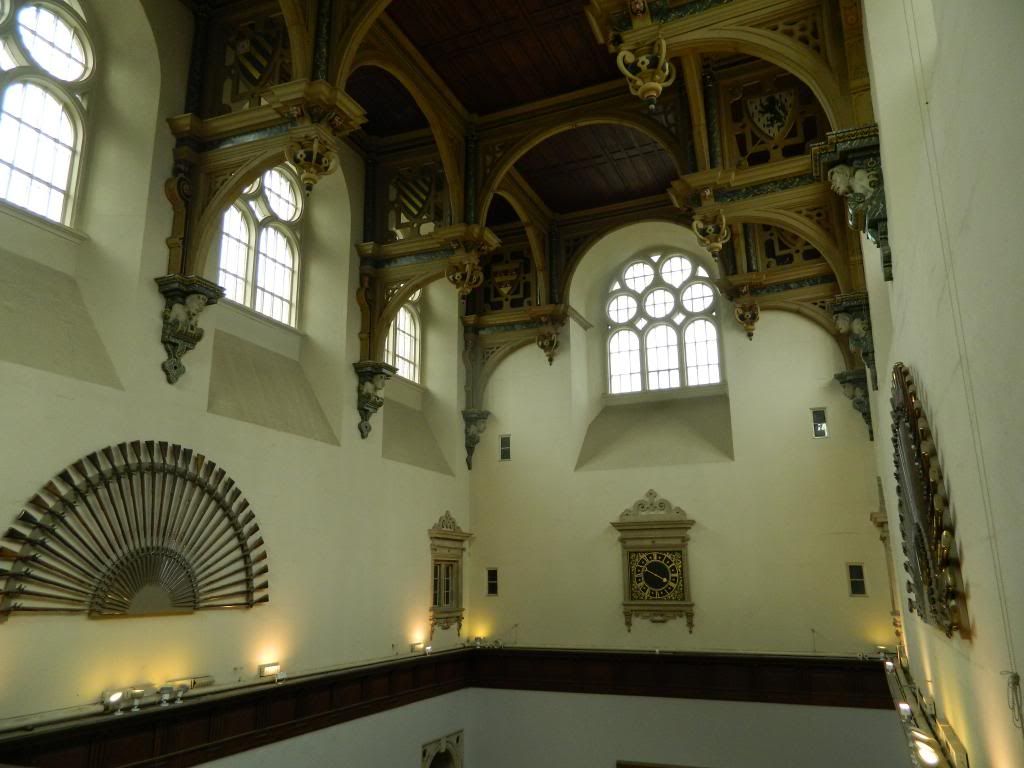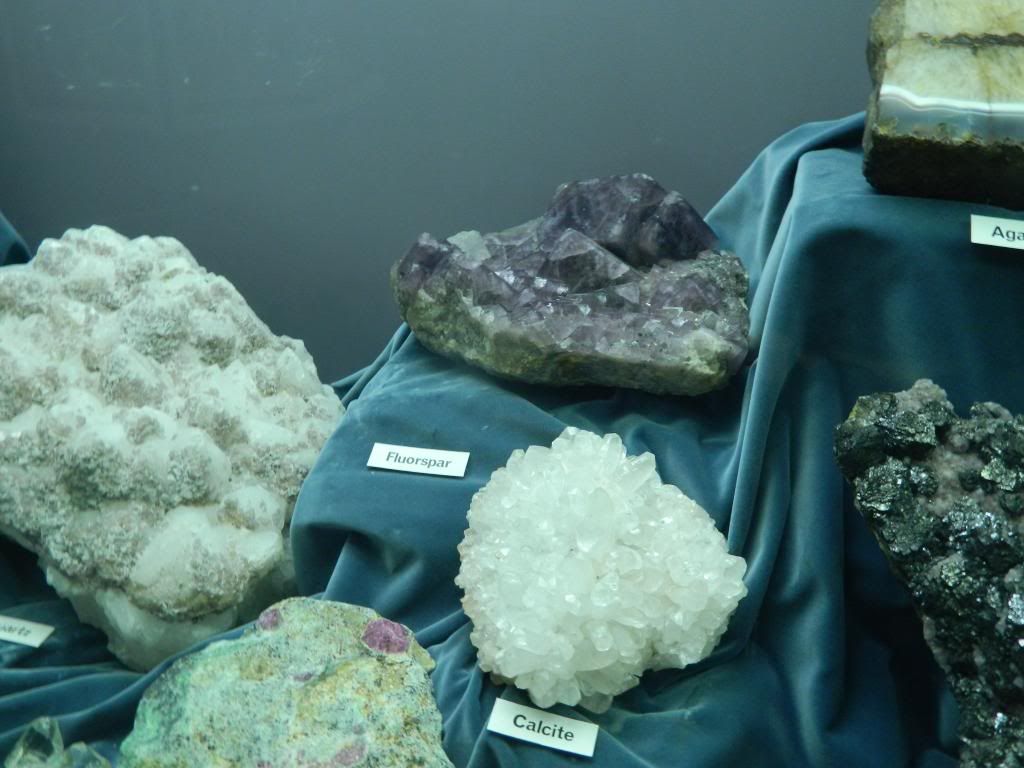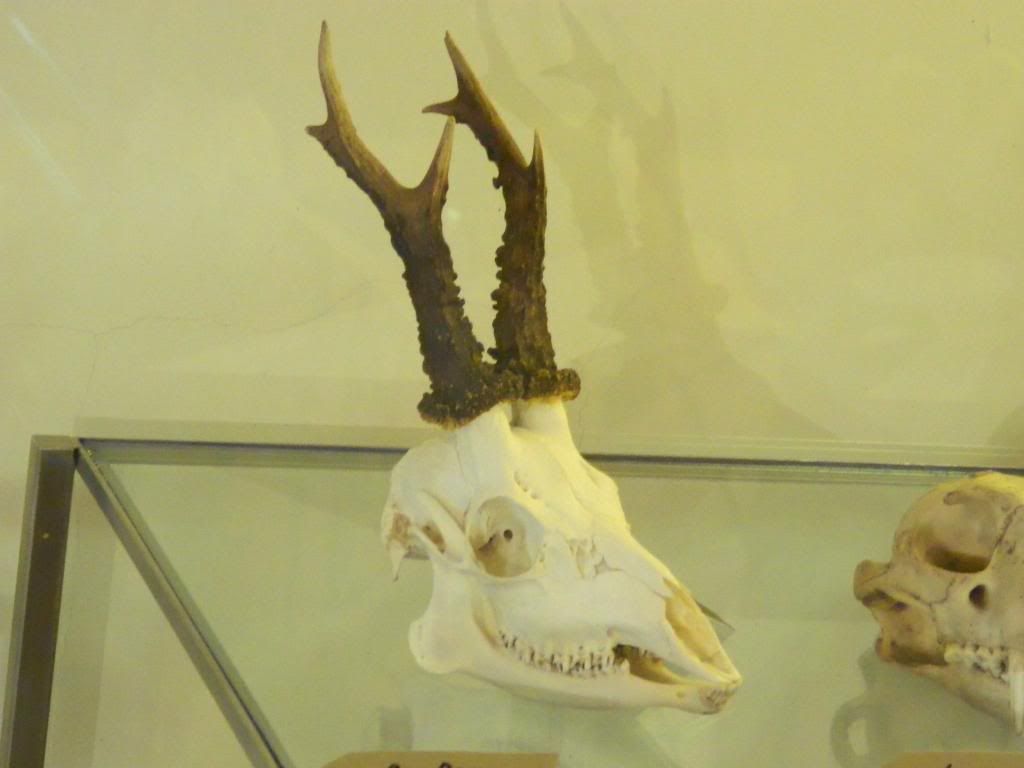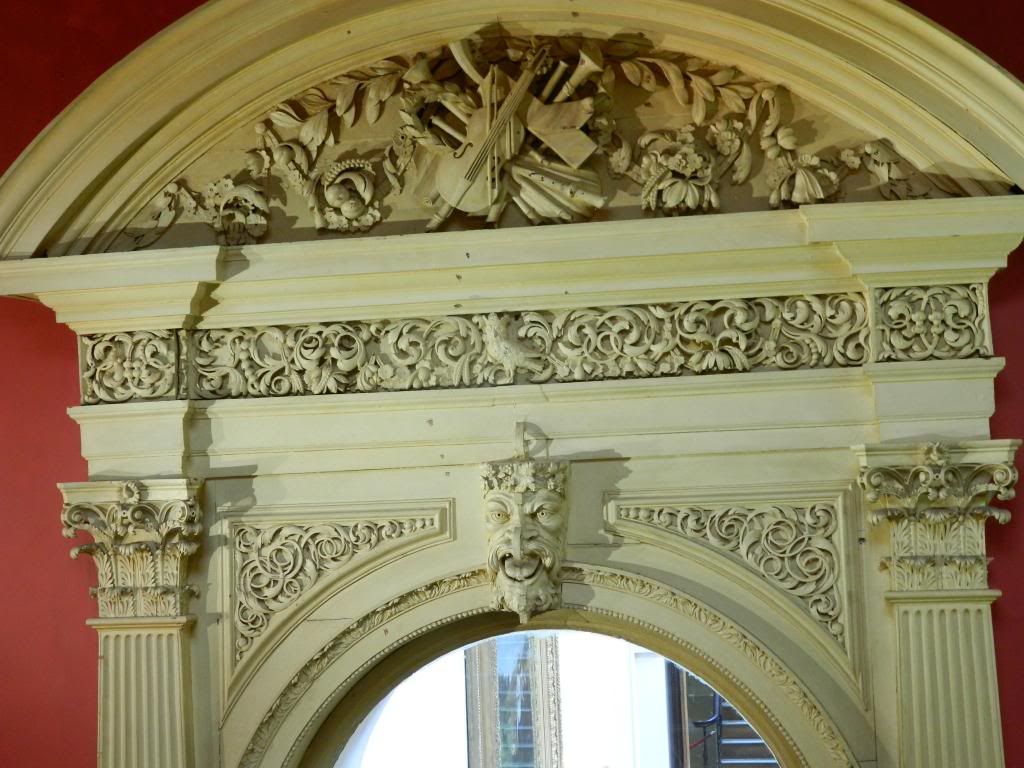 For those of you interested in the paranormal, the house is said to be haunted by the Lady Middleton, in a room known as room 19 or the 'Prospect Room.' Unfortunately, you can only go in this room on guided tours. I imagine that the hall is very eerie at night!
My camera actually ran out of battery just as we were leaving the hall, which is a pity as the grounds are beautiful, and great for photography. I will definitely head back to take some photographs of the grounds and the lake as they are worth seeing! I am hoping to get some of the photographs of the exterior of the house framed as my room is lacking in decoration at the moment.
Have you been anywhere interesting recently?