As a self confessed bibliophile I have an incredibly weak spot for anything reminiscent of books. I frequently use the excuse of being an English student to buy all of these book related items, which means I've ended up with quite a collection of things that I don't really need, but I continue to buy them because I just can't help it. Restyle have been releasing quite a few collections of late, and their latest book shaped additions caught my eye immediately. I bought the
Dark Poetry
necklace a few months ago and I was looking forward to adding a few new pieces to my collection! I bought both of these from
The Gothic Shop
.
I purchased both the
Book of Shadows
and the
William Shakespeare
necklaces. I very nearly added the Grimm's Fairytales necklace to my basket but I somehow managed to convince myself that I didn't need all three of them! I was most excited about the William Shakespeare locket as I'm currently researching government and authority in Jacobean drama (mainly focusing on Shakespeare, Jonson and Middleton) for my dissertation and this necklace seemed very apt. I think I will always have a soft spot for Shakespeare!
Book of Shadows is intricately decorated with a cover that reminds me of a tombstone. It has a double clasp and features triquetra symbols in the upper corners of the cover. It has the first two stanzas of Edgar Allan Poe's 'Spirits of the Dead' engraved inside. The poem inside is small but readable, and the inside is just as decorative as the exterior.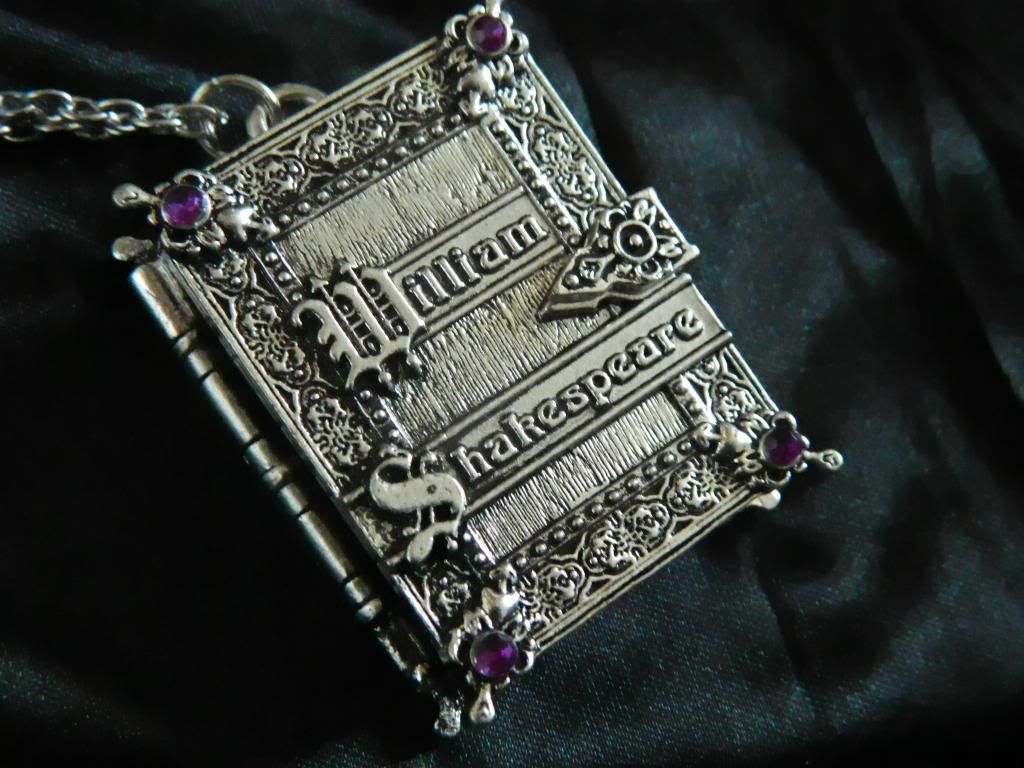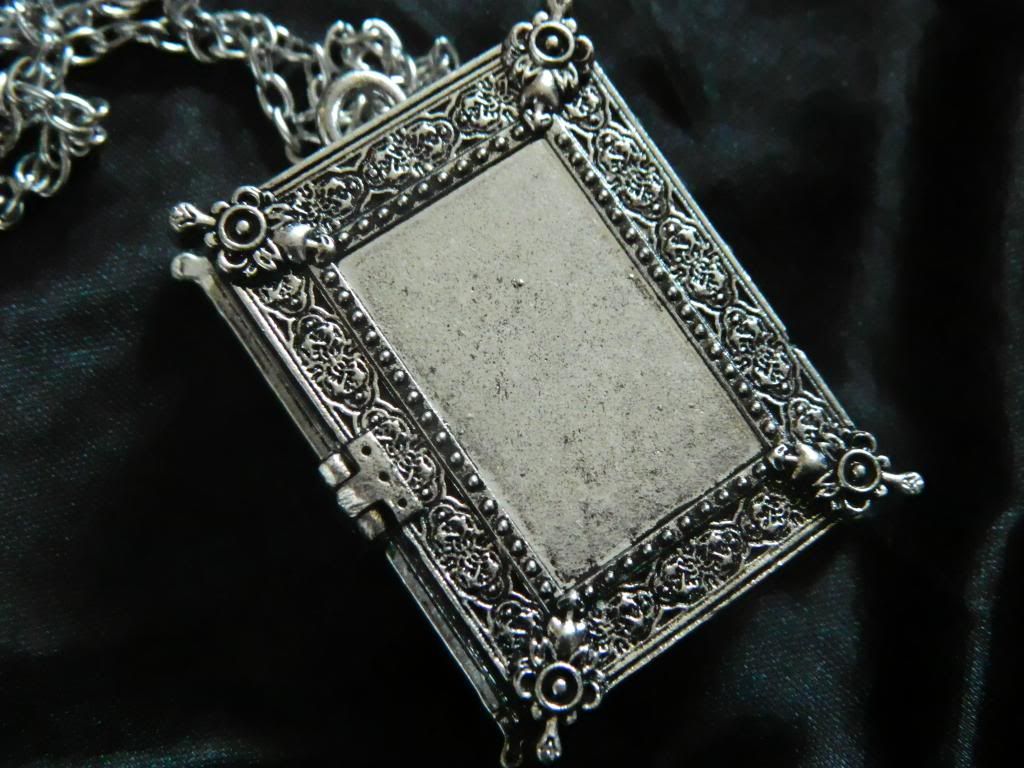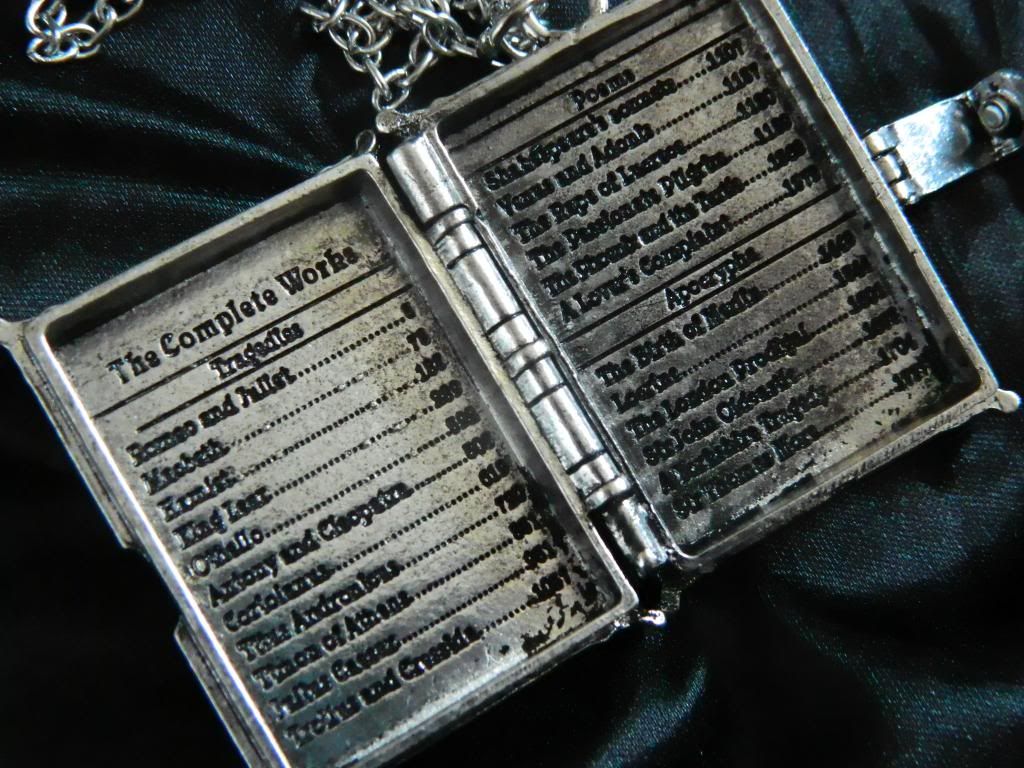 The William Shakespeare necklace is equally as beautiful. The cover features a decorative border and purple stones adorn the corners. It has a single clasp. The interior features various works of Shakespeare including his tragedies, poems and apocrypha. I was surprised that such a big range of his work was included, as I was expecting only his plays to be listed! Like Book of Shadows, the text is small but distinguishable.
Surprisingly, the quality of these lockets far surpasses my Dark Poetry locket. The hinges feel stronger and the clasps a lot more sturdy, and the lockets are definitely weightier. My only real complaint about the Dark Poetry locket was that the hinge on the clasp felt flimsy and I am thrilled to see that this has been solved. I was also pleased to see that the text is readable in both of these lockets as it was a shame that 'Haunted Palace' in Dark Poetry wasn't really distinguishable. The level of detail has increased too, as it continues into the interior of the lockets.
These are both wonderful pieces, and incredibly beautiful. I adore unique pieces, and these do not disappoint.
These lockets cost £13.50. You can purchase the William Shakespeare necklace
here
and Book of Shadows
here
. You can also buy these from the Restyle
website
.
Have you ordered anything from the new collections? I'm currently lusting over a couple of the green Vivian pieces!
Disclosure: I bought these necklaces myself.