I'm sure that if you've been reading this blog for quite some time, you've noticed that I adore jewellery. So, as you can imagine, when I was contacted by Rachel from Dark Elegance Designs a few weeks ago asking me if I would like to review one of their beautiful chokers, I jumped at the chance. I've actually been familiar with Dark Elegance Designs for quite some time, although I hadn't previously ordered anything from them (but I did have quite a few items on my wishlist!). I've trying to be good and not order any jewellery until after Christmas!
I chose the Lucretia choker in Emerald Green as it was always the choker I would look at whenever I browsed their website. I'm quite a fan of black and green jewellery at the moment and I was very excited for this to arrive.
The choker features a large bright green stone set in black lace, with a small silver cross suspended on thin draped silver chains. The green stone is set within a beautiful and detailed silver frame. It features a simple lobster claw clasp and can be worn from 13 to 15.5 inches. I wear it on its tightest and it fits me perfectly. I usually have to adapt chokers as my neck is quite small so I was pleasantly surprised.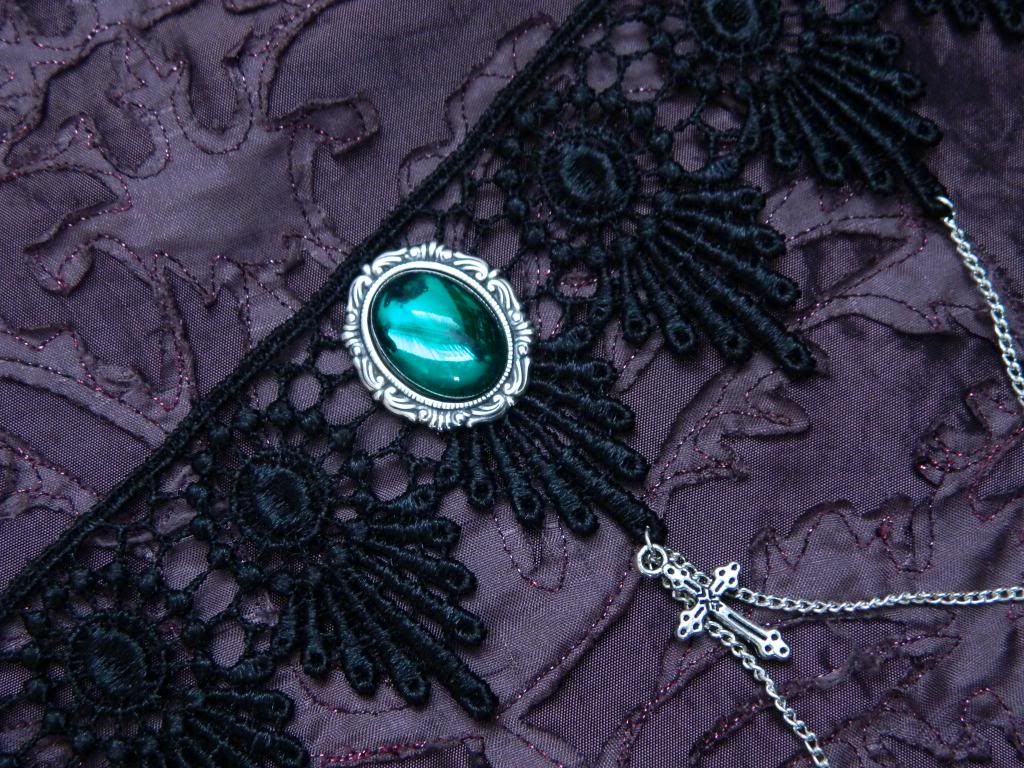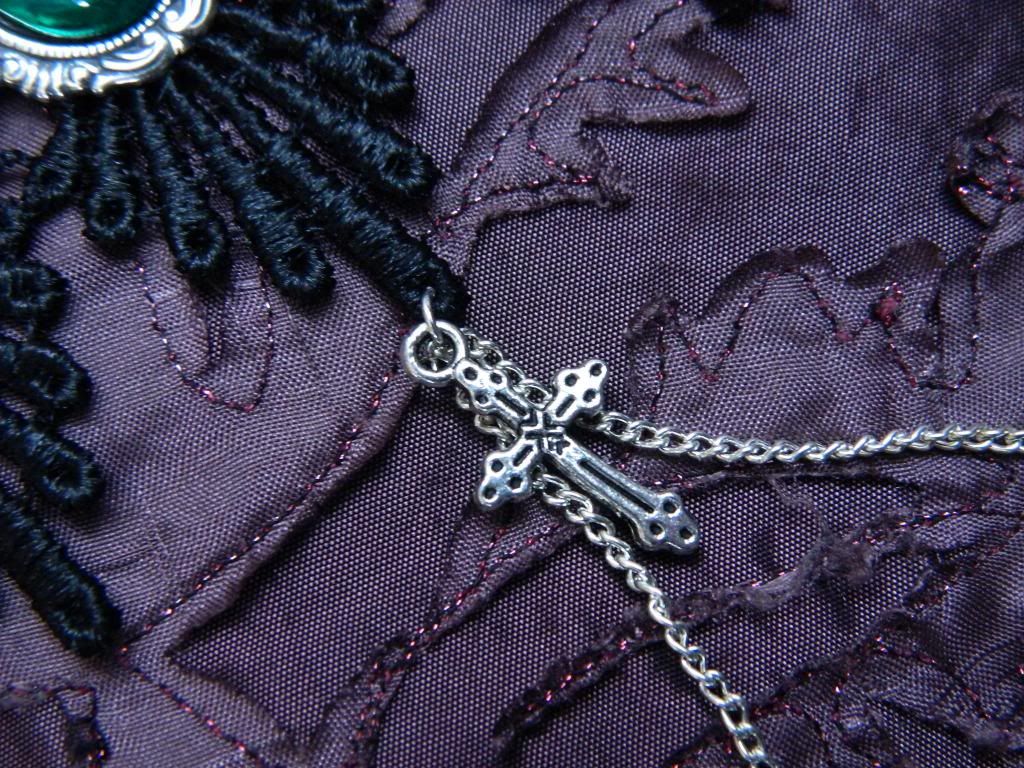 This choker is incredibly beautiful. It's a perfect balance between detail and simplicity. In particular I love the colour of the stone, I couldn't quite capture just how beautiful it is. The colour looks wonderful against the black lace. I recently bought a black off the shoulder velvet dress to wear at Christmas and this will match perfectly. I haven't included a full photo of myself wearing it as I've been ill for the past week and I am looking a bit worse for wear to say the least! I will absolutely upload some photos of me wearing it at a later date as it's just too lovely not to. My photos really do not do it justice.
I don't have anything negative to say about this choker. It's very sturdy and feels very well made. I can imagine it lasting an incredibly long time and I'm absolutely not concerned about it breaking on me any time soon!
Overall, I adore this choker. I do not own anything like this, and it's a wonderful addition to my jewellery collection. It's incredibly elegant and elaborate whilst remaining delicate. It's very beautiful. I will be wearing this at Christmas!
This choker costs £24.99 and you can purchase it from their
website
or
Etsy
page. Alternatively, you can also purchase it from
The Gothic Shop
. You can also follow Dark Elegance Designs on
Facebook
.
Disclosure: I was sent this to review.