First and foremost, I'd like to apologise for my absence once again. My dissertation is coming along wonderfully and I am enjoying it, but it is really draining away my time. I seem to be spending my time solely on attending lectures, seminars, academic reading and commuting to university. I don't have a lot of time free at the moment. I do however have quite a few things to review, so hopefully I can squeeze some time free to update more!
I'd also like to apologise to those of you who are really quite fed up with these posts. I'm well aware that I've posted about Wollaton Hall several times recently, and I promise that this will be the last one! Some of you may recall that I mentioned that I really wanted to go on a guided tour, and a few weeks ago I finally decided to stop thinking about it and go while I had the time spare. The tour cost £2 or so to go up to The Prospect Room.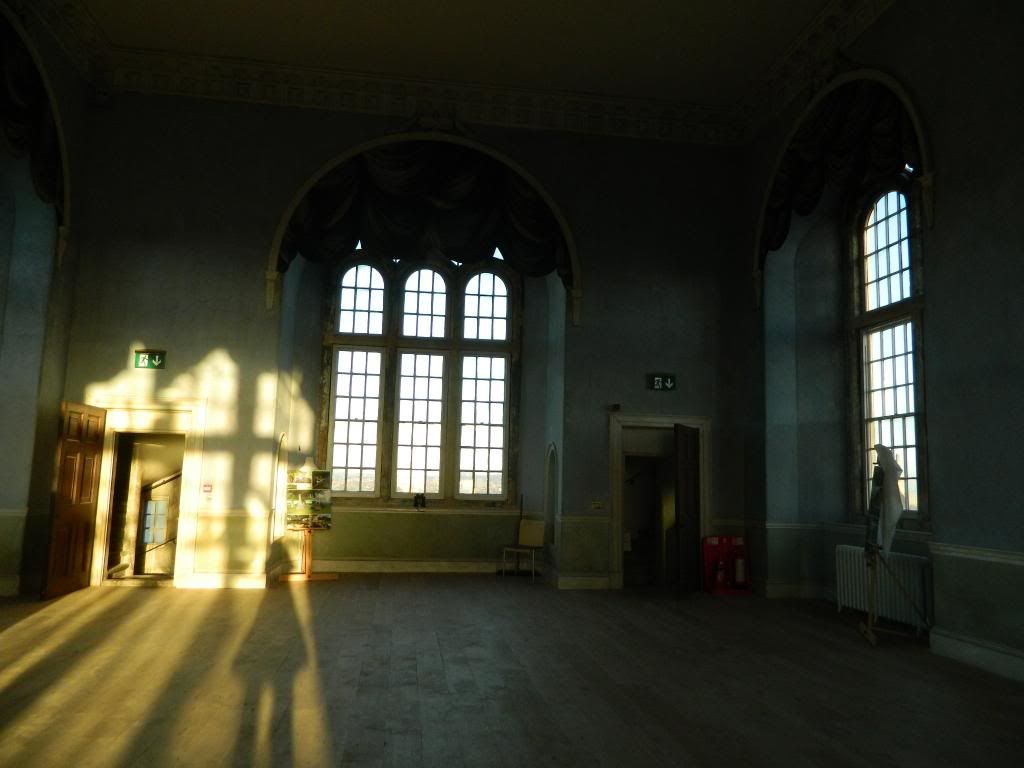 The Prospect Room is accessed by a spiral staircase and is situated above The Great Hall with spectacular views of the park and lake. It has a lovely atmosphere, but I really disliked the fake curtains on the windows and the batman memorabilia being up there. I'd rather see historical rooms stripped back instead of decorated poorly. However, it is absolutely worth a visit. The views really are wonderful, and Batman and fake curtains aside, it is a beautiful room.
After we visited The Prospect Room, we went out onto the roof, which I wasn't aware was accessible by the public.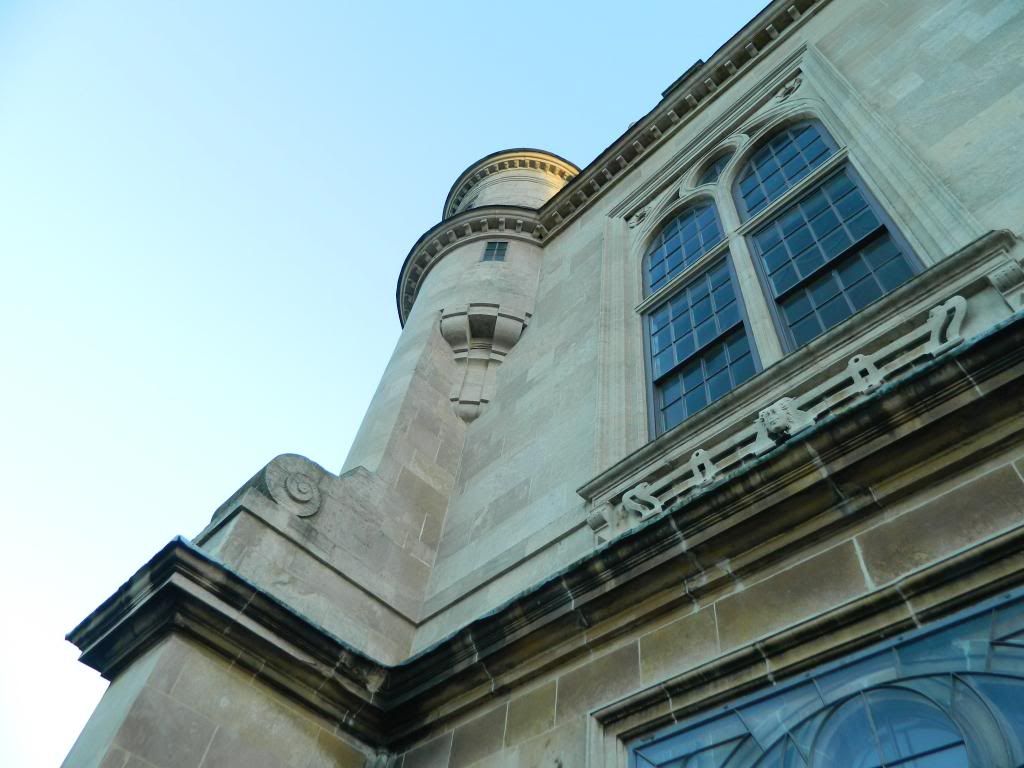 The views of the park and the lake were magnificent, although it did get really chilly! We then went down to the Admirals Bath. They have ghost walks in the cellars of the hall, and I was quite glad that I skipped them on Halloween so I discovered that I really do not like small, cramped dark spaces. Luckily for me it was quite well lit, but apparently on the ghost walks they switch the lights off, which would undoubtedly frighten me more than the ghosts! I've not included any photos of this part because the lack of light made it difficult to photograph. We also got to see the servants' bells on the way out.
Overall, I would highly recommend the guided tours. Our tour guide was excellent. He spoke with a genuine interest about the hall, and unlike many tour guides, let us look around in peace for a few minutes before continuing with the tour. It's a wonderful building and it's definitely worthwhile to pay a small charge to see the period rooms.
Have you been anywhere interesting recently?