I am finally back after what feels like an incredibly long break. It wasn't, but with university work and deadlines it truly felt like it would never come to end. I have now completed my degree and I am waiting for the results before I graduate in July. I have really missed having the freedom to blog and just generally doing all the things I enjoy; walking, reading (recreationally!) and having
spare time
without the pressure of having 15,000 words to write before the following week. I am very glad to be back, although I will very much miss university and my studies. I have applied for a masters degree, but I am sad that my period as an undergraduate student has come to an end.
Some of you may recall that I reviewed a
Pentagram Pendant
from
The Black Cat Jewellery Store
a few months ago. I contacted Anna recently to see whether or not she could make me one of her hematite and tibetan silver stretch bracelets in a smaller size. I've been wanting a bracelet for quite some time. I have incredibly tiny wrists that measure 13.5 cm, and aside from a couple of bead bracelets that were made for me by my friend for my birthday, I have never owned a bracelet. After Anna confirmed that these could be made in my size, my bracelet arrived astonishingly quickly a few days later.
Hematite is said to increase our sense of safety and security, and promote balance. It is also said to absorb negatively and improve confidence.
Prior to its arrival, I was concerned that my bracelet wouldn't fit. I only tend to order necklaces and earrings online as my sizing is so small. Fortunately, my bracelet fits perfectly. It isn't too tight and it isn't too loose. I've worn it every day since I received it, and I have been complimented on it every single time. It's subtle but beautiful, and is incredibly striking against black outfits. It has been especially nice to wear with short sleeves as we've been having quite warm weather recently! The silver contrasts the hematite beads perfectly. It's a beautiful bracelet.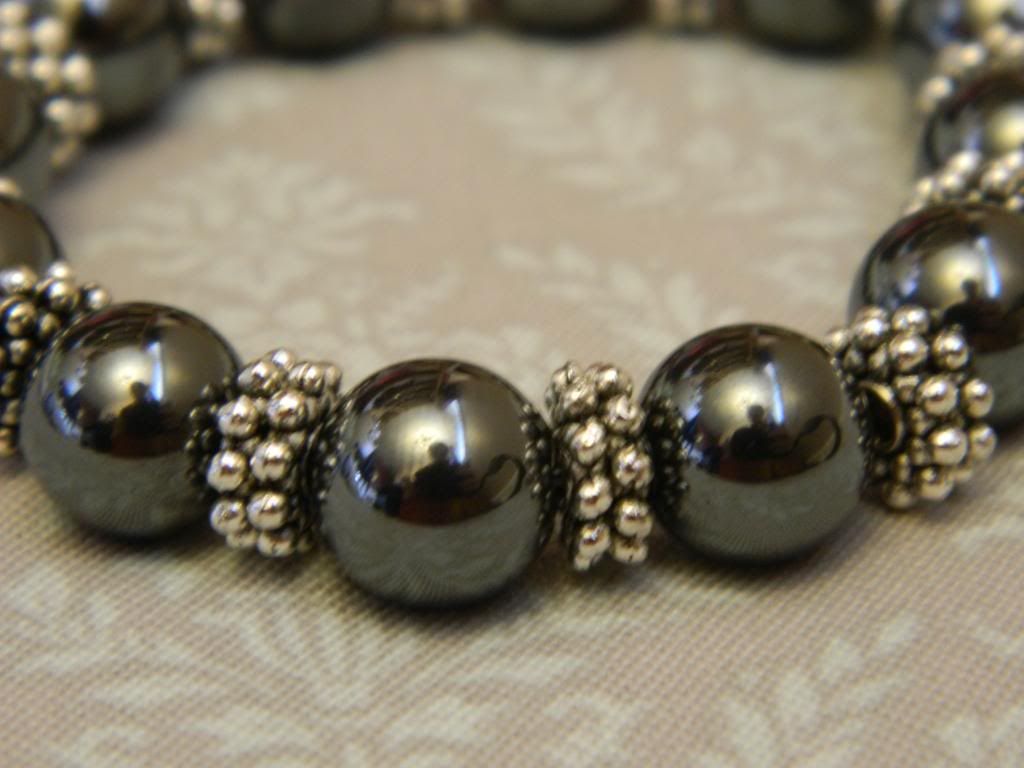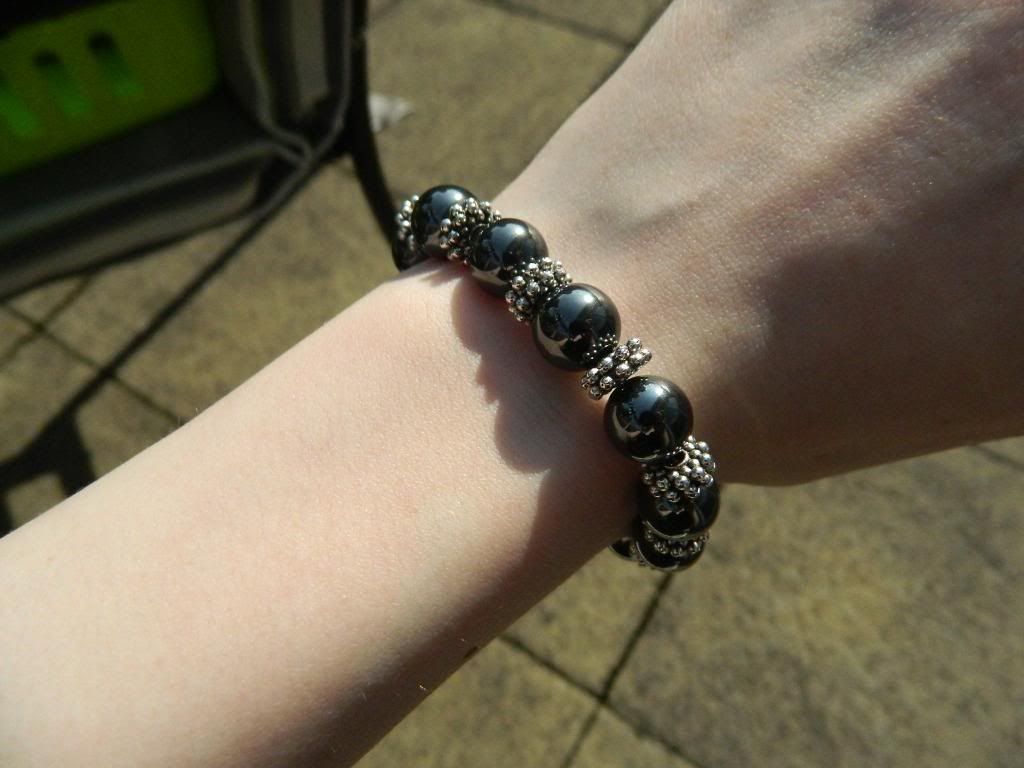 The bracelet is very well made. It's sturdy, and I am not at all concerned about it breaking or snapping. I also caught Figgy playing with it when I left it on the sofa, and it survived unscathed even after she knocked it off onto the wooden floor, so it's definitely cat proof!
Overall, I am thrilled with this bracelet. It's well made and a beautiful edition to my jewellery box. I truly don't have a single complaint with this bracelet. The service was excellent and the bracelet is lovely. It has definitely filled a gap in my collection!
This bracelet costs £16.00 and can be purchased from
The Black Cat Jewellery Store
. You can also find The Black Cat Jewellery Store on
Facebook
.
Disclosure: I purchased this bracelet myself.