It has been a long time since I posted any beauty reviews hasn't it? I've recently been lacking motivation to blog about beauty, and I haven't been quite sure why. I've mainly been buying beauty things that I need, rather than things I want in an attempt to start saving money. However, when Lime Crime announced that they were releasing their 'Clueless Witch' collection featuring darker velvetines, I had to break my 'need over want' rule. I was debating buying all three, but I wasn't sure if Salem would suit me and I didn't know where I'd wear Black Velvet, so I went for Wicked. I reviewed
Red Velvet
a few months ago.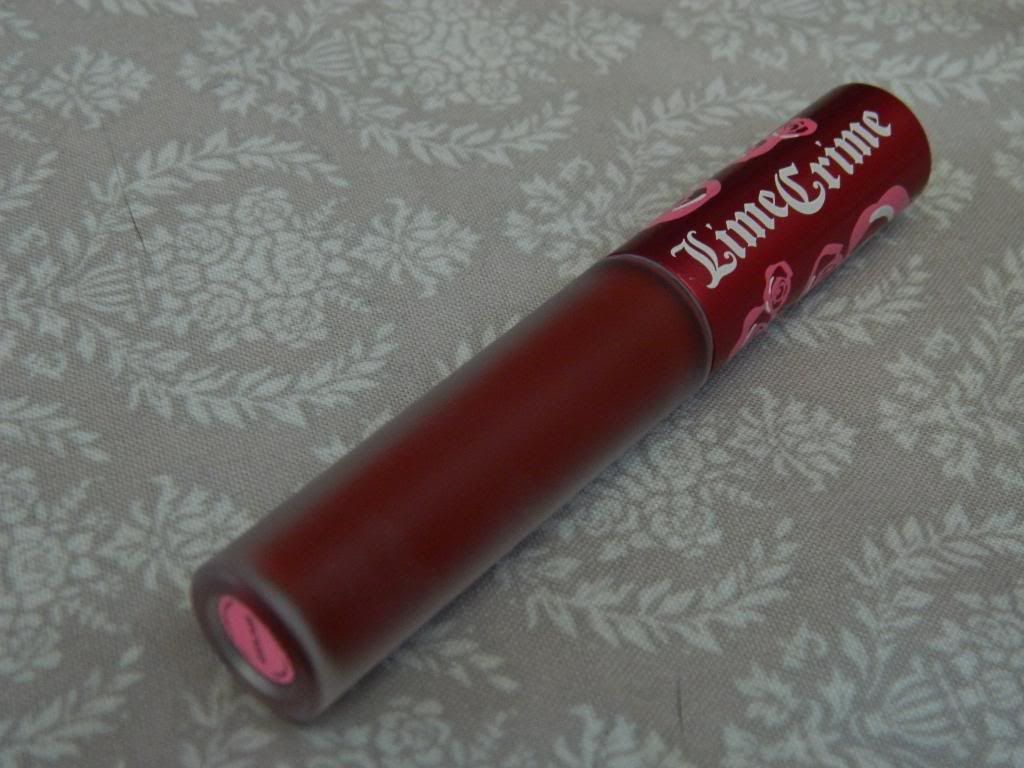 I apologise for the Figgy fur in the background. She was walking all over it when I was trying to take photos and I didn't notice until they were uploaded!
Wicked comes in bright red packaging. It differs from Red Velvet in that it features a floral cap. The applicator is a lot smaller than Red Velvet, which allows for a more precise application, although I still find it pretty difficult to get it within my lip lines without smudging, as you'll see in my lip swatch!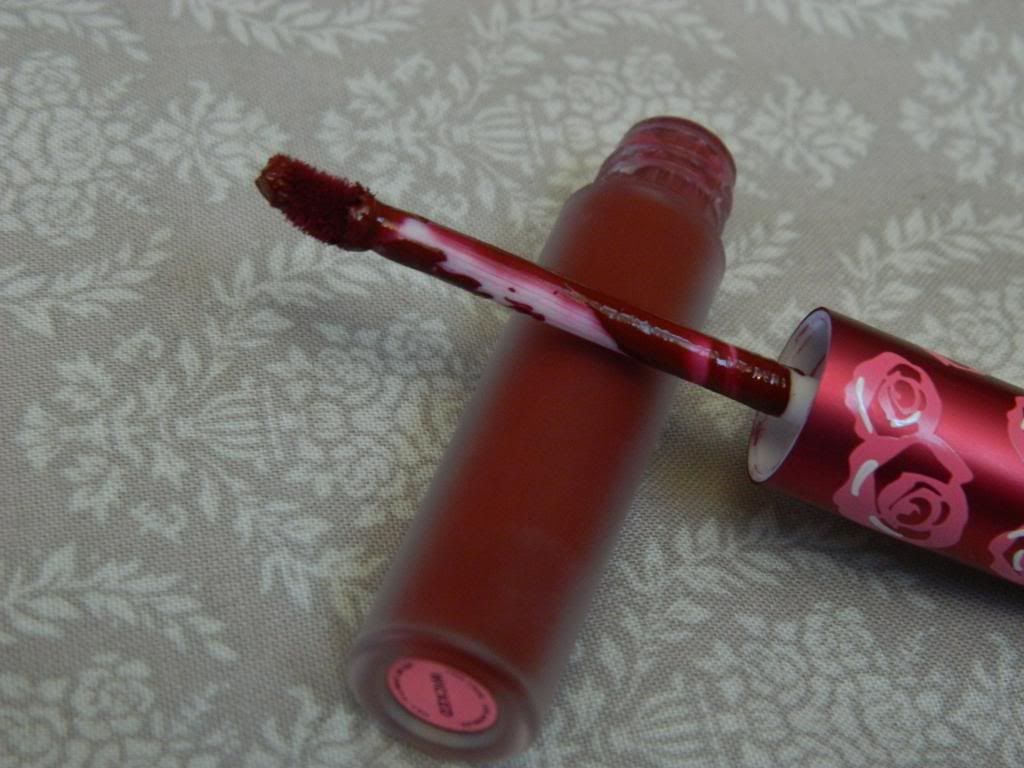 I have no idea why it looks so glossy here - it really is matte! The top of my lip smudged really badly, and any efforts I made to fix it just made it worse.
Wicked is a matte dark burgundy red. I mentioned in my Red Velvet review that I wasn't completely sold on the colour. Wicked is the colour that I wanted Red Velvet to be. It's exactly my sort of shade of red, and suits my skintone. As with Red Velvet, it applies as a liquid and quickly dries down to a matte finish and is opaque with one swipe of the applicator.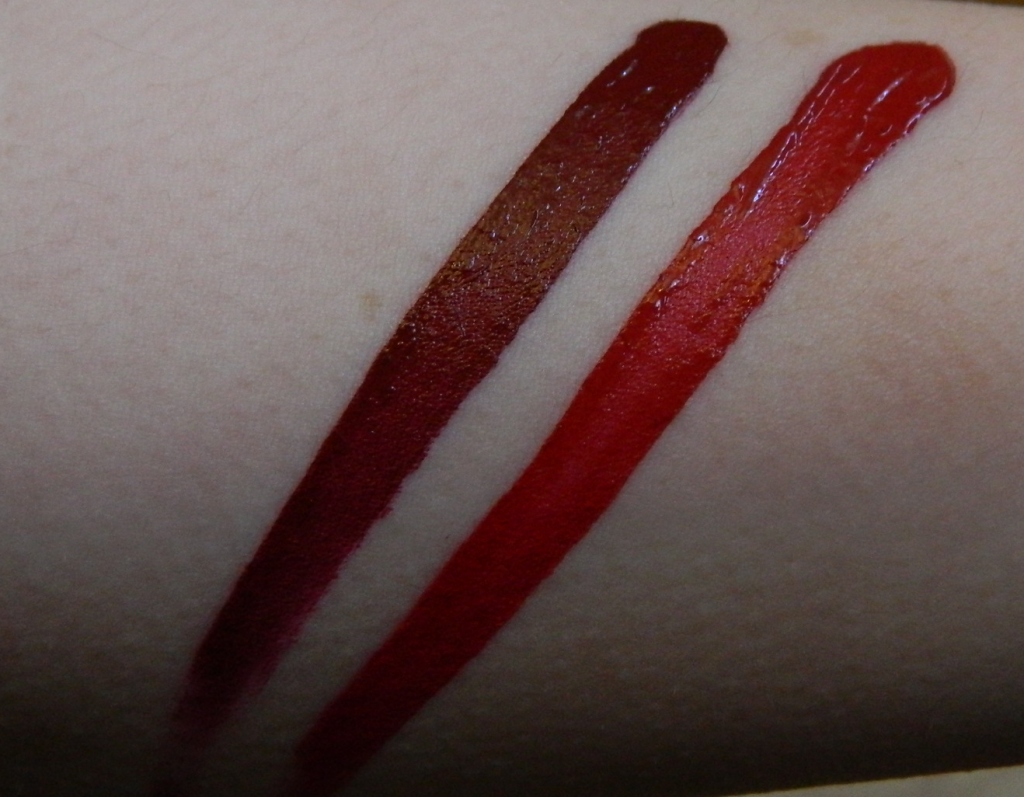 Wicked and Red Velvet.
It lasts around seven hours a day on me, including after eating and drinking. It wears away from the middle of my lips first, which is annoying, but it is so long wearing that it is not too much of a problem. I do find that it grows a tiny bit uncomfortable on my lips as it starts to wear, so I don't tend to wear this all day. The applicator and liquid formula also means that it's difficult to touch up throughout the day. It isn't practical for long days out for me.
Overall, the colour is absolutely perfect for me, and so I can settle with the awkward fading. The only other downside is that as a company Lime Crime are incredibly shady. I don't know enough about it to comment on it, but it is something to bear in mind.
Lime Crime velvetines cost £13.50 and I purchased mine from
Cocktail Cosmetics
. You can also buy this from the Lime Crime
website
.
Disclosure: I bought this myself.