First and foremost, I'd like to apologise for the sheer lateness of this post. I bought this necklace months ago and I'm only just getting around to posting about it. Anyway, it has been quite some time since I reviewed any Alchemy Gothic pieces hasn't it? I had been lusting after their Queen of the Night necklace for what felt like years. It's definitely one of their more intricate and beautiful pieces, and also one of their more expensive, which is why I waited so long to buy it. I bought this just after my birthday from The Gothic Shop.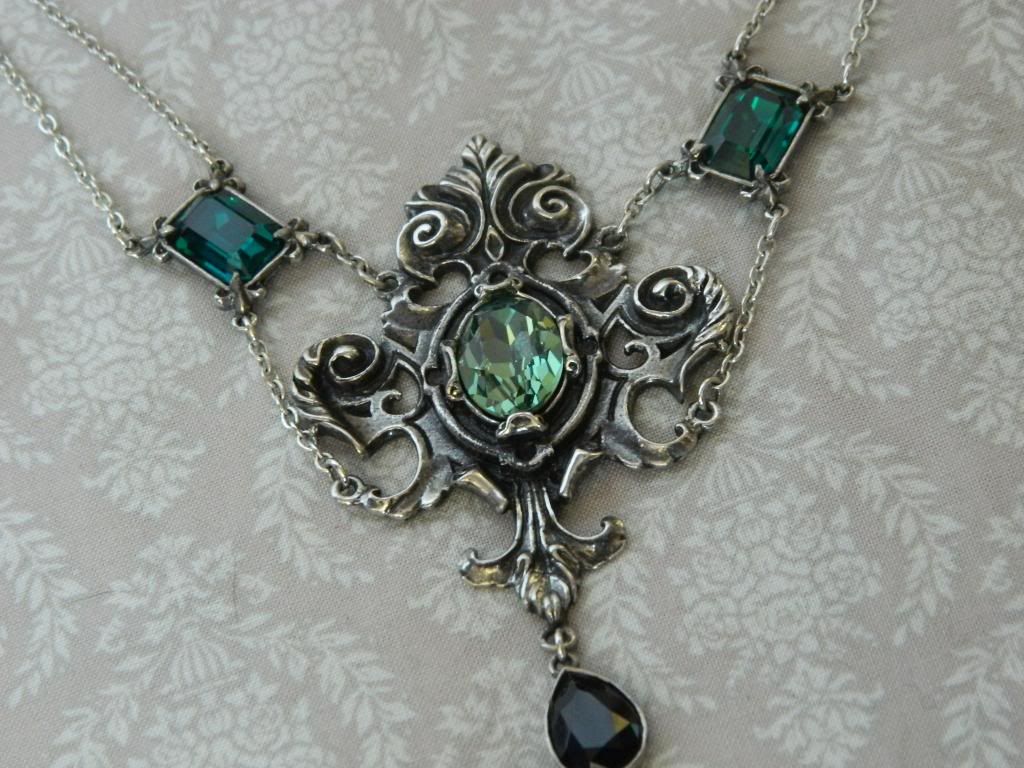 The Queen of the Night necklace features a light green stone in the centre of an ornate silver filigree frame, strung on a double chain adorned with two dark green stones. It also features a small oval black stone hanging from the bottom of the frame.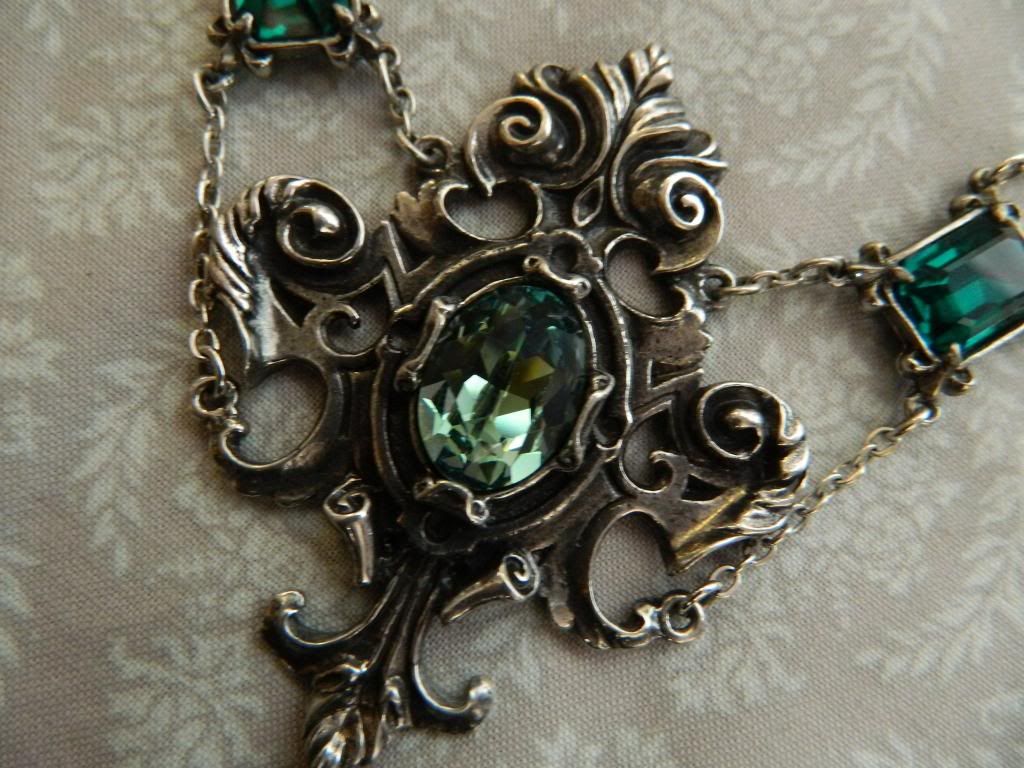 This necklace has a wonderful sense of regal decadence which truly lives up to its name. It is a dramatic necklace whilst remaining delicate. It has astonishing level of detail, and I cannot fault it in terms of aesthetics. It is astoundingly elegant and captures the image of opulence perfectly.
At £39.50, this necklace is definitely expensive. However, the quality is excellent. The price is the only downside, but the quality does make up for in my opinion, as I hope to enjoy this necklace for many, many years to come. I did have to adapt the chain slightly as I found it a little too long for my liking.
This might be the most expensive necklace I've ever bought, but it's also the most extravagant. If you don't like dramatic pieces, you will not find this to your liking. I have also found that it isn't as large and overbearing as some Alchemy pieces are on me. It isn't too large, and it isn't too small. It's incredibly eye-catching, and perfect for formal events or for making an outfit a lot more appealing. I adore how the green stone in the centre catches the light, and the darker stones at the top complement the lighter green perfectly.
This may very well be the most beautiful necklace I own. I had lusted after it for so long that I had expected to be disappointed, but I am far from it. I adore more dramatic pieces of jewellery, and this is just so refined and elegant that I think I will struggle to find a piece to best it. It is expensive, but I am hoping to get a lot of wear out of it. I am definitely glad that I finally invested in it!
This necklace costs £39.50 and can be purchased from
The Gothic Shop
.
Disclosure: I bought this necklace myself.