As some of you may have noticed, I recently reverted back to my natural hair colour. While I'm hoping that this will improve the overall condition of my hair in the long term, my hair has been incredibly damaged from having to bleach the black out of my hair repeatedly. So far I think I have purchased at least six different hair conditioners and masks in an attempt to repair the damage, but unfortunately I was struggling to find anything that even slightly improved the condition of my hair. Therefore, as you can imagine, I was intrigued when I was contacted by Lily from Old Wives Tail and asked if I would like to review one of their products. I was sent their
Almond and Cinnamon Oil Hair Mask
. Old Wives Tail specialise in cruelty free organic hair products, with 10% of their proceeds donated to animal charities.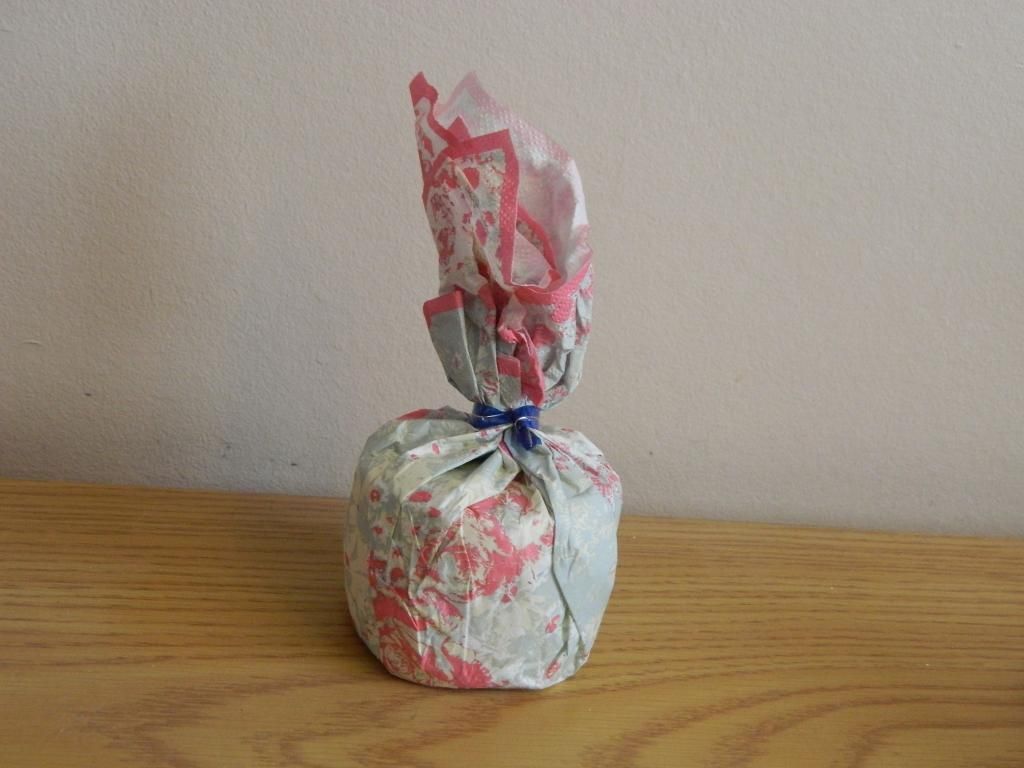 My first impression was how beautifully the product was packaged. I always admire companies who go that little bit further when it comes to presentation. After unwrapping, the mask comes in a little pot with a white lid embellished with the Old Wives Tail logo.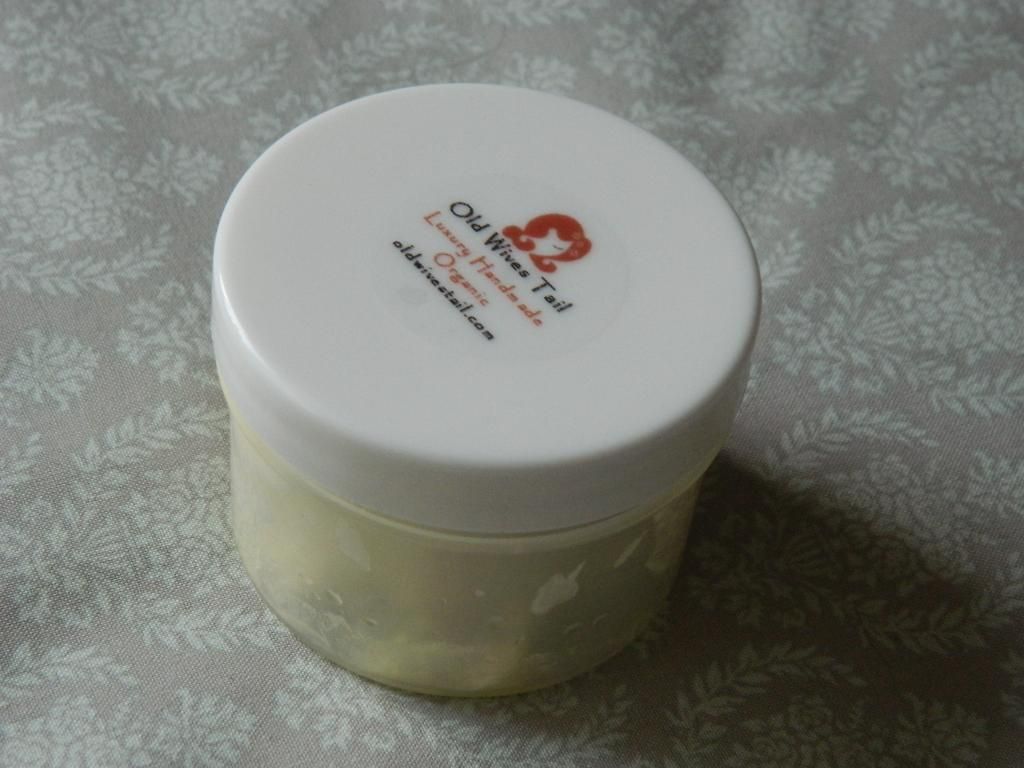 I was expecting to have to warm the product up first as the texture is quite thick, but fortunately I've not had any problems with applying this to my hair. It has a pleasant smell, which reminds me of something that I can't quite place! The scent may be a little too strong for some people, but I like it. My hair is incredibly thick and getting quite long, but the tiniest amount of product goes a very long way. I've used this mask five times now and I've not even used a quarter of it. I apply this to the lengths and ends of my hair before shampooing and rinse after one hour. I shampoo and condition with my regular products after rinsing, with the conditioner only applied to the very ends of my hair.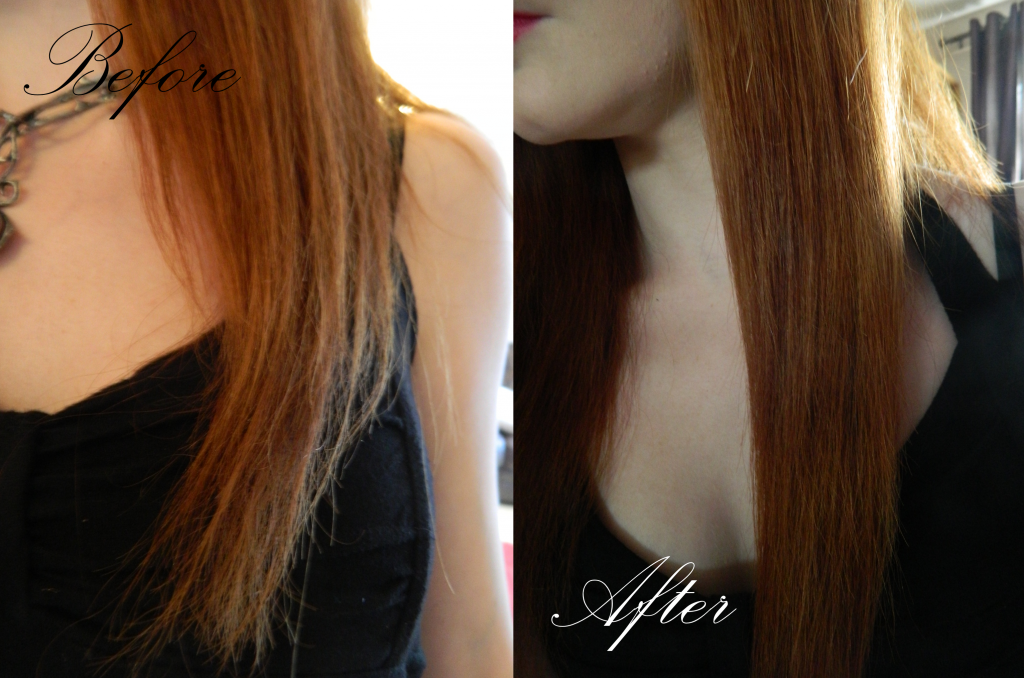 After drying my hair feels so much smoother and the ends are nowhere near as damaged and broken as they were before. My hair was in such a mess that I doubted that this would have an effect on my hair, and I'm thrilled to say that this is the only product that I've used on my hair in a long time that has actually worked. My hair feels so incredibly soft after using this, and the smell lingers for several days after washing. As you can see from my before and after photos, my hair is so much smoother after using this treatment and it has completed healed my frayed and splitting ends. I'd recommend this mask to anybody with hair on the drier side.
On a side note, I've also found that this hair mask also works incredibly well as a hand cream. I was noticing how soft my hands were after applying the mask to my hair, and I've taken to using a tiny amount to rub into my hands.
I adore this product. I don't have a single negative comment to make, which is particularly rare for me in regards to haircare! I've used masks that cost three times as much as this one that haven't worked anywhere near as well. I'm incredibly pleased.
The Almond & Cinnamon Oil Organic Hair Mask by Old Wives Tail costs £14.99 and can be purchased from the Old Wives Tail
website
.
Have you tried anything from Old Wives Tail?
Disclosure: I was sent this product to review, but this does not affect my opinion whatsoever.