Firstly, I would like to apologise for the lateness of this post (as always!). I have been busy settling into my new university, working on my various assignments, and learning to drive. I seem to go through phases of having very little to do, and then having times where I have almost no spare time. I really ought to learn to plan my time so this doesn't happen, but I seem to be completely incapable of being remotely organised.
I purchased Alchemy Gothic's Drakul's Mirror necklace a few months ago. I recently dyed my hair red, and I have since been leaning towards red jewellery a lot more than I was previously when my hair was black. I had been lusting over Drakul's Mirror for quite some time, and I was torn between this one and the Marie Antoinette necklace. In the end I went for Drakul's Mirror because I feel that it is a little more intriguing aesthetically. I purchased this necklace from
The Gothic Shop
.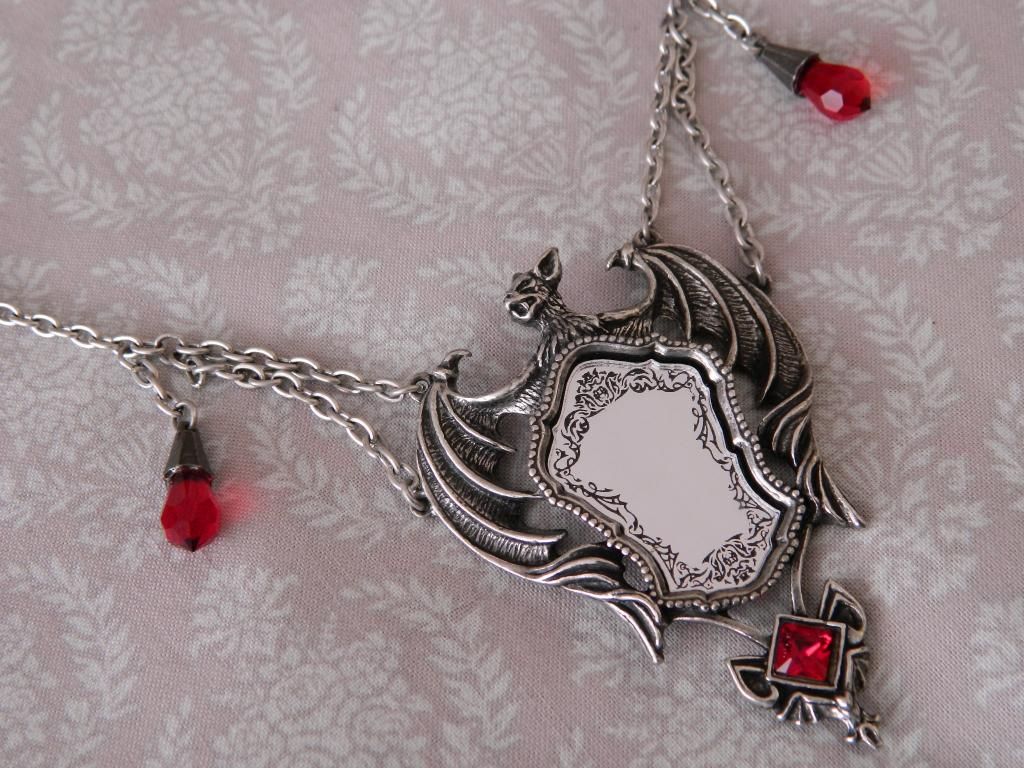 The Drakul's Mirror necklace features an ornate and detailed mirror framed by the wings of a bat. Two droplet red gems hang from a double chain suspended either side of the bat. The bottom of the necklace features another red gem set above another smaller bat. I also think the bottom of the necklace resembles a wolf from certain angles, which is a wonderful touch, and very appropriate when considering the necklace in comparison to Bram Stoker's
Dracula
.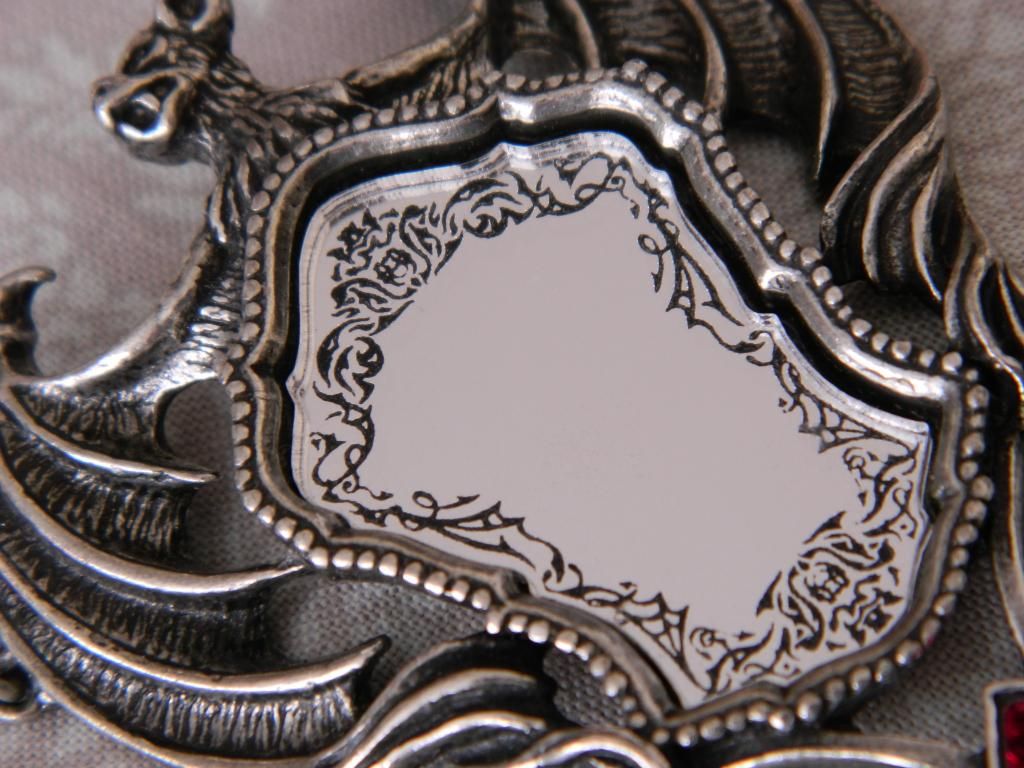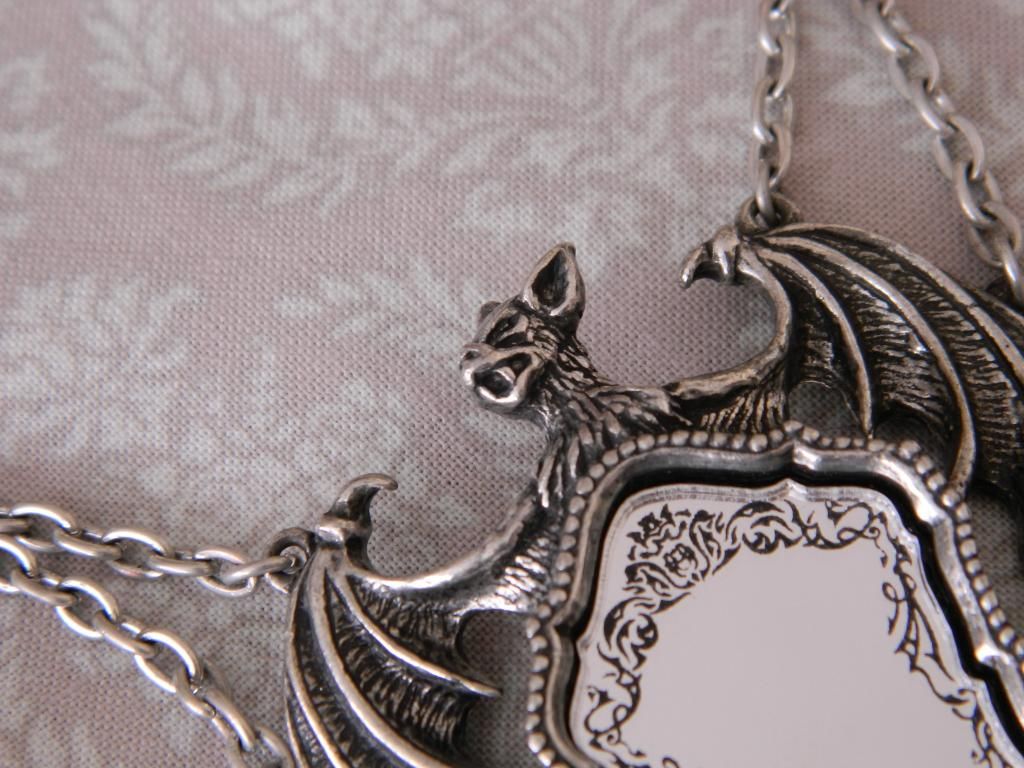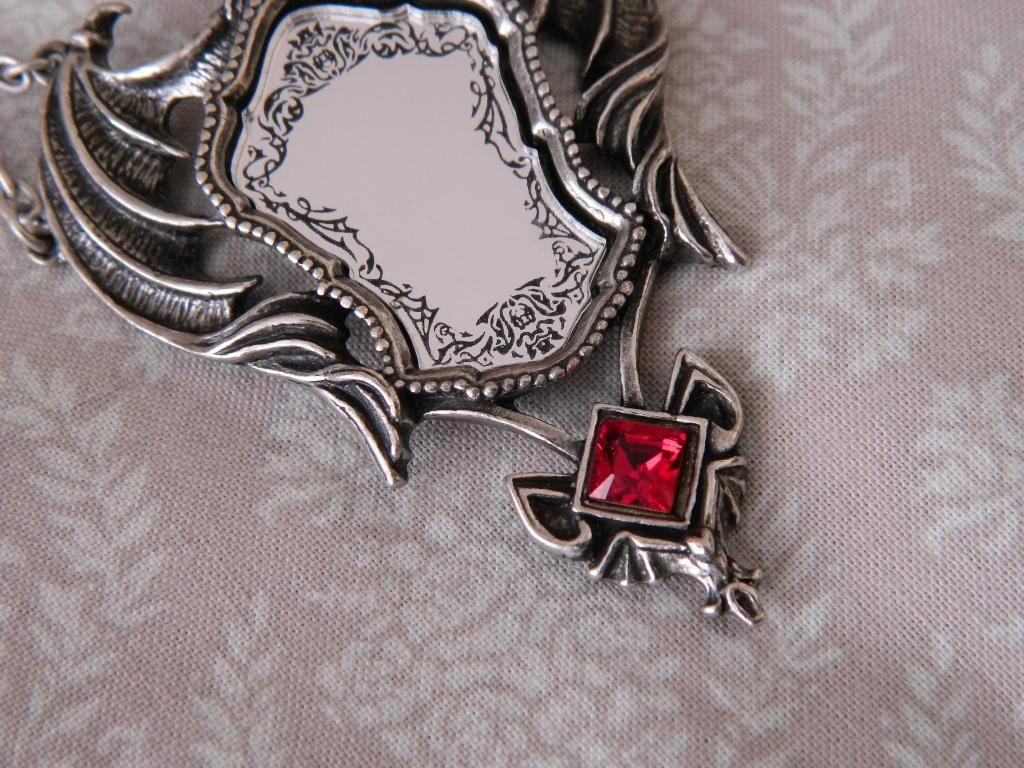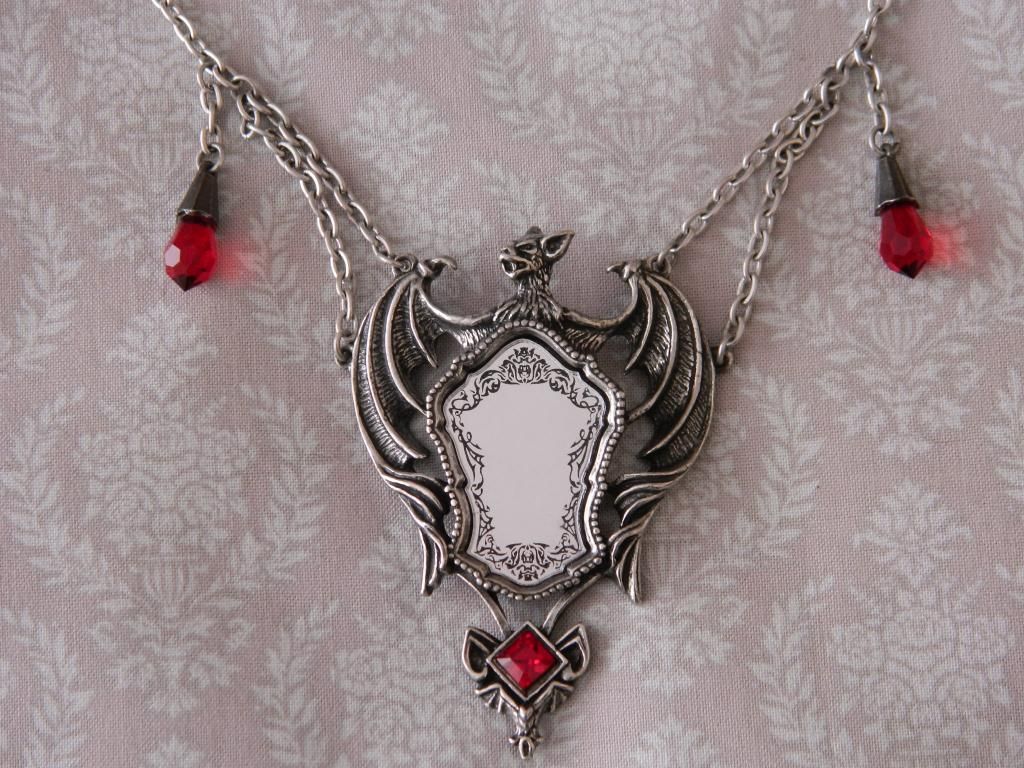 It's very elegant, and feels incredibly sturdy. I adore the engravings on the mirror. It's an intriguing and beautiful piece. It is also not as large as some of my other Alchemy Gothic pieces, so it feels a little more understated. I can wear this to university without feeling too overdressed.
My only complaint with this necklace is that the chain is far too long for me. I adapt most chains anyway, but I have to hang the necklace just above one of the red gems to ensure that it fits properly on me. I would prefer a shorter chain. I have also found that other people have quite a peculiar habit of looking at themselves in the mirror. I have worn this to university several times and whenever I am on the bus I catch people looking into it. It is really odd! Although it is certainly an eye-catching and unique piece, so I can see why some people are curious!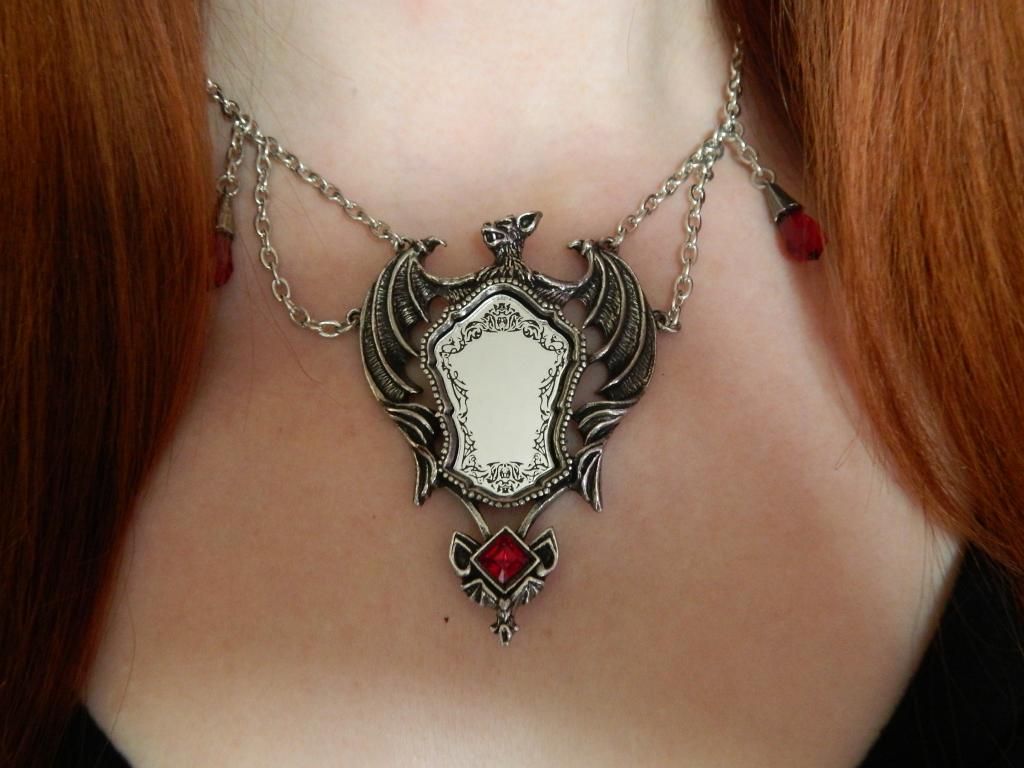 Overall, this is a beautiful necklace, and it is incredibly unique. It's a pity that the chain is so long, but it is only a minor complaint. It's a wonderful piece, and complements red hair perfectly.
I ordered this quite some time ago, but I think it cost around £23.50, so whilst it is still quite pricey, it is somewhat cheaper than other Alchemy Gothic pieces. I purchased mine from
The Gothic Shop
, but it doesn't appear to be in stock, so I will update the link on this post when it is available again. It is available on several other websites, such as
Glitter Goth
.
Disclosure: I bought this necklace myself.