I hope you are all having a wonderful week, and I hope you are all enjoying the beginning of May. It was a bank holiday here last Monday, so we spent the day walking Bree in the sunshine. I try to avoid crowded places so I thought we would be better walking Bree somewhere quiet. These photos were taken on a long walking route which is probably five minutes away from my house in the car.
I'm afraid that I do not have too many pictures to share, but I personally adore walking through bluebells. It is my favourite part of spring. As you can see, I attempted to get a picture of Bree standing amongst them, but she completely refused to look at me, even when I tried to bribe her with treats. Bree adores spring so far. It is her first spring, and she is fascinated by all the flowers and animals. I have never been overly fond of spring, as it means that we are a step closer to summer. I dislike the crowds that summer brings, and I have never coped well with heat (even in England!). On the bright side, it also means that we are a step closer to autumn, which is my favourite season! Or is it a little too early to be excited about October?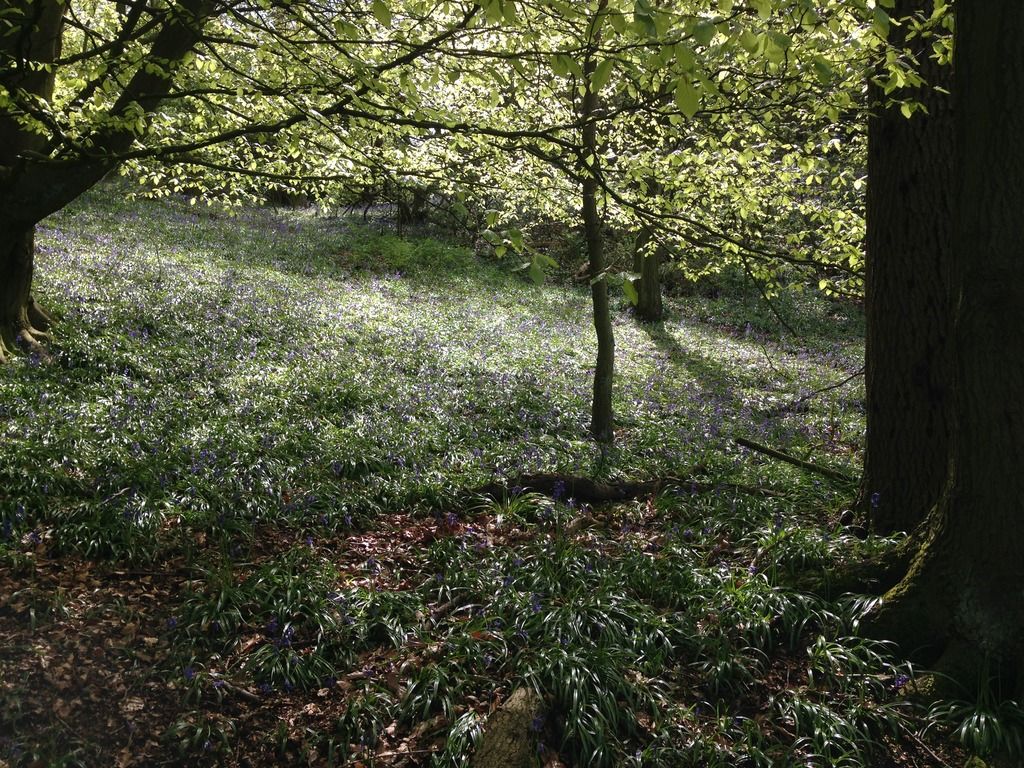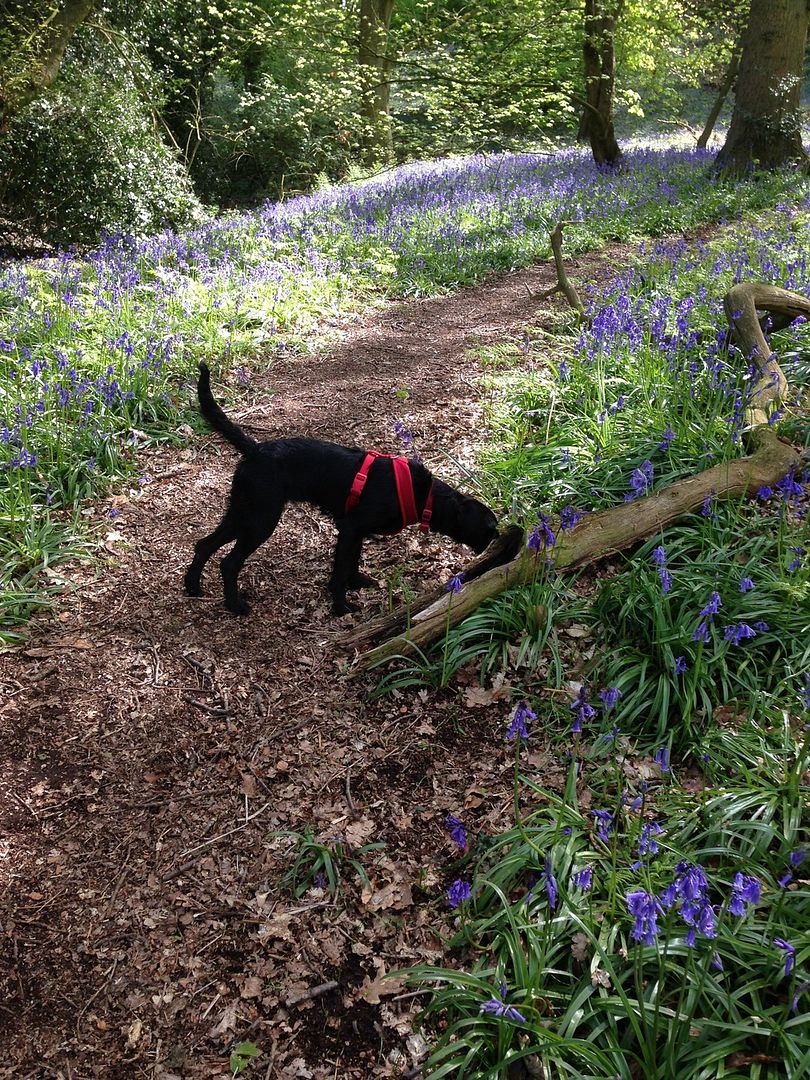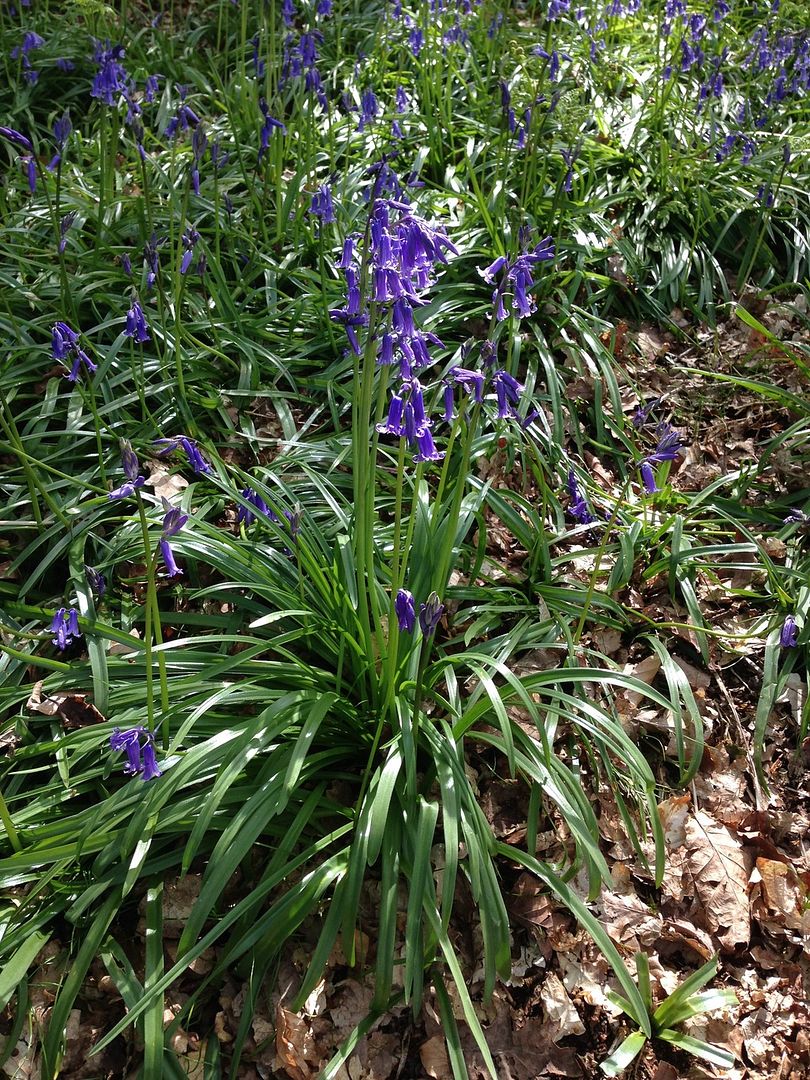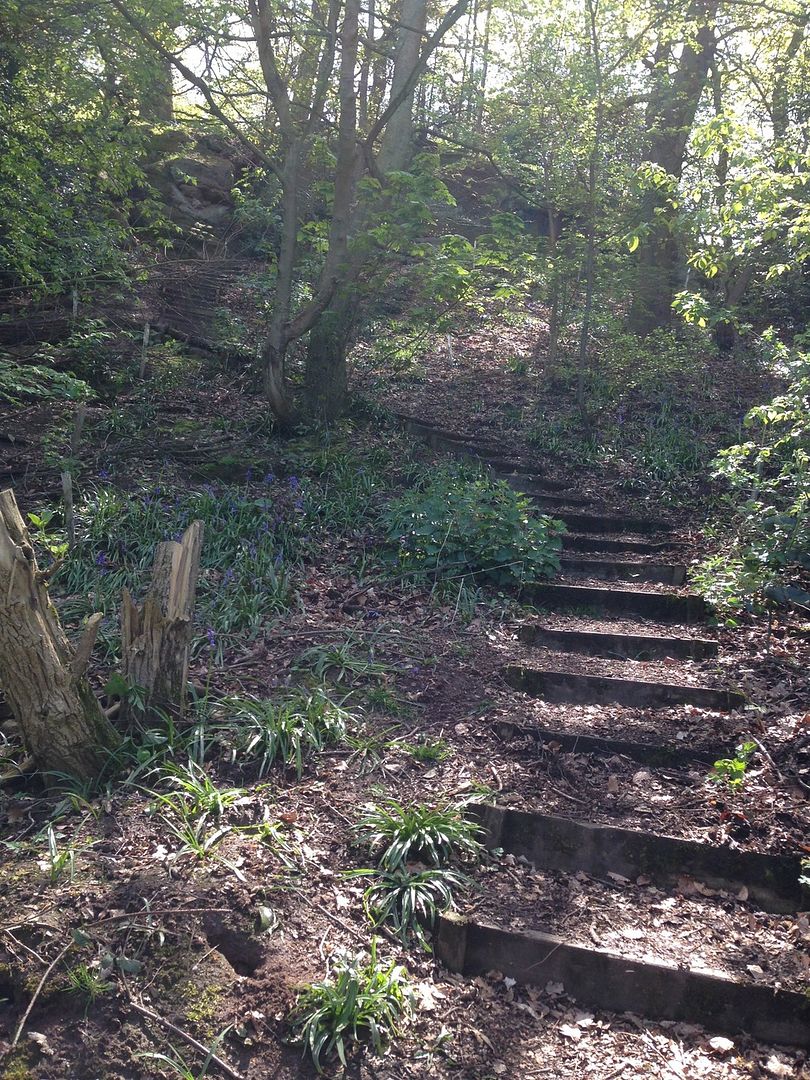 It was a beautiful woodland. I had actually never visited before, but I will definitely visit again. The steps shown above led to the Hermit's Cave, which was built out of the sandstone cliff in the 12th century. It has sadly been covered in carvings and graffiti, which is incredibly frustrating. I will never understand why some people feel the need to vandalise something so old and beautiful. I unfortunately couldn't take a photo of the cave, as a family stood in front of it would not move to let me take a photograph. They apologised for being in the way, but then did not move. I waited awkwardly, but they made no inclination to move so I wandered back down the steps to the bluebells. I was a little annoyed! I will have to visit again and take a photograph of the cave.
I hope you do not mind this post being so short and empty! I also wanted to say thank you to those of you who replied to my last post about short monthly summary posts, which I will definitely be beginning soon. I will be taking a break from this blog until my next assignments are out of the way. My coursework is due in on May 20th, so I will be back after that day. I have several jewellery reviews and a home décor review to post. I will still be active on Instagram (my username is divineobscurity).
I hope you all enjoy the rest of your week!